Throughout the World Series of Poker Main Event this year, we'll be asking members of Team PokerStars Pro for their memories of their first WSOP visit, and for details of what they've learnt since then. First up: Team Pro's most recent recruit, Maria Konnikova.
---
When was your first visit to the WSOP?
Last year (2017)
Read Martin Harris's interview with Konnikova from this time last year
What were your initial impressions?
It was very overwhelming. So many people and so much energy. It was really incredible, I felt. I was very, very lucky to be there.
Playing schedule:
Then: I broke it up. I was here for a week and played a few of the smaller events, things like the Colossus, which is not a small event in terms of players, but in buy-in. Then I went back to New York for a few weeks, then I came back to do the Ladies, the Main and the Little One for One Drop.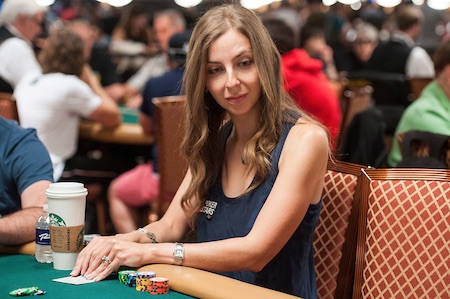 Maria Konnikova, back in the wilderness years of 2017
Now: I came a week late, but now I'm here for the whole summer. This year has been a lot more intense. I've played eight or nine events, and have cashed in three. But no deep runs.
Accommodation:
Then: I stayed at the Aria both visits, one week and then one week.
Now: I have an Air BnB for six weeks. The thought of being in a hotel for six weeks makes me very sad.
Profit/loss:
Then: It's hard to tell, but last year was definitely a loss. I cashed in three events, which is great for me. But that's it.
Now: I think I'm at a loss right now, but it's still not the end of the summer. We still have a few weeks left to go.
Mark out of 10:
Then: In terms of how I played, last year I'd give myself a two. I really wasn't quite sure what I was doing.
Now: I think I'm actually playing pretty well. So I'll give myself a seven. I've been running horribly. I don't think I've won a single all-in all summer. It's one of those cases where my variance right now is against me, but I'm happy with how I'm playing, so that's the more important thing.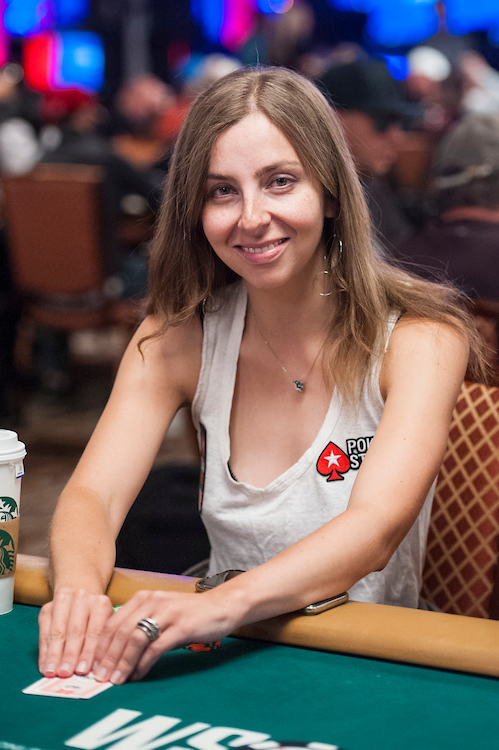 Maria Konnikova: The 2018 edition
What has happened in your career since your first WSOP experience?
I've become a member of PokerStars Team Pro, which I think is the biggest one. I went from not really knowing that much, not really knowing what I was doing, to having won a few big tournaments and to a number of substantial cashes. It's been quite a year.
What do you know now that you didn't know then?
How to play poker.
Is there anything you've abandoned that you wish you still did?
No. I think I'm doing it all much better this summer. This summer I have a lot more balance, even though I'm here for longer. I've taken some days off, I haven't felt compelled to play every single event just because it's there. I think I'm taking better care of myself mentally and physically.
Have you developed any WSOP superstitions?
Hell no. I am 100 percent anti-superstition and nothing gets me so mad as superstitious behaviours. That's one of my pet peeves.
Have you got any WSOP routines?
Absolutely, but I've always had a routine, so I think it's very important to stick to your routine when you're playing poker. You have to take good care of yourself, so I always do yoga in the mornings and meditation and I cook myself lunch and bring it with me, so I have something nutritious to eat. I also try to take breaks, to go over my play the last levels and figure out what I'm doing well, what I need to work on, how my table is. And to check in with myself at the end of every day and the beginning of every day, just to see how I'm feeling, how I'm doing. If I haven't made a Day 2 or a Day 3 I ask myself, "Is this the day I take a day off?" I think it's really important just to keep checking in with yourself, check in with your energy levels.
What's your one word of advice to a WSOP first-timer?
Enjoy.