Throughout the World Series of Poker Main Event this year, we'll be asking members of Team PokerStars Pro for their memories of their first WSOP visit, and for details of what they've learnt since then. Next up: the youngest winner of poker's triple crown Jake Cody.
---
When did you first come to the WSOP?
It was 2010, but I almost didn't make it.
I came out just before the Main Event but the reason was I was actually quite scared of flying at the time. I'd got it in my head that I didn't want to do it, and I'd never been to America before. So I was quite nervous about getting the flight, but ended up deciding to do it. In the taxi on the way to the train station, to go down to the airport in London [from Rochdale], a deer ran in front of the taxi and smashed through the windscreen. We had this big crash, and had to move to the side of the road. I ended up missing my flight because of that, and I thought it was some kind of omen to not go, so I just didn't go because I was scared, even though I had a house sorted for the whole summer. But then a couple of days before the Main Event, I was like: OK, I have to go play the Main Event.
Impressions of the WSOP:
Then: It was super exciting. I actually remember I got on the secondary feature table with Vanessa Russo, on Day 3 or 4. That was pretty exciting. I ended up busting out actually that day. But I'd always been dreaming of playing the World Series, so it was super, super cool. And it was my birthday too, on the 4th of July. I had my entire 20s birthdays in Vegas. They normally don't play on the 4th, so I had my birthdays a couple of days before and then it starts on the 7th. It was different this year.
Now: The excitement is still there for me, to be honest. The Main Event is much different from regular events too, there's just such a hype around the rooms and the tournaments. Obviously it's a bit annoying there's so much chaos everywhere sometimes, but this is why you're here, to get involved in that excitement.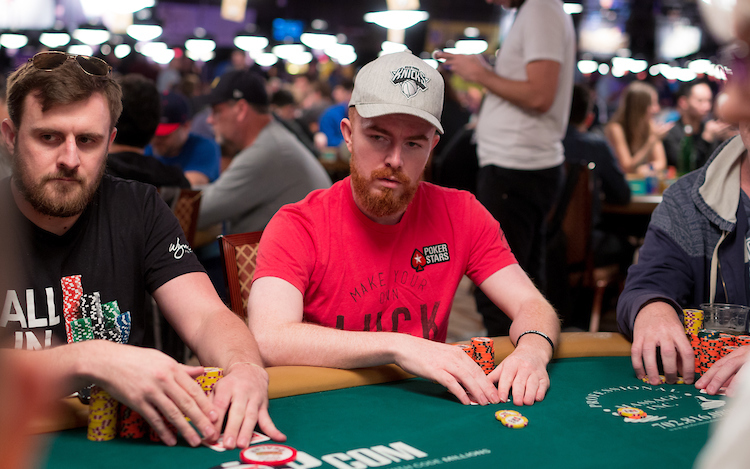 Jake Cody: A decade's worth of birthdays at the WSOP
Playing schedule:
Then: The Main Event was the first World Series event I ever played. I was just 21. The following year, I also played the heads up and that's the one I won.
Now: I came in just for the Main Event again. It's kind of gone full circle. In the middle I've done the entire series the entire time, a minimum of six weeks. In fact, I used to come for that early Bellagio $25K, when the WPT had its grand final. I used to come in the middle of May and stay until the end of July. I used to come for about two months.
Profit/loss
Then: I only played the Main Event and didn't cash, so that and probably another couple of thousand in expenses.
Now: It's the same, but I've still got chips in this. [This interview took place on Day 2 of the Main Event.]
---
PREVIOUS "THEN AND NOW" ARTICLES
Barry Greenstein | Maria Konnikova | Daniel Negreanu | Andre Akkari
---
Accommodation
Then: I stayed at the Palms. Not Palms Place, just the regular Palms. I was due to be staying with Nicky Evans and (Chris) Moorman and Middy (Thomas Middleton) and all those guys, but they ended up giving away my room because they didn't think I was going to come. So I had to just get a hotel.
Now: The Encore, even though it's expensive. I thought, it's my birthday, so why not? It's not the whole summer.
How would you rate your performances
Then: Probably seven out of 10.
Now: I'm not going to say I've been playing badly, but I just seem to be losing every single pot, without showdown and then doubling up. It's how you'd expect a fish to play. I'm dribbling all the way down, getting it all in, and doubling. Usually you think you can just play small ball but I've been all-in three times and won them all. It's not bad but you'd expect me to have more chips! It feels like two out of 10 to be honest, even though I've not been making any big mistakes. [Cody cashed the Main Event in 1,052nd place for $15,920.]
What do you know now that you didn't know then?
I feel like I don't know anything more now, to be honest. I maybe knew more back then!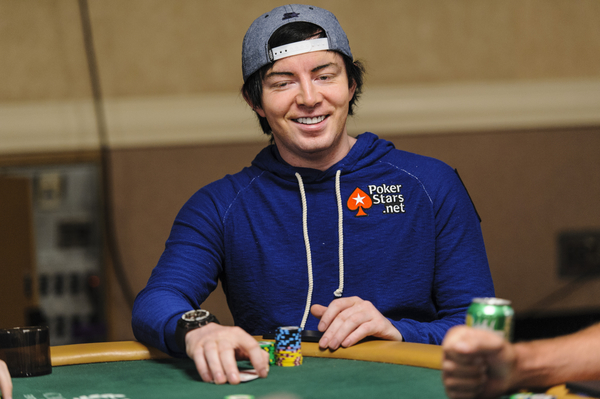 Jake Cody at the WSOP in 2013
Is there anything you miss?
You could get away with being an absolute, complete lunatic back then, but now everyone's got a bit better and you can't really do that so much. It's less fun now, in that respect at least. The game has just changed a lot.
Did you develop any habits over the years?
I've always been a little bit superstitious. If I go deep in a tournament I always like to go to the same place for coffee, for example. Whatever I do when I wake up, I try and keep it pretty much identical. It kind of gets you in a good zone. Obviously it's completely meaningless, but if it gets you in a winning mind-frame, then why not?
Advice to a WSOP first timer:
Just enjoy yourself. Anyone who likes poker dreams of playing this tournament, it's literally the top of the business. Even just playing it's an experience, so just try to have fun, and if you run deep it's probably going to be the best poker experience you'll ever have.
---
DAY 5 CHIPS | DAY 4 CHIPS | TEAM PRO'S PROGRESS
Previous 2018 WSOP coverage:
From the archive: K.L. Cleeton's inspiring run
Is Andreas Kniep this year's Ylon Schwartz?
Inside the ideas factory: Jason Somerville's Run It Up Studios
Stop, start, break, start, bubble for Matt Hopkins
Then and now: Barry Greenstein
A comprehensive guide to the WSOP bubble
The field converges for bubble day…perhaps
The rough and tumble of Day 2
From the archive: Blood, sweat and other bodily fluids
Untangling the cake riddle to discover the key to Liv Boeree's heart
Meet Muskan Sethi: India's presidential poker ambassador
A return of the masses for the long, slow dance
Then and Now: Daniel Negreanu
Records broken and Red Spades flying
"Thanks Daniel" — A letter to Negreanu from Phil Galfond
A flippin' fantastic way to enter a poker tournament
Jeff Gross: A momentary pause in the perpetual motion
From the archive: Stages
Moneymaker surveys the world he created
Negreanu continues preparations for PokerStars Players Championship
Then and Now: Andre Akkari
An exceptional Day 1A
From the archive: Rio here, Rio there
Then and Now: Maria Konnikova
All systems go on 'cattywumpus' World Series
WSOP photos by PokerPhotoArchive.com.