Today is Day 1B of the Main Event, but for Daniel Negreanu it is a day off. He made a deep run in the $10,000 seven-card stud event yesterday and is starting his Main Event on Day 1C tomorrow.
But a "day off" for Daniel Negreanu is not like a day off for most people. Sure, he's spent some time sitting on his couch with his two dogs Rocky and Apollo, watching some WSOP on the TV. But he also had a procession of visitors traipsing through his sprawling Las Vegas home, all of whom wanted to pick Negreanu's superlative mind.
It is fortunate that there is so much packed in there, and that Negreanu is so willing to share it.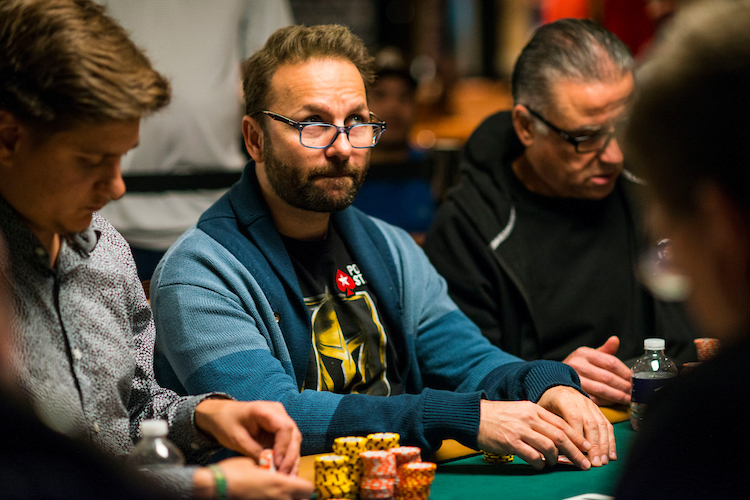 Daniel Negreanu dips into his own deep mind
One particular VIP signing Negreanu's guest book this afternoon was David Carrion, PokerStars' Marketing Director. Like anybody who is anybody, Carrion is in Las Vegas for the World Series, hosting a series of meetings, catching up with old friends and business associates, keeping the Red Spade flying healthily across the globe. A visit to Negreanu's house was inked into the itinerary early as the pair had important business to discuss: specifically the PokerStars Players No Limit Hold'em Championship (PSPC).
You have no doubt heard about this event (and if you haven't, there's plenty to read here, here, and here and plenty to watch here). It is now six months since the official announcement of the tournament, and two of the most significant figures in its organisation had some fine points to discuss.
While the venue and dates are set, and Platinum Passes are being awarded left and right, there's still a lot of organising to be done, and specifically a lot of listening. Negreanu is intimately involved in preparations for the event, and especially valued for his position at the heart of the poker community. He has been coming to the World Series for 20 years and discussing poker for even longer. Poker players from across the world seek out Negreanu to air their gripes, their concerns, their observations, their suggestions and even sometimes their praise.
Negreanu is the sponge that absorbs all of this, and Carrion was essentially asking him to wring it out. What is he hearing? What do people want? What can the PSPC provide them?
"We're going to have an opportunity here to make this a real players' championship," Negreanu told Carrion. "We can get feedback from everyone…I think it's going to be a great learning process."
While the deep specifics of their discussion is confidential–this was a genuine business meeting, even if the "boardroom" was actually Negreanu's poker table–the general gist was plainly apparent. Both men are insistent that the PSPC ticks all the boxes for all levels of the poker-playing community.
Right from the start, the PSPC has been designed to bring together recreational players and high roller regulars; winners of Platinum Passes who'll be taking their one-off shot at something extraordinary, alongside the players who play $25Ks every week. Each of the groups represented will have different expectations and different demands, and the lofty ambition is to fulfil all of them. It's why players are being asked more questions than ever before, and are being asked to cultivate their ideal event.
"All I want to achieve is that the players feel they have a voice," Carrion said.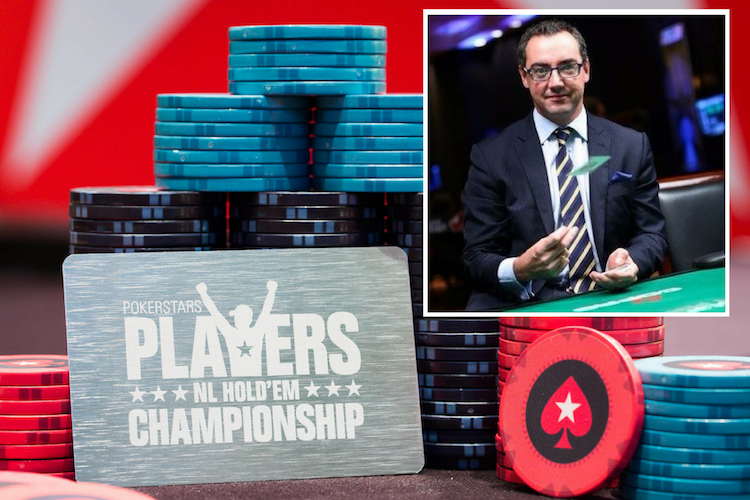 David Carrion has been planning the PSPC for months
Read more from David Carrion about the PSPC
They talked about everything from food options and dinner breaks to big blind antes, min-cashes and prize structure. They also tossed around the prospect of a few hugely exciting innovations, which I'm desperate to tell you but would lose my job.
Instead, I'll give you a quick fan's-eye view of the Negreanu household, which I obviously had to explore as Carrion and Negreanu headed out past the swimming pool to the putting green. Well, let's start there. He has a swimming pool and a putting green.
There are three authentic arcade game machines, including Golden Tee and NBA Show Time. There's a smooth, full-size pool table. There's a chess board in the kitchen. Of course, there's an impeccable poker table. There are a lot of photographs, including two of Negreanu with Barack Obama. And there are at least four painting of Bob Marley, plus a mirror on which a Marley quote is proudly displayed: "DON'T GAIN THE WORLD AND LOSE YOUR SOUL. WISDOM IS BETTER THAN SILVER OR GOLD."
But, it has to be said, Negreanu has silver and gold as well as the wisdom, in particular on the shelves that hold his trophies. He has his six WSOP bracelets in glass cases, alongside trophies from victories across the globe. There's a chunk of silver in recognition of his WPT Player of the Year accolade. There's a silver shark fin after winning the PokerStars Shark Cage. There are, quite literally, too many trophies to count.
Whether or not he can add a PSPC trophy to the collection remains to be seen. But Negreanu will definitely be playing what is certain to be the biggest $25,000 event ever held next January.
And in the meantime, both Carrion and Negreanu, as well as a huge events team at PokerStars, is working overtime to make this the true PLAYERS Championship.
---
Day 1A full chip counts
Follow Team Pro's progress
Previous WSOP coverage:
An exceptional Day 1A
From the archive: Rio here, Rio there
Then and Now: Maria Konnikova
All systems go on 'cattywumpus' World Series
WSOP photos by PokerPhotoArchive.com.