No longer than about 15 years ago, the idea that young men wearing board-shorts, hoodies and flip-flops would be taken seriously in an office setting was about as believable as the concept of a computer-based social network that could link billions of people across the world. But thanks to the upstart innovators of Harvard dorms and Silicon Valley, young men in board-shorts, hoodies and flip-flops don't just enter offices these days, they own them. They recruit the sharpest minds in the world and create the tools that change lives.
Out in southwest Las Vegas, about a 30-minute ride from the Strip, a new office space opened at the start of this year that houses a team mainly comprising young men in board-shorts, hoodies and flip-flops. They have a basketball hoop, ping-pong and fussball tables, capacious leather couches and plenty of Star Wars memorabilia. But there's pioneering work going on here. This is where the future of poker is being mapped out.
The modest plaque outside the door says "Run It Up Studios" and it points the way to the new permanent home of Jason Somerville's nascent company. The 31-year-old from Long Island, NY, spent much of his late teens and 20s among the best-known and successful poker players in the world, winning millions online and live, including a World Series of Poker bracelet in 2011. Latterly he found his calling as a poker streamer: playing games online and broadcasting them live, bringing the audience along for the ride.
But after building up one of the biggest and most loyal followings for a poker player on YouTube and Twitch, Somerville scaled down his own appearances on camera to focus on developing the new stars in the domain he all but created. He set up a company, recruited a staff and offered to share his hard-earned wisdom to help nurture the new titans of poker streaming.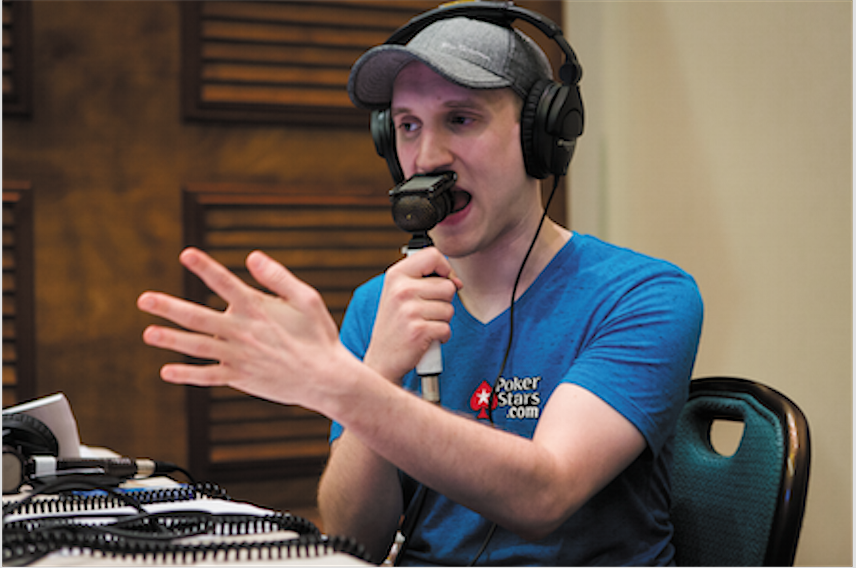 Jason Somerville: Man with a plan
All of Fintan and Spraggy, Jeff Gross, Kevin Martin, Jaime Staples and Lex Veldhuis owe large portions of their success to Run It Up. The new facility in southwest Las Vegas offers a hub for all of the company's operations: it is a studio for the streams still hosted by Somerville, it is a storeroom for crates of merchandise and it's where ideas are born for the continued development of an area of online poker that is still well and truly booming.
"There are zero other places like this in the world," Somerville says. "To my knowledge, and I'm pretty sure about this, there's nothing like this and certainly not for poker. PokerStars has been an amazing ally. They saw the potential early on."
THE TWITCH PIONEER
"Poker content" as a term did not exist 10, or maybe even five, years ago. But now the means by which poker is presented to the world is the subject of studies, consultancies and boardroom discussion, all of which deduce that keeping viewers engaged is key.
Somerville can lay legitimate claim to having noticed this first, and to being the first serious streamer of poker on Twitch. He started with an experimental live broadcast of his Run It Up programme four years ago, which had been established for a year or so on YouTube. At the time, there was no such thing as a poker category on Twitch and, in fact, streaming the game on the platform was expressly forbidden.
"It came under the same thing as pornography," Somerville says. "Twitch contracts literally said, 'No poker content allowed.'"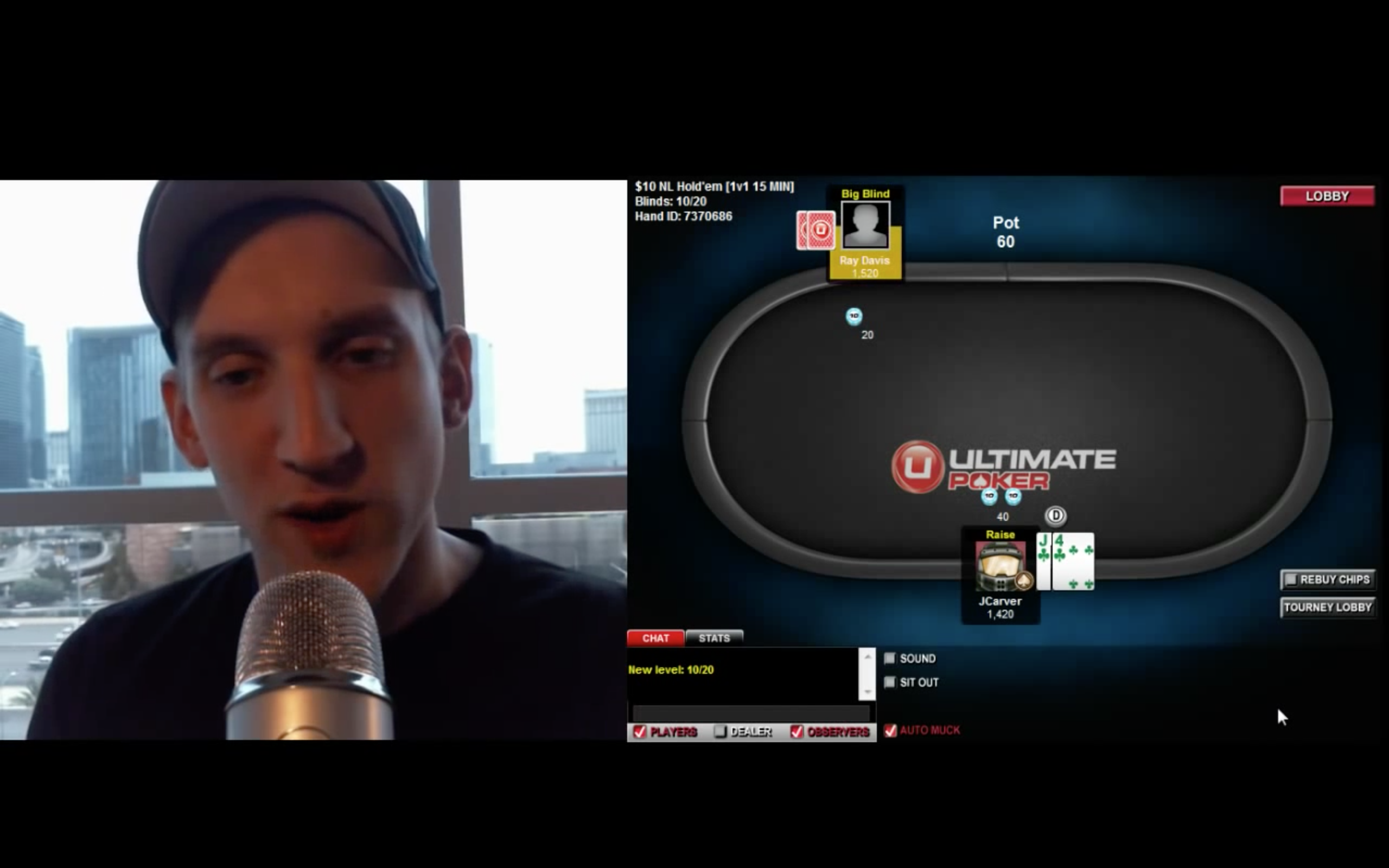 An early episode of Run It Up
These days Twitch has a full-time employee dedicated entirely to poker–Farhan Ahmed, who used to work in the TV team at PokerStars–but it's fair to say Somerville's early experiment was not an instant hit. He recalls a live audience of 15 people for that very first live stream, but word of mouth soon did its thing. As viewer numbers grew, Somerville persuaded Twitch to abandon its "no poker" policy and fellow streamers started popping up.
Somerville began hosting a live event–the now-annual Run It Up Reno–as his community of followers ballooned, and he realised he needed to build a framework, an infrastructure, to support an ever-expanding enterprise. It was particularly important if he ever wanted to scale down his own commitments and enjoy life outside of the continual online gaze.
ALL THE LATEST FROM THE RUN IT UP TEAM
"I spent three years basically streaming on Twitch constantly, but when I turned 30 I was, like, you know if I stop streaming everything just stops," Somerville says. "I haven't built anything around it. It's a hamster wheel for me to be on, especially as others were starting, and asking me questions about what I had built, I was like, 'Wouldn't it make a lot of sense to put all of this into some sort of a singular place, where others can learn from the same resources that I had?'"
SOME SORT OF SINGULAR PLACE
Wandering around the Run It Up offices one Thursday in early July, as the 2018 World Series of Poker Main Event played its early stages down the road at the Rio, Jason Somerville paused in front of 45 crates that lined one wall.
"When I thought about putting this together, I was like, 'What did I want when I was a streamer? What would I have liked to have?'" he said. The crates contained hundreds of backpacks, hoodies and T-shirts, all bearing the familiar Run It Up logo, and some with the cartoon faces of popular streamers, including the Dutch demon of the poker streaming world: Lex "Raszi" Veldhuis, whose most popular videos have been viewed more than 250,000 times.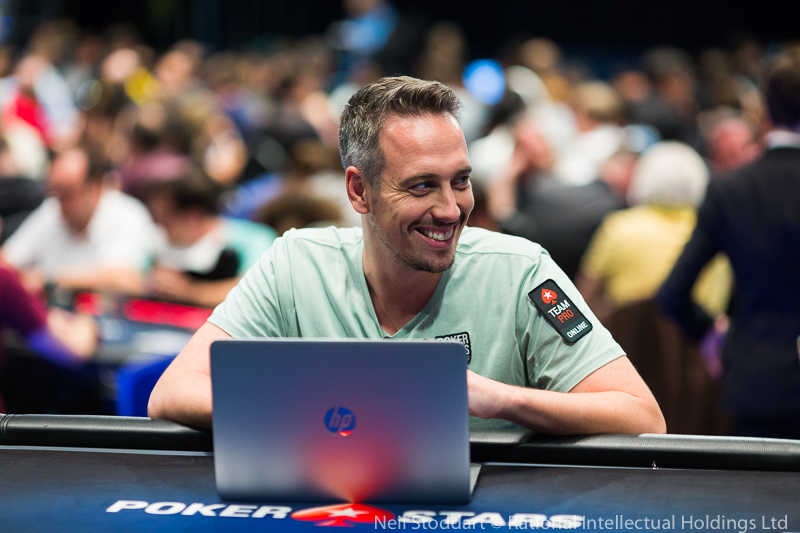 Streamer extraordinaire Lex Veldhuis
"You know how many cycles of pain it took me to find the right manufacturer, the right distributor, figuring out shipping," Somerville says. "And now for guys like Lex we can say, 'We'll design it, we'll source it, we'll make sure the quality is right and we'll ship it. All you have to do is say OK.' Now we have a full time merch person. We take returns. We have customer service. We really try to make it as easy as possible by taking care of everything around the stream."
Run It Up now has a staff of more than 20, involved in everything from finance and administration to graphics; Twitch liaison and marketing. There are programmers and artists. They build extensions to enhance the product for streamers and audience alike.
"We're really focused on building and retaining," says Andre Henchua, Director of Operations. "Every single-one of our streamers has a high-quality microphone, for example, so that people can hear them properly."
The quality of the content is everything at the company, and viewers have come to rely on the reliability and variety of RIU streamers' output. For some, a Twitch stream may be their first ever encounter with poker, particularly if they're bouncing around the platform from other games, and it is important for everyone that viewers immediately like what they see and are encouraged to stick around.
The best contemporary streamers are those who engage in the most compelling way. They answer questions and educate–lessons learned by Somerville early in his own streaming career. At first his broadcasts on YouTube were just an enthusiastic and moderately well-known pro player commentating on his own online exploits, but his brand began growing as his audience started to feel like they were part of the product. He is now not only a CEO but a mentor to new streamers. By conventional measures he is now at his least visible, but his influence has never been more pronounced.
"I've gone through this cycle a couple of times," Somerville says. "I was a karate student and then I became a karate teacher. I was a poker player, then I became a poker teacher. Then I became a poker streamer and then I became a streaming instructor."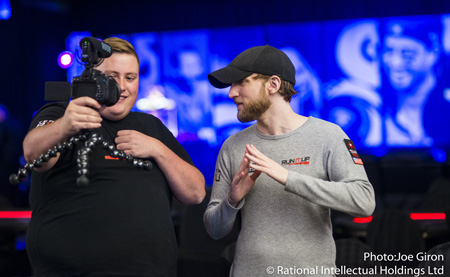 Somerville, right, and fellow streamer Jaime Staples
He adds: "It feels good. Poker has given me almost everything good in my life: all the friends I've made, all the places I've visited, all the things I've really accomplished have stemmed from poker. So it's awesome to give back. It doesn't just require me, personally, to sit and stream, but it allows that impact to be even broader to allow dozens and potentially even hundreds of others take that same sort of role and really exponentially increase what that reach is like."
FUN IN THE BACK, WORK IN THE FRONT
During my day at the Run It Up offices, Somerville was expecting an important visitor. PokerStars Director of Marketing David Carrion was dropping by to talk about the state of the game at the world's largest poker site, and to hear exactly how the two dynamic operations can complement one another.
The partnership between the two companies was founded on shared goals, which remain in place as Run It Up has grown its audience, its stable of streamers and its knowledge base.
"Obviously PokerStars wanted to see poker grow and Twitch poker grow, which were my objectives too," Somerville says, remembering his early meetings with the PokerStars suits. "It really aligns and makes a lot of sense. We can grow poker through growing Twitch poker, by making it easier to be a streamer, by having a cap for your growth in streaming to be higher, and using all those resources and lessons I had gathered over the years for others."
Somerville was eager to show Carrion around the 4,500-square-feet of space, recalling a previous meeting between the two when the notion of purpose-designed premises was still only a distant concept. "I want you to appreciate in the time I saw you last year, this has been born," Somerville said.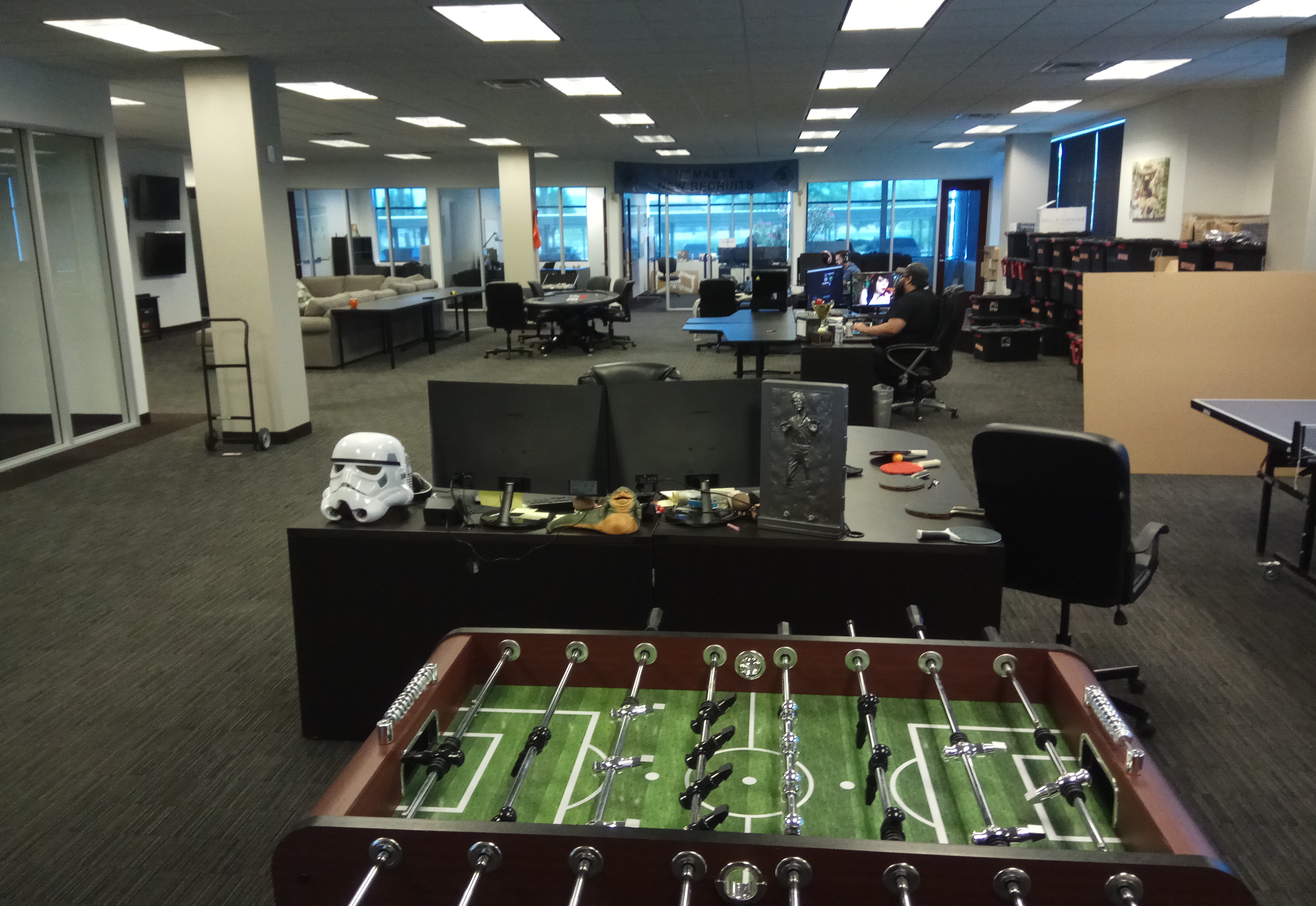 Inside the Run It Up offices
The two men, plus Run It Up's Director of Operations Andre Hengchua and Administrative Director Joe Wegner, ushered Carrion into the boardroom, which also presently doubles as the studio. At one end is the meeting table, while at the other there's a desk in front of a green screen and the iconic paraphernalia from Run It Up broadcasts, including the hotel-style bell and Mirko the crow.
By Somerville's own admission, it's a mullet of an office space. "It's like fun in the back, work in the front," he says.
From his perch on the Run It Up desk, Mirko impassively listened in on a meeting packed with energy and invention. Somerville is a bulging repository of ideas and information, shooting them at Carrion at a phenomenal rate. Some are at the conceptual stage, but many others are far from just undeveloped conceits. Many of the bullets fired are well-rounded, considered, researched, and potentially resourced. The Run It Up team has frequently sourced costs for equipment and discussed implementation. Moreover, the ideas adhere tightly to the guiding philosophy of broadening poker's appeal.
"We can bring people in to being poker fans for life," Somerville said. "One of our goals is to be a top 10 game always," he added, expressing his regret that there are still some periods of the day when there aren't enough poker streams available on Twitch to satisfy potential viewers.
"There's still a huge lack of that premium content that's built for Twitch and made for Twitch and I want to help create that," Somerville says. "I think that once that starts taking off we'll see even more investment in that space too. There's still a lot of ways we can grow poker on Twitch."
Carrion gave enough indications that Somerville and his team will be given the support to help fulfil their visions. Somerville has gained the trust and confidence of senior figures in both PokerStars and Twitch, who can accurately identify one of poker's genuine mavens.
Eric Hollreiser, vice president of corporate communications of The Stars Group, told Poker News: "Jason is a pioneer, innovator and human content engine – which is why he's so successful on Twitch. Twitch Poker is an exciting new platform for poker innovation and community-building. We're eager to build upon our partnership with Jason and to mine the vast PokerStars library of content, promote poker streamers and create exclusive promotions and original content for Run It Up."
Carrion left for the airport with a bumper bag of Run It Up merchandise crammed into his carry-on, and a brain abuzz with so many ideas and possibilities that it would take an 11-hour flight to the Isle of Man before it came back to earth.
INTO THE FUTURE
"It's been a bit of a learning process to grow into the mature role of a business owner," Jason Somerville says. "I've never been particularly organised, so that's been a bit of a growing pain change for me. All the teams here have pretty clear paths as to what they have to accomplish, and every day it's just about fulfilling those goals as best we can."
Team Run It Up is signing up its own ambassadors, people who perhaps aren't yet at the level expected of a fully-fledged Team PokerStars Pro, but who are committed to poker, enjoy streaming and want to showcase and engage. People, in short, like Somerville five years ago.
His future plans include a broadening of the existing offering, spreading out into multiple languages, ensuring the Twitch streaming world sleeps as little as he does.
"Honestly I feel like I have my most creative times at midnight," he says. "I don't feel like I ever really turn things off. We have people that work with us that are in Australia or the UK, and their times of day are different. Before I go to bed, Fintan and Spraggy are both live at 1 or 2 a.m. Pacific time, so it's easy to get caught up watching them instead of doing something else."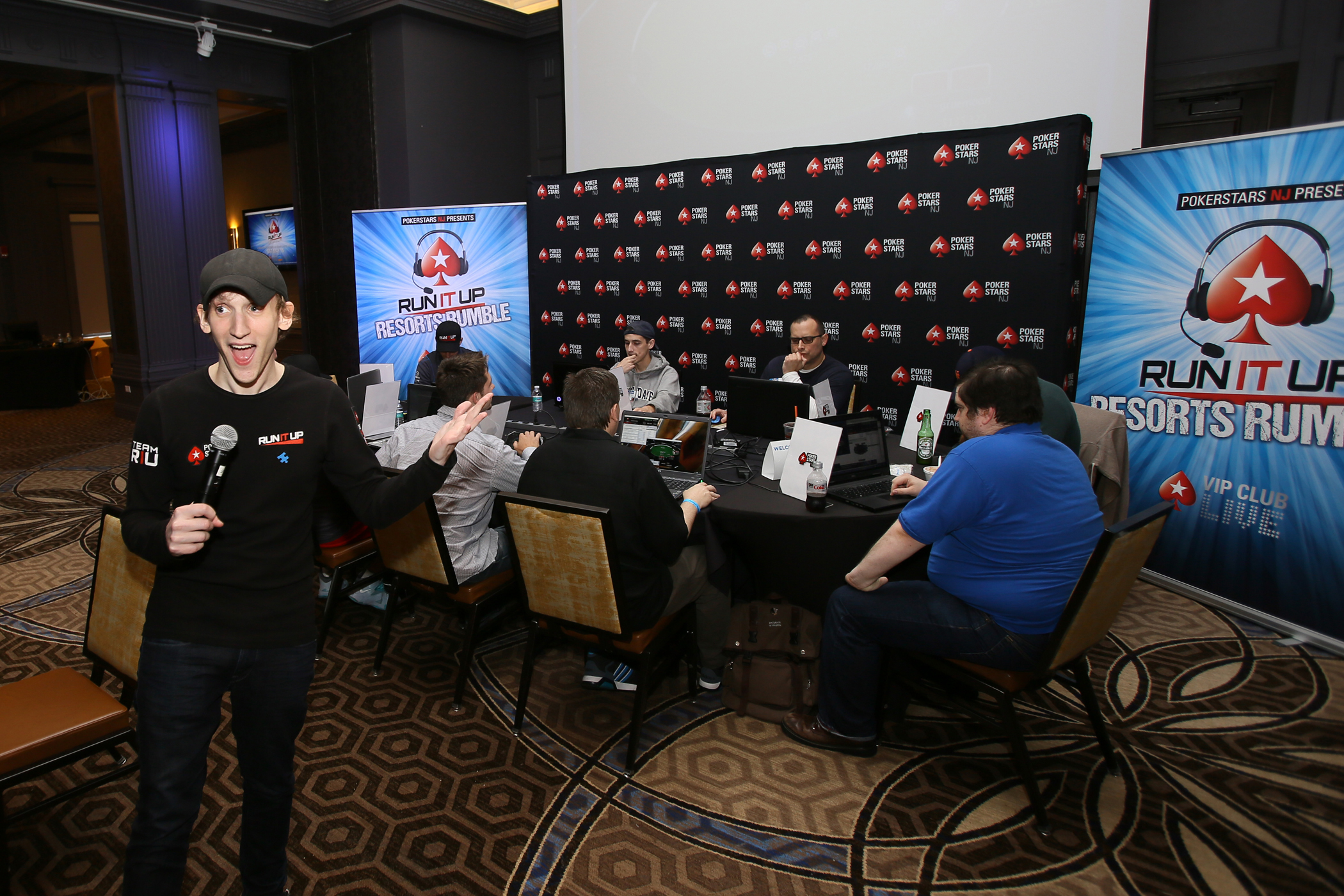 Jason Somerville hosts the Run It Up Resorts event in New Jersey
Somerville is also discussing maybe branching out into streaming sports betting, especially since the recent change in the law in the United States. He says he can imagine hosting a broadcast on Twitch where sports fans sit and watch the game, discussing their financial interests in the results should they have any, otherwise just happily hanging out with friends.
"I always try to work on things that I love, so it never really feels like a burden," he says. "There's always more you can be doing, but I think that's a good thing. We only truly began on January 1. Several elements of the business have only begun June 1. I feel it's good. The future is bright. There's a lot of stuff coming up. There's a lot of opportunities available and we have only just begun."
---
DAY 4 CHIPS | DAY 2AB CHIPS | DAY 2C CHIPS | TEAM PRO'S PROGRESS
Previous 2018 WSOP coverage:
Stop, start, break, start, bubble for Matt Hopkins
Then and now: Barry Greenstein
A comprehensive guide to the WSOP bubble
The field converges for bubble day…perhaps
The rough and tumble of Day 2
From the archive: Blood, sweat and other bodily fluids
Untangling the cake riddle to discover the key to Liv Boeree's heart
Meet Muskan Sethi: India's presidential poker ambassador
A return of the masses for the long, slow dance
Then and Now: Daniel Negreanu
Records broken and Red Spades flying
"Thanks Daniel" — A letter to Negreanu from Phil Galfond
A flippin' fantastic way to enter a poker tournament
Jeff Gross: A momentary pause in the perpetual motion
From the archive: Stages
Moneymaker surveys the world he created
Negreanu continues preparations for PokerStars Players Championship
Then and Now: Andre Akkari
An exceptional Day 1A
From the archive: Rio here, Rio there
Then and Now: Maria Konnikova
All systems go on 'cattywumpus' World Series
WSOP photos by PokerPhotoArchive.com.