Quick! If you haven't done your Christmas shopping yet you've only got a few days before the shutters go down. There's still time to buy the perfect Christmas gifts, though, and we've done all the hard work so you can carry on eating, drinking and being merry. There's something for every bankroll and every personality.
The Gamer
Red Dead Redemption 2
The game that's made the biggest impact in 2018 is basically GTA on horseback and it's a masterpiece. It should come with a warning though. With a single-player campaign that takes around 60 hours to complete, you won't see much of the person you buy this for.
Super Smash Bros Ultimate
Nintendo games focus on fun and that's been dialed up to the max in the latest Super Smash Bros. It's a fighting game where world's collide, letting you battle with characters like Street Fighter II's Ryu, Mario and Final Fantasy's Cloud. What the Switch was made for and a complete joy to play.
PS4 VR Mega Pack
Gimmick? Nope. Virtual reality might still be in its infancy but you'll be amazed at how good, and how cheap, it is. Look for the Mega Pack and you'll get five games thrown in too, including four crackers: Astro Bot Rescue Mission, Skyrim, Doom and Wipeout.
Beat Saber (Needs PS4 VR)
Got the VR pack? Add this game and your Christmas will be complete. Think Guitar Hero but with lightsabers you use to chop blocks in half as they hurtle towards you. It's immersive, the motion tracking is superb and it ticks almost every inner-geek box you have.
Monopoly: Fortnite Edition
The mash-up between Monopoly and Fortnite is nothing like either game but a load of fun regardless. You're not looking to be a property mogul here, but survive, and the games play way quicker than the traditional slogfest – think around 20-30 minutes of fun.
Razer Blade 15
The Razer Blade 15 is the world's most elegant gaming laptop, that packs an internal punch and mixes a beautiful, thin design with a gorgeous screen and a refresh rate that makes the toughest game look exceptionally smooth.
The Poker Player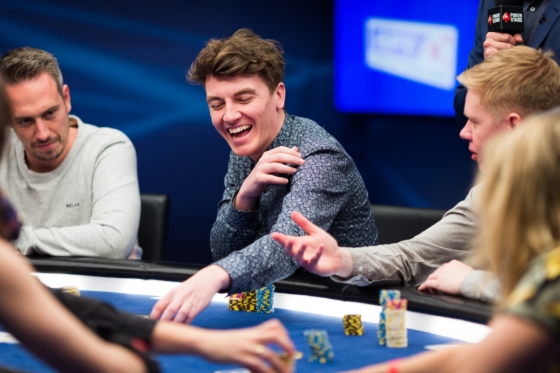 Secretlab Omega
Any online poker player needs a decent chair. Top of the pile is the OMEGA series from Secretlab, a gaming chair that lets you customise upholstery (fabric/leather) and colour, and ships with a head pillow and a memory foam lumbar pillow.
MasterClass
Give someone a $180 MasterClass annual subscription and you're effectively gift-wrapping some of the world's greatest minds. As well as Daniel Negreanu's Texas Hold'em tutorial, you'll be able to access classes from the likes of Gordon Ramsey (cooking), Annie Leibovitz (photography), Malcolm Gladwell (writing) and Helen Mirren (acting).
QuietComfort 35 Wireless Headphones
Part of the fun of playing live poker is interacting with your fellow players, but every now and again you want to block the world out and these BOSE headphones are as good as tech gets at the moment. No wires, fantastic, balanced sound and brilliant design.
Direct buy-in for 2019 PSPC
The 2019 PokerStars Players NL Hold'em Championship is set to be one of the most spectacular live events of all time. PokerStars have been busy giving away $25k tickets all year, with a staggering $9million contributed (including $1million to first place). You can buy-in online until the end of late registration on Day 2 (Monday 7th Jan) The deadline for wiring money to Atlantis is 24th Dec.
The Sports Fan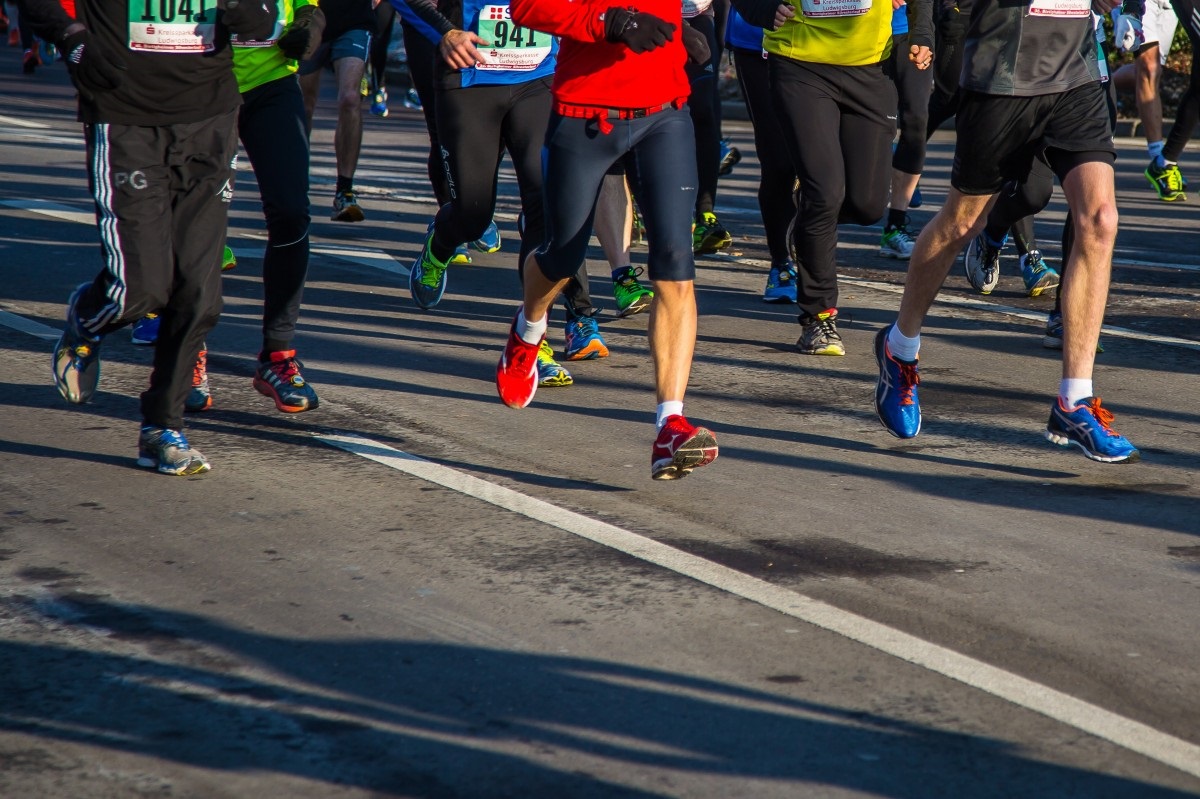 Smart Soccer Ball/Smart Basketball
These are super-neat – balls that connect to an app and track every movement with a Virtual Coach who'll let you know where you're going wrong. 50+ interactive workouts are included, along with a phone stand, and you can watch the results on your phone, tablet or TV.
Foooty
Looking for a brilliant and cheap Secret Santa gift? Foooty is a flat-pack football (or frisbee) that you can fit in your pocket and take wherever you go. So ingenious we can almost forgive it its name.
Indoor skydiving session
Jumping out of a plane with a parachute is pretty exhilarating. If you fancy gifting someone something a bit safer you can find indoor skydiving tunnels in pretty much every major city, from London to Las Vegas.
FIFA 19
The world's best sport is also one of the world's most popular video games, with over 260m copies of the FIFA franchise sold to date. Forget strapping your own shin pads on and take on the world with one of the best online communities around.
IEM Sydney – May 3-5
eSports are taking over the world and you'll find proof at the Intel Extreme Masters tournament. 16 of the best Counter-Strike: Global Offensive teams are ready to do battle with tickets from $59 up to $1,249 for a Global Elite package.
The Gadget Geek
LG OLED65W8PLA Signature OLED
Why go to the cinema when you get bring a stunning big screen into your own home? LG are king of the OLEDs and their 65-inch Signature boasts dazzling picture quality and a screen so thin you can hardly see it from the side.
Google 3 Pixel XL
This is a big phone that boasts a beautiful big 6.3-inch OLED display, big battery life and hands-down the best camera on any smartphone you can currently buy. The only real downside is the big notch, the payoff for the camera.
HAY Sonos One
Danish design brand HAY and Sonos have teamed up to bring you five different flavours of the fantastic Sonos One speaker – yellow, green, red, pink and grey. For the ultimate in hip, look out for the Sonos Play: 5 Beastie Boys Edition. (**link: https://www.sonos.com/en/limited-edition/beastie-boys-play-5**)
Tile Mate
The Tile Mate is a brilliant gift, a tracker that clips to any item. Lose it and you can ring it from your phone if it's nearby. If it's not, you can find its location on a map. They've thought of everything – if you can't find your phone just double-tap your tile device to make it ring even if it's on silent.
Parrot Mambo Fly FPV
Take to the skies with the new Parrot Mambo, an affordable small drone that's easy to fly and comes with a 720p camera. Lots of fun and you can view its adventures on your smartphone or through the FPV headset that effectively turns it into an entry-level racer.
The Fashionista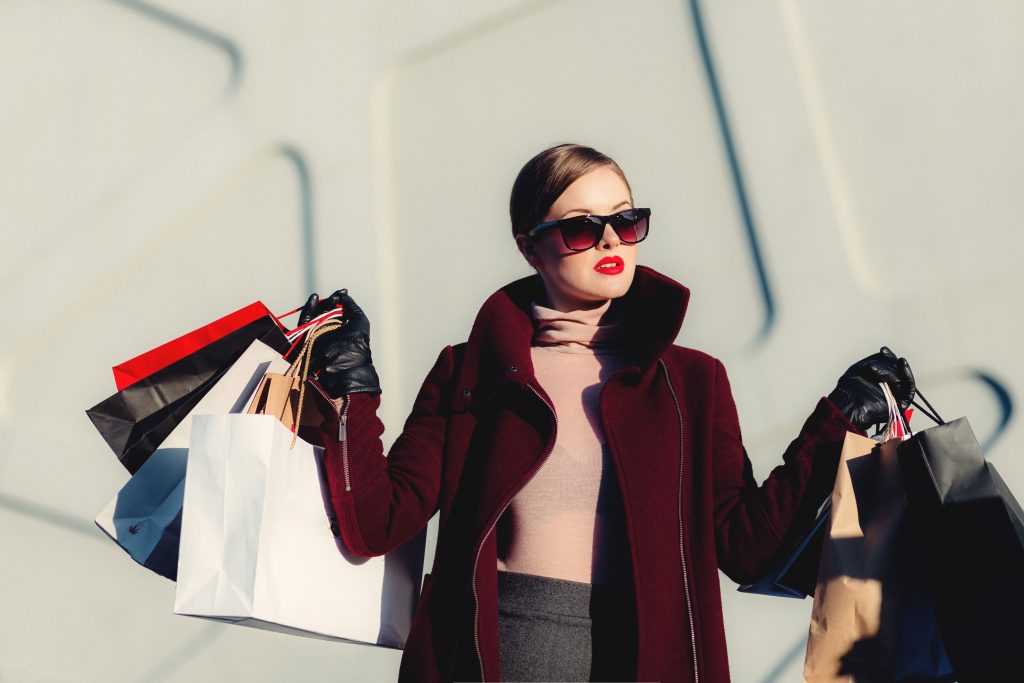 PokerStars & Hugo Boss
PokerStars has teamed up with the iconic Hugo Boss brand to deliver a superior range of poker apparel. It ranges from the $49 cap up to the $198 Hoodie, and it will ensure that if you're not the best, you'll be the best-dressed poker player.
Apple Watch Hermes Series 4
Accessorise the new Apple Watch with a bold, colourful leather band, described as adding 'a dash of sophisticated whimsy' to the newly designed face. Choices include the Double Tour that wraps twice round the wrist and the water resistant orange Sport Band.
Torro cases
Spending hundreds on the latest smartphone and then wrapping it in a £/$10 case doesn't make much sense. Torro cases are made with genuine Italian leather and come in a range of shapes and sizes to fit all popular phones.