It's 8:45pm on a Tuesday night in Monte Carlo, and the PokerStars Platinum Pass giveaway system has just slid sideways into an existential quandary. There's no one to blame. There's no immediate consensus among the armchair philosophers huddled around a blue-draped folding table in the PokerStars temporary office.
Two rooms away, tournament directors are starting a satellite tournament to the 2019 PokerStars Players No-Limit Hold'em Championship. For every $30,000 in the prize pool, one player will get a completely free ride into what promises to be a multi-million-dollar poker extravaganza unlike anyone has ever seen. On top of the prize pool money, PokerStars has added a Platinum Pass, meaning one extra person will get the trip and ticket to the tournament.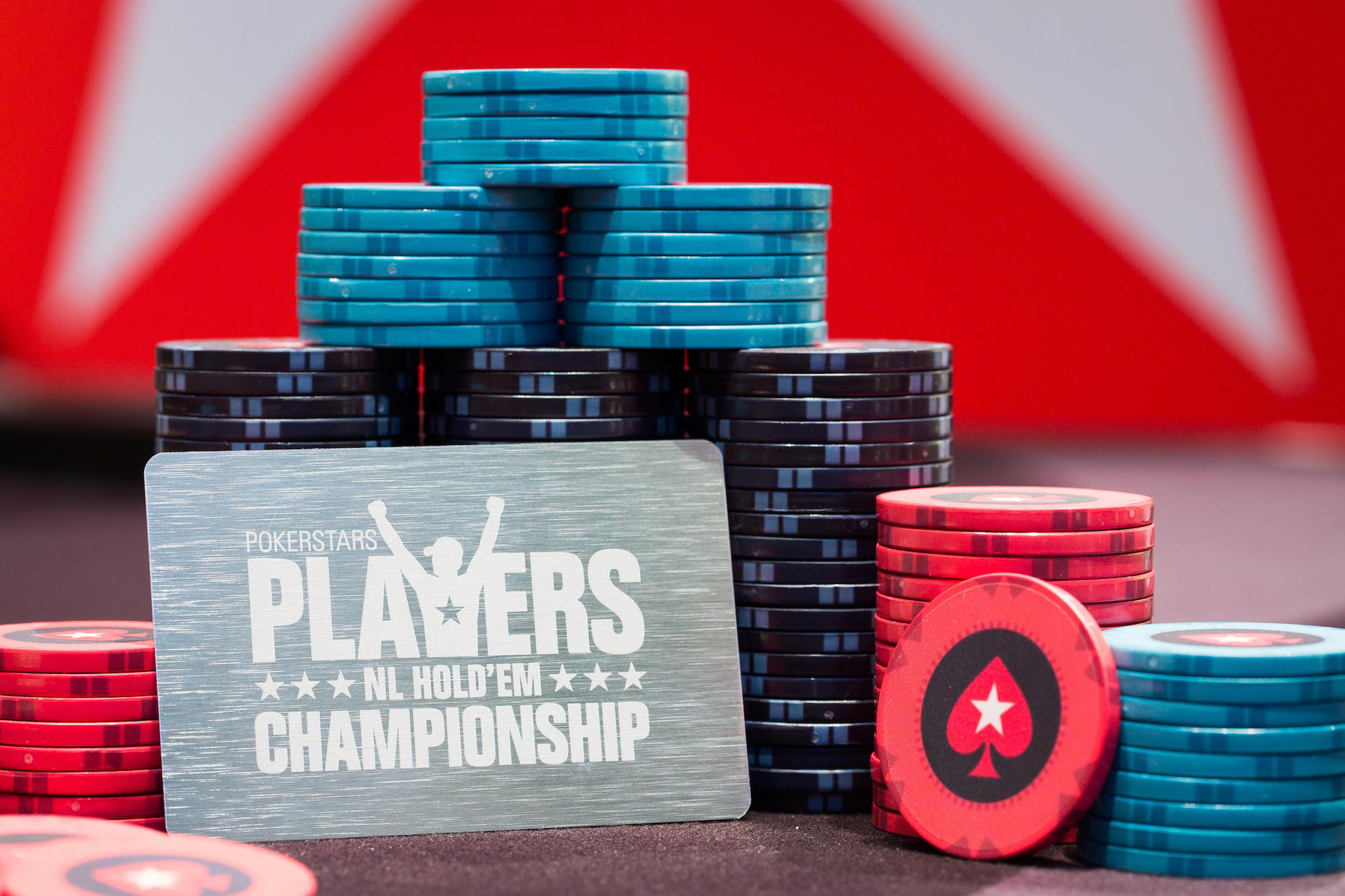 As the satellite begins, it's already clear at least two people are going to win packages to the PSPC.
"So," says Player Relations guru Garry Gates, short on sleep and wide-eyed on adrenaline, "who gets the Platinum Pass?"
I look at Garry and wonder if he has accidentally slipped into a fugue of acute Gates Overthink.
"Garry, they both do," I say.
"No…" Gates insists, his eyes fixed somewhere I can't see. "They can't."
I look closer at Gates' face. On three hours sleep myself, I think he looks like Brando at the end of Apocalypse Now. I think the boy had finally lost it.
But as Gates keeps talking, it becomes clear I'm the one who is lost. And it becomes even more clear that we're not talking about tournament seats and hotel rooms. We're talking about a Platinum Pass.
And that, folks, is something you've never seen before.
To understand, you have to meet a man named Filippo Filardo.

Filippo Filardo is the type of guy who plays €1 Spin & Go tournaments. The sum of his experience in major poker tournaments is watching poker on television, seeing the likes of Erik Seidel and Patrik Antonius competing for money that Filardo can't begin grasp.
So, that's why when Filardo–a chef from Cannes, France–won an All-In Shootout, the winner email didn't compute for him. It told him that he had won a free trip the Bahamas, a room in the Atlantis hotel, money for food and drinks, and a seat in the $25,000 PSPC. All told, that's a $30,000 value.
Filardo did what any smart guy does when things get confusing. He asked his mother. Mom set him straight. This can't be real, she told him. It must be a scam.
Filardo listened to his mom, but he kept getting emails from people at PokerStars insisting it was true.
"Come to Monte Carlo," the PokerStars people said. "We'll show you."
And that's how a giddy, child-like Filardo ended up driving a Ferrari around Monaco.
It didn't end there. A couple of days later, Filardo found himself being chauffeured to Monte Carlo again where he ended up in the main tournament room, meeting some of his heroes, and inexplicably on the live stream from the Main Event final table stage. A few minutes later, on his way to an experience he'll never forget (you'll see more about that later this year), a friend called and said, "I just saw you on the stream!"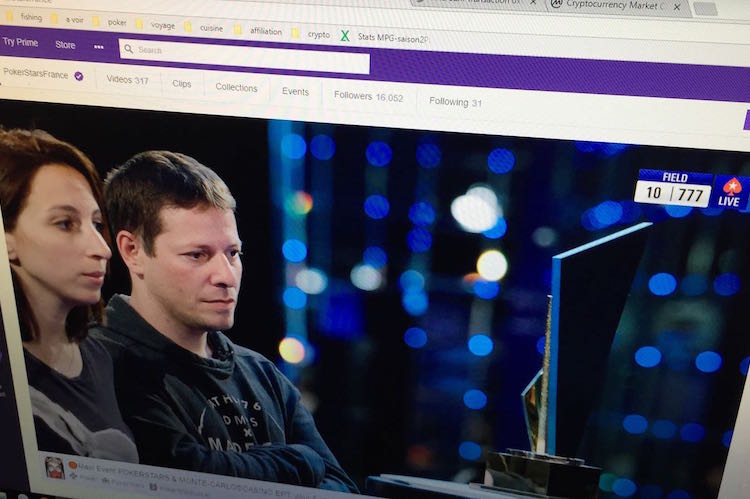 Filardo hadn't played a hand of poker in Monte Carlo, and he'd already had the time of his life. The rest of it was still to come.
That's what a Platinum Pass is.
But that's not all.

Back in the PSPC satellite, the situation has escalated. Tournament officials originally weren't sure the satellite would get any entries. Now there are 55, enough to fund three full $30,000 PSPC packages. With the added Platinum Pass added by PokerStars, that means the final four of the satellite will all be playing in the Bahamas.
But that leaves us with a problem, the same one Gates had flagged up earlier. Of those four, who is the Platinum Pass winner? Who gets it? It's a satellite, so there is no reason to play it out after the get four-handed unless the ultimate winner is the Platinum Pass winner, too.
Now there is another impromptu high level meeting on how to handle this new problem. Tournament directors are in on it. Live Events heads are, too. Gates brings in Liv Boeree and Igor Kurganov to mull it over.
Ultimately, there is only one right decision: to let the players decide.
Here's the thing, we get four-handed after 2am. The poker room is on the verge of shutdown, and most of the people are too. Gates and I stand around the table looking at the four people who are already guaranteed their packages to the PSPC. Gates explains three of them will get normal packages. One will get a Platinum Pass.
"What is it?" asks Uruguay's Pablo Cabrera. "It's more?"
Nicolas Chouity downplays it. "You get your picture on the blog," Chouity says, miming a camera-snap and acting like Cabrera shouldn't care in the least.
Everyone mulls this as Gates explains the players can deal with it however they like. Flip for it. Count chips and see who has the most. It's literally up to the them. They could wrestle for it if they wanted.
This is Gates' gig. For the past four months, he's been the guy who takes care of people who win Platinum Pass winners. I casually mention he's basically a VIP host for Platinum Pass holders.
"And he's good at it," I say.
"Just your picture on the blog," Chouity says again. Another mime-snap.
"But…it's more," Cabrera says. "It's better?"
Suddenly, the dynamic shifts. Cabrera wants the Pass. And now…wait…
"Now everybody wants it!" Hakim said, asking if he won if Gates would arrange room service for him afterward. Gates said he absolutely would.
"We're playing," Chouity says.
And they play for it. Chouity is knocked out first, Cabrera next. Heads-up, Hakim and Franz Ditz devise a ridiculous Omaha game to finish it off. Ditz wins the Platinum Pass, and immediately starts reaping those side benefits. He needs a ride to the airport.
Gates makes the booking and tells Ditz they'll talk again soon.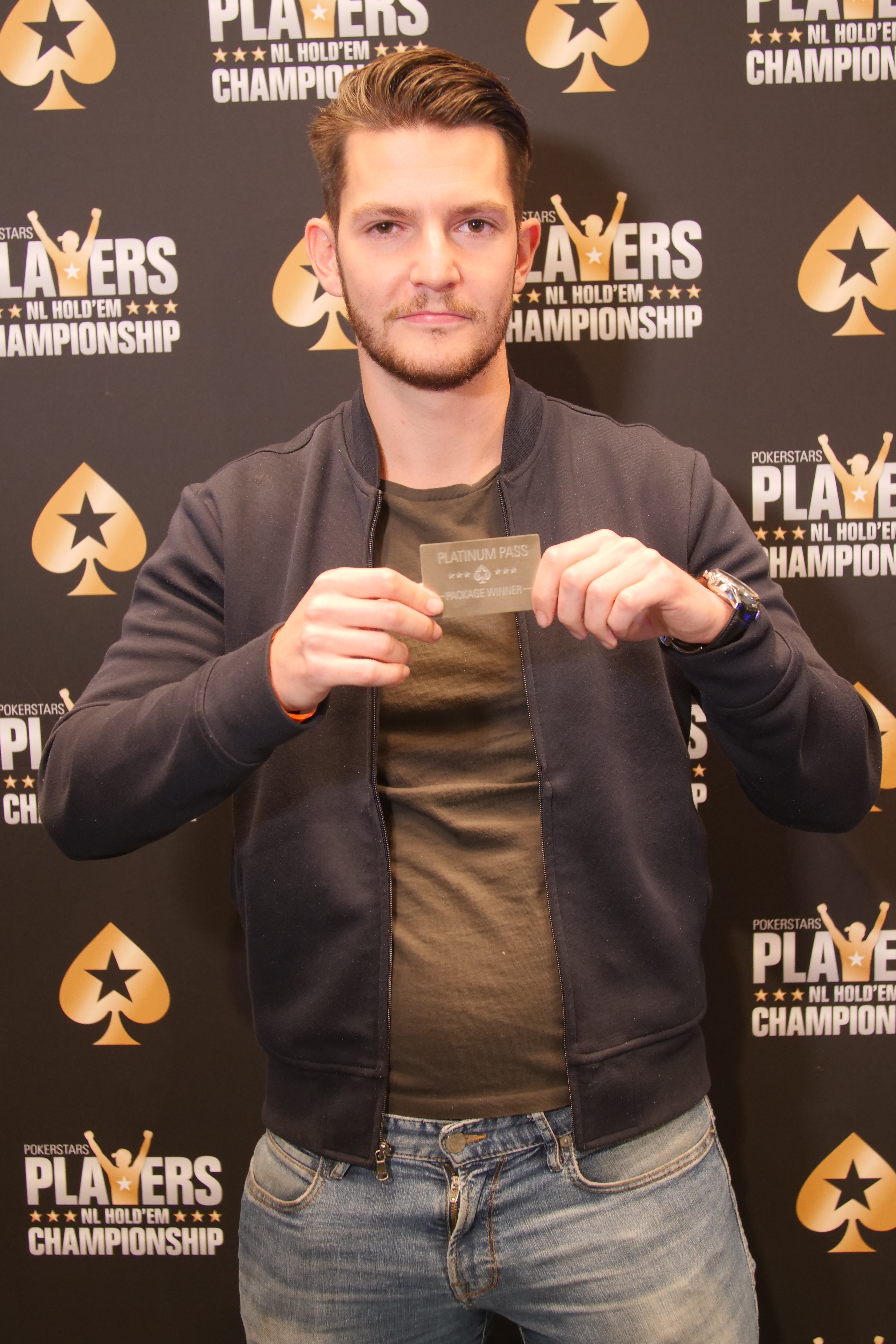 I've been embedded in this PSPC Platinum Pass experience since December, and as I've watched it play out, it's been impossible for me to not see a flicker of what life was like more than a decade ago.
Thinking about it this morning, Gates said, "It's like the old days."
PokerStars qualifiers were everywhere. They were average folks with average lives who had suddenly been catapulted into a dream world of big money and bigger lives. They met their heroes at the poker table. Back in 2006, I remember trying to keep track of nearly 2,000 people at the World Series of Poker, all of them PokerStars qualifiers experiencing a life-changing experience. I remember the giant player bags, leather jackets, and personal attention they got. It was one of the coolest things you'd ever see.
Now, as I follow Gates around as he caters to his Platinum Pass winners, I see it all happening again.
PokerStars is giving out 320 Platinum Passes, effectively seeding a $25,000 buy-in tournament with hundreds of people like Filippo Filardo. Everyday people who just want to play on a bigtime stage for money that could change their lives forever.
And PokerStars is taking care of these folks. You won't have seen it all happen, but behind the scenes, I've seen these winners get personal attention from liaisons who speak their language. Some have been visited by camera crews in their home. They've been on the Poker In The Ears podcast, received texts from their favorite pros, and been offered coaching from some of the best players in the world. This week, Gates managed a sweet upgrade in the hotel for a Platinum Pass winner, took care of car rides, and bought a giant bottle of champagne for a man who won a Pass on his birthday. PokerStars even sent a wedding gift to one man who won one.
And yeah, there was the Ferrari.
We've almost hit the 100-Pass mark and that isn't even a third of the way to the finish line. By the time the PSPC happens in January, there will be 320 of them, and we've not even begun to tell you about all the wild and wooly ways you'll be able to win one.
Here's the thing: I've been around this scene for a long time. I've seen players and promotions come and go. I've seen tours rise and fall. I thought I'd maybe seen it all.
I've never seen anything like this. I've never seen so many millions of dollars being spent to ensure PokerStars players of all stripes–rich folk, regular folk, good players, new players, players who can't even believe they've won–get an experience like they have never had before.
But I have seen this kind of happiness before. I saw it on the faces of people who were getting to play for life-changing money as PokerStars led them into a world they could only dream of ever seeing. It's pure joy, and it's what makes this experience worth every penny and ounce of effort being put into it.
And when you ask, "What is a Platinum Pass?" it's a good reminder to the answer of the question "What is a poker player?"
Poker players are the people we see on TV playing for ridiculous sums. Poker players are the legends of the game. Poker players are the people in your local card room. Poker players are the neighbors in your home game. Poker players are the people who discovered the game yesterday.
Every one of them is a poker player.
And that's why this tournament is what it is:
The Players Championship.
---
320 Platinum Pass winners will be going to the PokerStars Players No-Limit Hold'em Championship. Want to see more? Meet them all on in our PSPC Platinum Pass Winners index.