A brief round-up of the results on PokerStars this past weekend…
Weekend highlights on PokerStars
• soleeJ wins the Sunday Million
• Kalidou Sow makes it back to back wins, picking up a Platinum Pass along the way
• Giuseppe Caridi win Platinum Pass in London Cup: "It was absolutely the reason I'm here."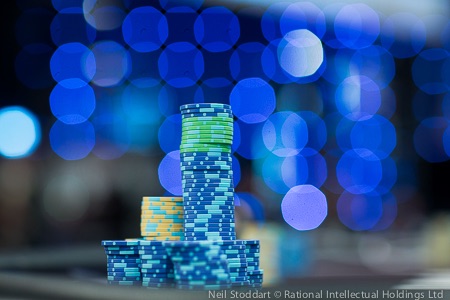 Career best for auercan in Sunday Million
First up, the Sunday Million, won this week by João "soleeJ" Ferreira, who only a few months ago recorded the biggest win of his career at PokerStars by finishing seventh in the Sunday Million.
Skip forward to last night and he was topping that in style, winning the same event and collecting $165,000 for first place.
Jason Kirk had the full report of the final table, which you can read here. Meanwhile the full result is below.
Sunday Million ($215 NL Hold'em) results
Entries: 6,134 (4,957 entries, 1,177 re-entries)
Prize pool: $1,226,800
Places paid: 1,106
1. João "soleeJ" Ferreira (Mexico) $165,627.75
2. martinkom111 (Czech Republic) $116,228.74
3. nibbyno1 (United Kingdom) $81,565.76
4. Denis "NEWFlat" Timofeev (Russia) $57,240.27
5. koquito5 (Argentina) $40,169.48
6. ORIENTALPASS (Sweden) $28,189.65
7. All-In-Marek (Germany) $19,782.64
8. rnjstnsdlf (South Korea) $13,882.95
9. romanpoell (Austria) $9,742.63
Weekend winners
Here's a look at the top ten results from the weekend on PokerStars.
| TOURNAMENT | WINNER | COUNTRY | PRIZE MONEY |
| --- | --- | --- | --- |
| $215 SUNDAY MILLION – PSPC Sunday Tournament | soleeJ | Mexico | $165,627.75 |
| $2,100 Sunday High Roller | 1_conor_b_1 | Netherlands | $62,598.70 |
| $215 Sunday Warm-Up – PSPC Sunday Tournament | mr.salgado30 | Brazil | $47,866.11 |
| Sunday 500 | IsnapUcry | Sweden | $38,660.98 |
| $215 Sunday Supersonic [6-Max, Hyper-Turbo] | BoostedBoard | Sweden | $27,222.93 |
| $22 Mini Sunday Million – PSPC Sunday Tournament | cofeJoe | Malta | $25,767.23 |
| $11 Sunday Storm – PSPC Sunday Tournament | vitordinizr | Brazil | $24,151.62 |
| $109 Sunday Cooldown [Turbo] | AATheLeach | Netherlands | $19,944.19 |
| FRESH-01: €50 NL Hold'em [Warm-Up, 8-Max] | chector69 | Spain | €19,858.08 |
| $109 Sunday Kickoff | josef_shvejk | Russia | $18,157.17 |
Click here to pick out some of the other big winners from the weekend of January 27 to 28, 2018 on PokerStars.
PokerStars Festival London concludes with two more Platinum Pass winners
As all this was playing out events in London were concluding with all sorts of style.
Winning the PokerStars Festival Main Event, as well as a Platinum Pass to the PokerStars Players Championship in the Bahamas in January 2019, was Frenchman Kalidou Sow.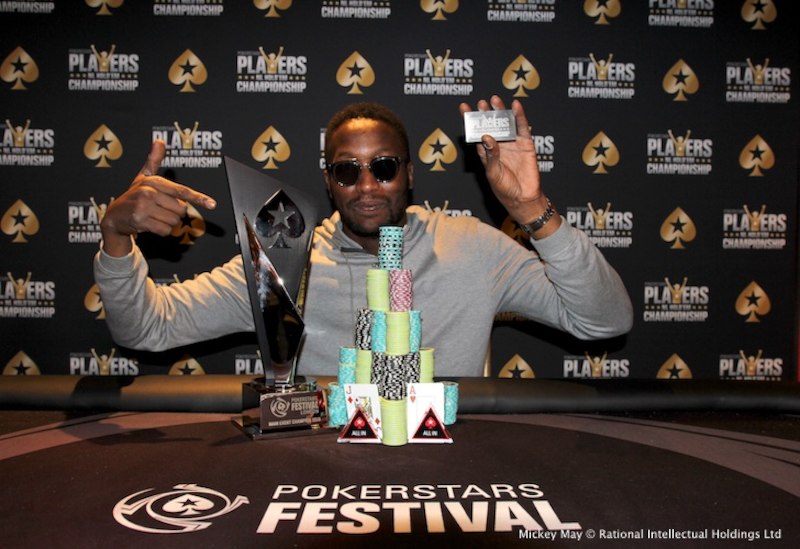 A fantastic double for Kalidou Sow
Name sound familiar? It's hardly surprising. Sow victory sealed back to back PokerStars titles, having won the PokerStars Championship Prague Main Event only last month. He'd impressed then, so you can imagine the effect this win had last night.
Jack Stanton was following the action close up and had this report.
Actually there were two Platinum Passes awarded in London yesterday, making a total of three for the week following Dragos Trofimov's win a few days prior.
Giuseppe Caridi ended what was his ten-year quest for a PokerStars title in the London Cup, earning a first prize of £18,000 but also his own Platinum Pass.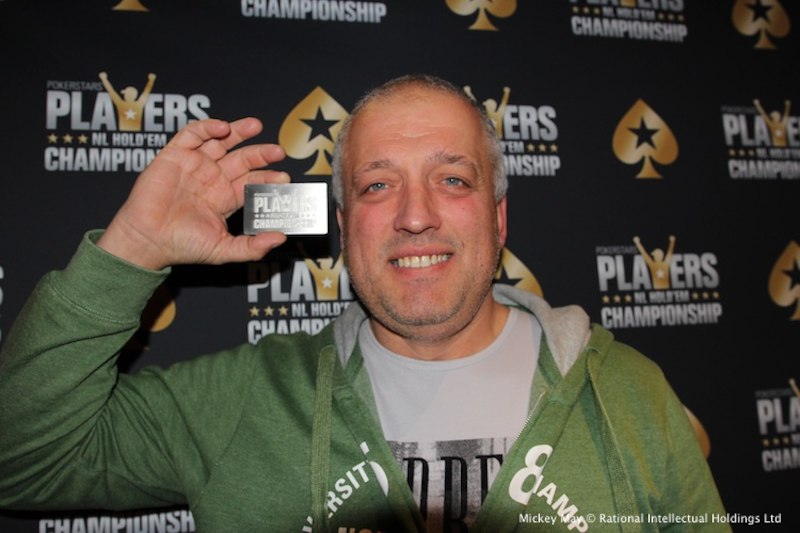 Platinum Pass winner Giuseppe Caridi
"It's an amazing thing, it's a dream of my life. I'm going crazy," said Caridi. "I came to London because of the Platinum Pass; it was absolutely the reason I'm here."
You can read the full story of Caridi's win, which is full of this level of enthusiasm, by clicking here.
Those are the latest Platinum Passes to be won, from more than 300 to be awarded before the PokerStars Players Championship next January. To find out more, and to keep track of where the next Platinum Pass can be won, check out the tournament homepage.
That's it for this weekend. Send us your stories at @PokerStarsBlog.