Brace yourself because we have just announced the biggest prize in sport betting and gaming history.
It's free to enter. And you could win £100 Million, or similar eye-watering amounts in Krone, Krona or Euro.
You read that right.
All you need to do is predict the winner of every match at this year's World Cup*.
Not the score line. You don't have to tell us that Germany will win on a penalty shootout (that's a given).
Just the Win, Lose or Draw for each of the 64 matches.
Get them all correct and the £100 Million** is yours.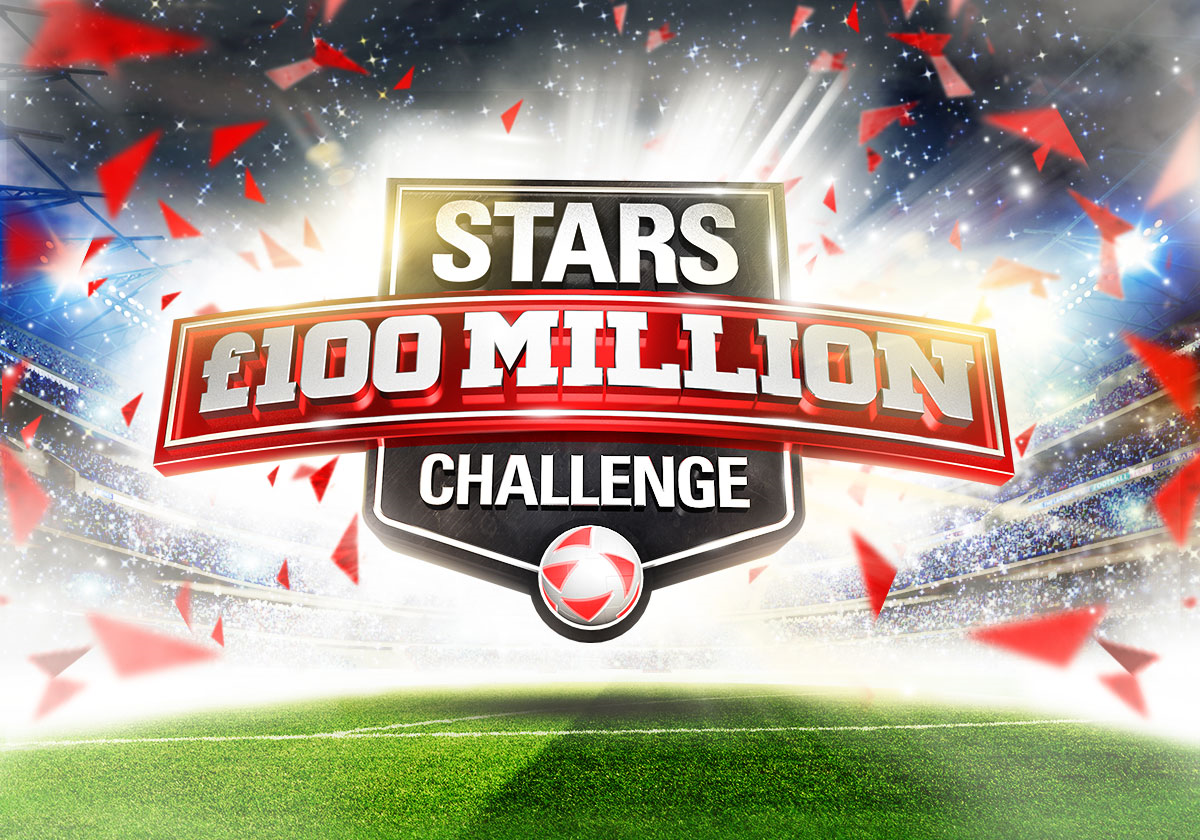 You can let that sink in for a second.
64 games
Predict Win, Lose, or Draw
Win £100 Million
We'll even give you more entries by completing special challenges on PokerStars, BetStars and PokerStars Casino games.
Ready to make your selections? Click here to get started.
So if you're not sure your bold pick of Costa Rica over Brazil was inspired after all? A second pick will let you have another go.
By now you might already be thinking about that first game in Moscow next month.
While you do that here are a few more details.
For instance:
There are thousands of other prizes up for grabs – just in case the Senegalese throw a spanner in the works against the Poles and you miss out on that life changing first prize.
And every entry, whether that's on the web, mobile or desktop, will be entered into the Leader Board Challenge.
Points will be awarded for correct predictions, and players can track their progress against friends, family, neighbours, or whoever.
The top 1,000 entrants will win a selection of prizes, ranging from $10,000 in cash with a Platinum Pass and a seat in the PokerStars Players No Limit Hold'em Championship in the Bahamas next January worth $30,000.
There are also Spin & Go tickets to be won, as well as free bets on BetStars and PokerStars Casino bonus spins.
It's Fun
It's Free
It's Frikin' massive
You're going to hear a lot about this challenge in the coming weeks in the lead up to the World Cup.
Team PokerStars Pros be making their predictions, and they'll be more news and features about the £100 Million Challenge as we get nearer kick-off.
That leaves you plenty of time to start thinking strategy, and results. You might just find yourself on the winning side of the World Cup.
* Players must be resident in the UK, Denmark, Norway, Finland or Sweden.
** Prize to be paid out in the local promotional equivalent currency.