Who's the best player to never have won a WCOOP title? Does Phil Ivey count? How about the infamous Dan 'Jungleman' Cates? After an exhaustive search through COOP records, we selected five players who are most poised for a big win at the 2018 WCOOP.
Say hello to: Lena900, C. Darwin2, lb6121, raidalot, and kunds89.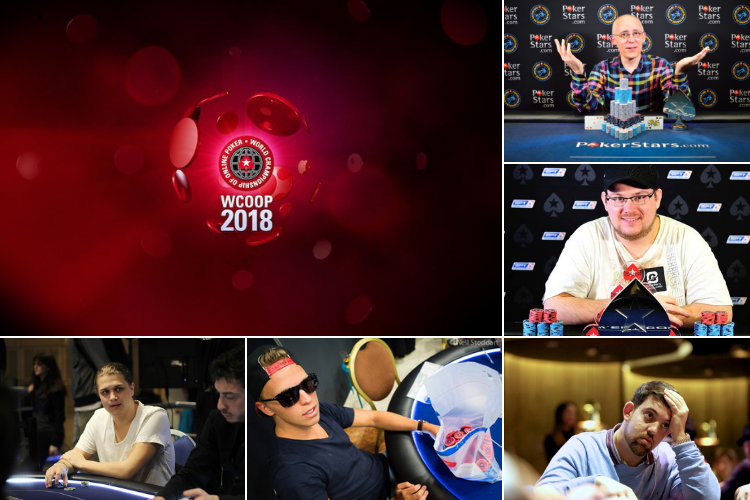 What do a pair of Swedish online gurus, a savvy banker who won the SCOOP Main Event, a brash online prodigy from London, and a consistent German who won SCOOP titles four years in a row have in common?
They're all among the top five players who are due for a WCOOP title this year.
Could 2018 be the year that Lena900, C. Darwin2, lb6121, raidalot, and kunds89 break through to the winner's circle for their first WCOOP crown?
1. Niklas 'Lena900' Astedt
Lena900 is currently the #1 ranked player in the world according to PocketFives, with over $11.4 million in career online winnings. Lena900 won 1 SCOOP and 1 TCOOP, and only needs a WCOOP to fill in a Triple COOP.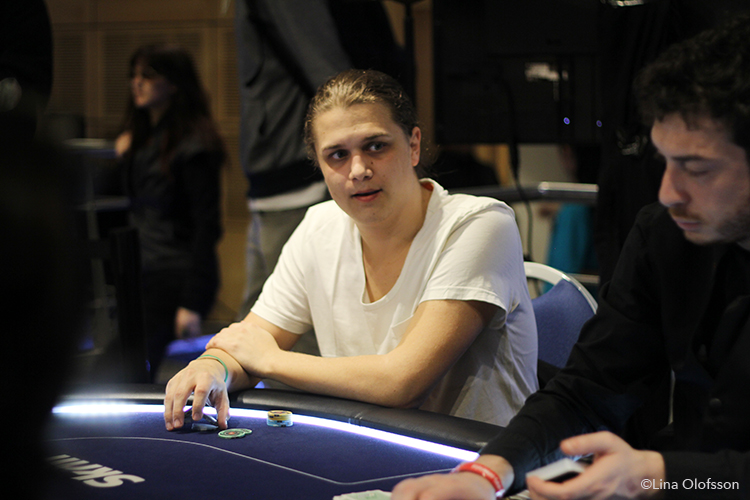 Only a couple of months earlier, Lena900 won his first-ever SCOOP with a victory in Event #25-H $530+R NLE. At the end of series, Lena900 final tabled the 2018 SCOOP Main Event for a seventh-place finish. That six-figure win marked Lena900's biggest cash on PokerStars at over $184K. Lena900 once chopped the Sunday Million in February 2014 (he finished fourth overall), and he's won the Super Tuesday twice.
Lena900 does not play a significant number of live tournaments, which is why he's not as popular as other Swedish pros like Martin Jacobson or Viktor Blom. However, Lena900 a force to be reckoned with online.
With a #1 world ranking at stake, what would a better way to kick off the autumn season with his first WCOOP win?
2. Simon 'C. Darwin2' Mattsson
C. Darwin2 won 2 SCOOPs, but he's seeking his first-ever WCOOP win. The Swedish player has won over $10 million in online tournaments according to PocketFives. That astonishing feat thrust him into superstardom and he joined only a handful of players who can boast eight figures in winnings.
C. Darwin2, like his countryman Lena900, is a tournament virtuoso online. Mattsson currently ranks in the Top 25 of the all-time Swedish money list with only $1 million in live tournaments, which only comprises a fraction of his attention.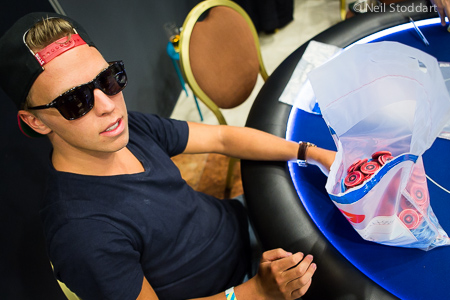 C. Darwin2 won one of the High Rollers events earlier this year, for his biggest online haul to date worth over $267K. C. Darwin2 also won the first event of the 2016 SCOOP for a haul worth $226K. C. Darwin2 also final tabled the 2017 SCOOP Main Event, where he finished in seventh place and won nearly $179K. Earlier this year in the Turbo Series, C.Darwin2 was the runner-up in the Turbo High Roller, which paid out $161K.
C. Darwin2 has won more weekly events on PokerStars than you can count including the Thursday Thrill, Sunday Warm-Up, and the Sunday Grand.
C. Darwin2 held the prestigious top spot on PocketFives multiple times, and he's currently #2 overall in their yearly rankings. Will the Swedish grinder evolve from a 2-time SCOOP winner in to a WCOOP champion?
3. Luke 'lb6121' Schwartz
lb6121 won 5 SCOOPs and 1 Sunday Milly, but he's yet to win a WCOOP title. Schwartz first made a name for himself a decade ago playing under __FullFlush1__ on Full Tilt. He was one of the best online grinders in the world and was not shy in letting everyone know about his prowess. His oft-putting remarks rubbed the old guard the wrong way, while the forum kids thought he was a total riot.
Schwartz was divisive at the tables with his behavior, but everyone agreed that he had tons of talent. These days, you can find a kinder, gentler Schwartz playing as lb6121 on PokerStars.
lbs2161 cut his teeth on PokerStars as early as 2007! OMG, that's ancient for online poker players, and equivalent to dog years. That makes it 77 human years since Schwartz made his first splash as an online poker player.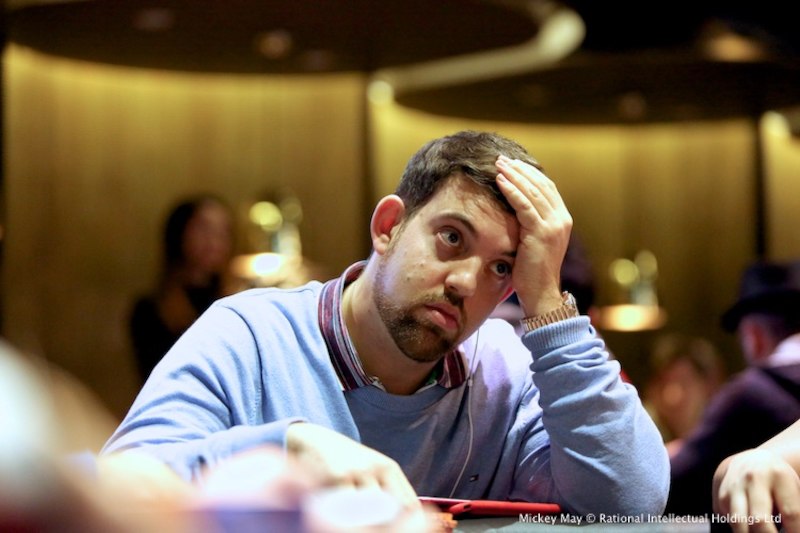 lbs2161 final tabled the Sunday Million back in 2007 when it had a $530 buy-in. lbs2161 finished in third place and the young Schwartz settled on a $95K score. The rest, as you could say, was history. There was no stopping Schwartz after his first taste of Sunday Milly glory.
In July 2016, lb6121 shipped the Sunday Million for over $183K. That momentous win marked his largest cash to date on the virtual felt.
Back in 2012, lb6121 won his first SCOOP title with a victory in $5,200 PLO 6-Max, which was worth $174K, or his second-largest online score to date. lbs6121's third-largest online score happened with a third-place finish in the 2011 SCOOP $2,100 NL 6-Max for a $114K score. From 2014 through 2016, lb6121 won a SCOOP at least once a year including titles in ZOOM Turbo and 5-card Omaha Hi/Lo.
lb6121 does not play a ton of live events. His biggest live score to date occurred at the 2012 WSOP in Las Vegas. Schwartz final tabled the $50,000 Players Championship and finished in fourth place overall for $406,736. Michael "The Grinder" Mizrachi went on to win the Chip Reese Trophy that year.
With multiple games in his repertoire, will lb6121 finally step into the winner's circle and ship his first-ever WCOOP?
4. Talal 'raidalot' Shakerchi
The London banker and high-roller guru won 3 SCOOP titles including the 2016 SCOOP Main Event. Whether it's smaller-sized fields or a gigantic one, the nimble raidalot handled both combinations with relative ease. However, despite his growing list of poker accolades, raidalot has yet to land in the top spot at the WCOOP. In spring 2012, raidalot made a virtual splash back when he won SCOOP Event #20-M $215 NL and outlasted a massive field of 5,516 runners to win over $172K.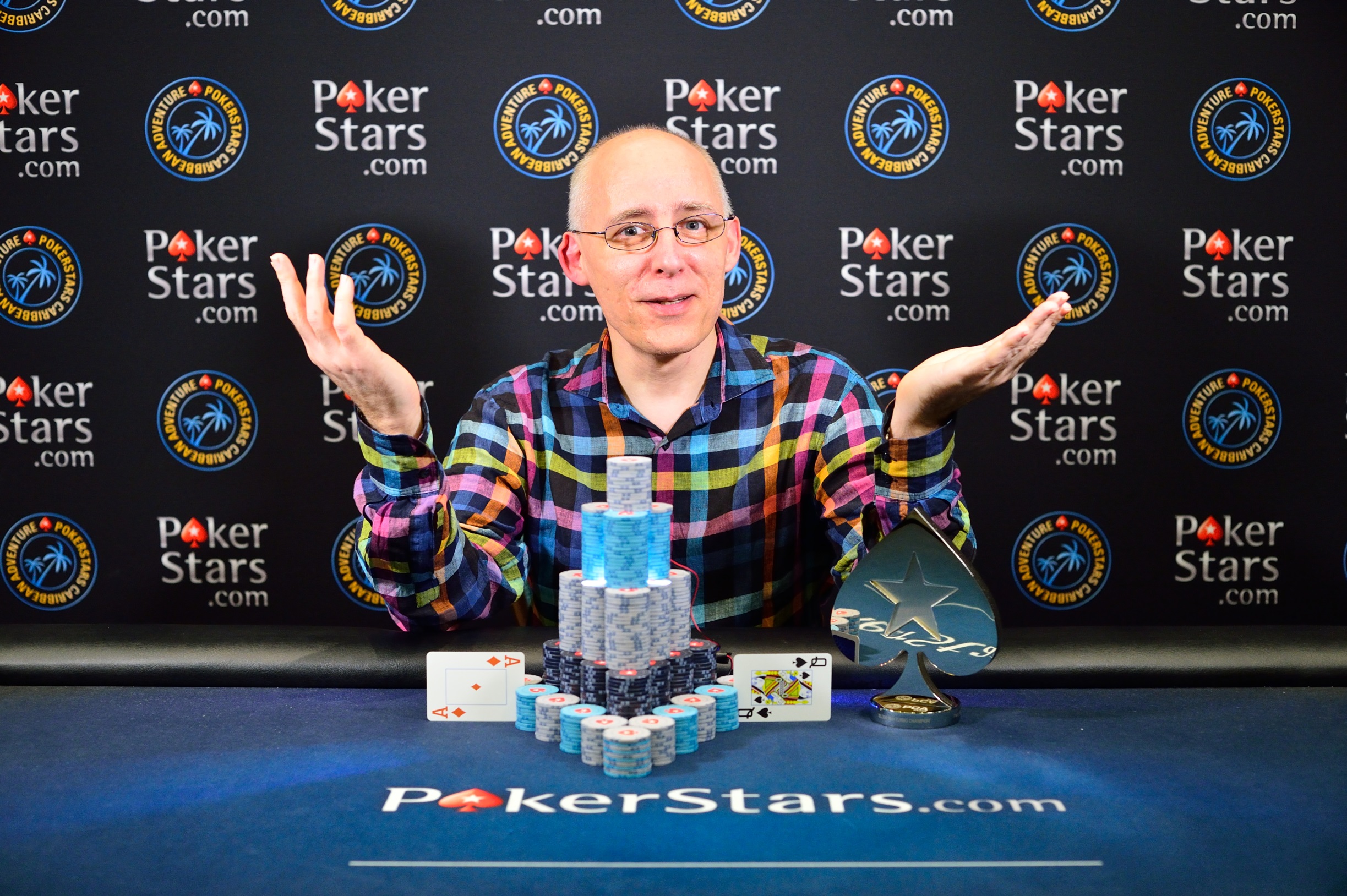 In the spring of 2016, raidalot shipped the $10K Main Event for a seven-figure score worth $1.468M. The Main Event attracted 824 total runners and a prize pool worth $8 million. raidalot picked off Sean 'Nolez7' Winter heads-up for the victory. The final table also included American pro Scott 'gunning4you' Seiver (4th place), Markku 'markovitsus' Koplimaa (5th place), and Pablo 'pablotenisis' Fernandez (6th place).
In the live realm, Talal Shakerchi won over $4.4 million. He's currently 13th overall on the all-time England money list. His biggest live score to date was worth $656K when he won the EPT 9 UKIPT High Roller in London. Over the last couple of summers, Shakerchi binked high rollers at the Aria in Las Vegas for six-figure scores and he also won a side event at the EPT 8 Grand Final in Monte Carlo, when he took down a €10K 6-Max Turbo High Roller.
The London banker has proven that he can hold his own in both online and live poker, but a WCOOP title has eluded him. Will raidalot finally end his drought in the WCOOP this year?
5. Tobias 'kuhns89' Hausen
kuhns89 won 4 SCOOPs but not a single WCOOP. The German is due!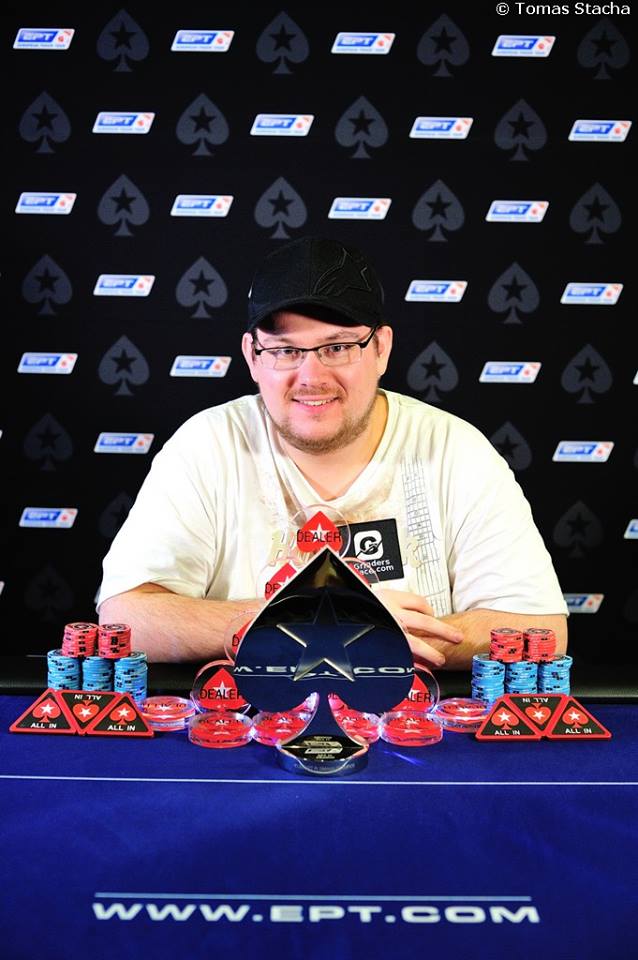 From 2013 through 2016, kuhns89 won a SCOOP event every year. For some unknown reason, the COOP magic stopped in the spring of 2017. Maybe the time is ripe for kunhs89 to re-emerge on the radar with his first WCOOP win?
In 2015 and 2016, kuhns89 pulled off a remarkable feat by winning the same mixed-game event in consecutive years. Yeah, it all began in 2015 when kunhs89 faded a field of 158 runners to win the $2,100 buy-in 8-Game Mix for $82,160. The next year, kuhns89 outlasted 125 players to win $65,000, including Russian pro Sergey 'Gipsy74' Rybachenko, whom he defeated heads-up for a fourth SCOOP title.
Tobias 'kuhns89' Hausen won over $1 million in live tournaments, which isn't much of a blip on the radar considering how dominant Germans have been on the live tournament circuit. Hausen's biggest live score to date was a third-place finish at the 2017 Aussie Millions Main Event. Shurane Vijayaram would go on to win the Aussie Millions that year, but Hausen banked $468K for third place.
Online mixed games are kuhns89′ forte. Perhaps he'll ship a HORSE tourney or one of the 8-game mixed events on this year's docket?
Honorable mentions
Some other players of note: caprioli from Brazil won 3 SCOOP and 1 TCOOP… SsicK_OnE won 3 SCOOPs… High-stakes boss Sauce123 won 2 SCOOPs… Artem 'veeea' Vezhenkov won the Sunday Million twice and 1 SCOOP title.