Our goal at PokerStars is to always be the vanguard of the game, pushing and pulling the edges of how poker is played, how it is consumed and how it is promoted. That's one of the reasons we launched PokerStars on Twitch in 2015 and partnered with Jason Somerville. Jason was at the forefront of using Twitch to deepen the connection with poker fans and to grow the audience of people exposed to the game.
Earlier this year we expanded upon our sponsorship of Jason and created a formal and wide-reaching joint venture between Stars and Run It Up to see how we can use Twitch to grow poker in myriad ways. Jason's most recent announcement is the launch of Runitup247, which will leverage PokerStars' unparalleled library of video poker content. A few years ago, we did some research and figured out that it would take a single person more than a year of viewing 24 hours-a-day to watch the entire PokerStars video library.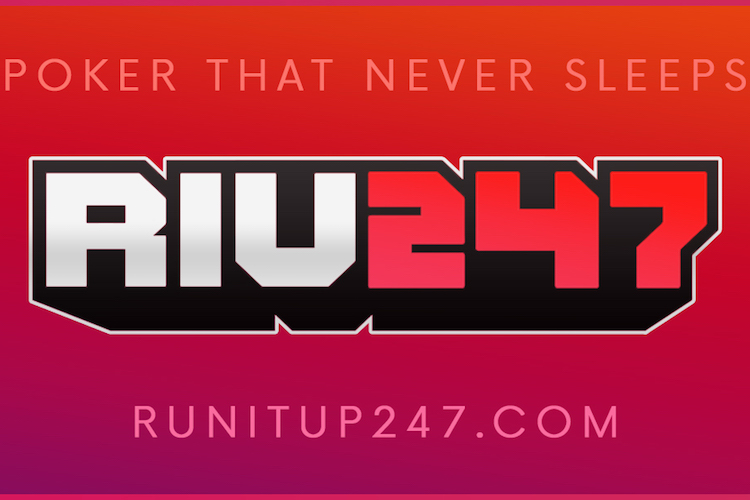 We don't expect Runitup247 to be a simple repository of video content, though. We'll leverage RIU's new Las Vegas studio to re-purpose the content in new, compelling ways and we're working with Amazon and Twitch to use the innovative features of Twitch and create new extensions that provide an entirely new poker entertainment channel.
Twitch represents a new model for poker promotion, for player engagement and for the poker economy. It is connecting with new audiences in a thoroughly modern way that fosters greater engagement and community, injects fun and spontaneity into the viewing experience and increasingly provides new ways to engage with the game and with popular players.
Most importantly, I believe Twitch is the most engaging way yet to experience online poker. Previous mass promotion efforts for poker have concentrated on live poker events, and the World Series of Poker continues to be the epicentre of poker every summer. Of course, television and online streaming coverage of big live tournaments like the WSOP and PokerStars Caribbean Adventure and European Poker Tour will continue to play a role in promoting the game. What's different about Twitch is that it allows people to experience the online version of poker in many of the same ways that television does: watching online poker through the eyes of the person playing allows viewers to experience all the excitement, anticipation and drama of the game in first person.
Like television, Twitch transforms poker from "a game of cards" into the game of emotion, strategy and risk management experienced poker players know it to be. Twitch is revolutionizing how people perceive the game too; how they engage with professional and recreational streaming poker players and ultimately how they play the game.
We're experimenting with the Twitch format to see how far we can take this "new" medium to advance the popularity of poker. We've supported the growth and development of the Twitch Poker community and are devoting significant resources toward sponsoring streamers, creating unique Twitch events, and looking into extensions and other tools that can help improve and make the most of the real-time interaction this platform allows.
We've extended our popular online coverage of our live events to the Twitch platform and regularly drive large numbers of viewers to Twitch Poker. We're deepening our relationship with Jason Somerville and his followers, and we've brought Fintan & Spraggy to our PokerStars Twitch channel where they are building a large community of fans. PokerStars Ambassador Lex Veldhuis has become the most popular Twitch Poker streamer and is further tapping the existing gamer community on Twitch and introducing them to poker.
Twitch gives poker players multiple potential revenue streams through advertising, subscriptions, sponsorships and, of course, winning at the tables. We're seeing a new avenue for poker players to earn a living doing what they love. Sponsoring these players and supporting their efforts is a deliberate strategy to invest in the dream of having a poker career. This aspiration model is something that we are fostering and investing in heavily as we expand our view of what a sponsored PokerStars ambassador can be.
And we'll continue to innovate on the Twitch platform. Some experiments will work, some won't. Along the way we'll be guided by our passion for the game, by the flexibility of the platform, the social nature of the experience and by the Twitch community itself.
The Twitch community doesn't take itself too seriously and we will be authentic to that experience, showing a side of PokerStars that many people don't get to see, but has always existed in the company – that is a playful, self-deprecating and spontaneous part of our brand that fits very neatly with the Twitch ethos.
The PokerStars Blog has long been a unique voice for poker, the poker community and the brand. It has historically been one reflection of PokerStars; one that is high-quality, playful, entertaining and never takes itself too seriously. With this in mind, we are re-invigorating the Blog, investing more time, resources and talent to evolve it into a more modern communications channel. We've introduced video to the Blog and have integrated Twitch into the content. We have lots of exciting plans, including even greater integration and connection with the Twitch community. Likewise, we're re-investing in the PokerStars School, which recently launched a re-design, and we're evolving the content, the engagement and the promotion for those who are interested in improving their skills. Here, too, Twitch will play an important role because of the strong connection and interactivity that gives students of the game a very powerful way to learn.
We're not going to show our hand too early, but we are super-excited by the development opportunities on the Twitch platform itself and by the innovative ways we can bridge our PokerStars platform with Twitch.
You've only seen the early green sprouts of this work, like the way we are thinking about PokerStars Rewards and the PokerStars Chests. When Arlie Shaban, who was just an aspiring streamer playing on PokerStars, completed a 1000-hour/125 day streaming challenges, we awarded him a PokerStars Chest with $250. He went nuts and the video clip of this went viral in the Twitch community.
The PokerStars Rewards program is a very unique program in the online poker world and the gamification model is particularly well-suited for the Twitch environment. We expect to further evolve this connection and expand it in very organic ways that are authentic to Twitch, while also being true to the poker experience which is itself evolving.
We are investing time, effort, and resources on developing the presence of poker on Twitch. We're working on further integration between PokerStars and Twitch, and we'll experiment with subscription options, streamer rewards, unique Twitch Poker content, and more, all with an eye toward expanding the popularity, interest and innovation of online poker.
Spreading the love and passion for the game has always been a core value of our company, so we are devoted to making the most out of this and any new platforms that can bring poker to wider audiences. Ultimately, we believe Twitch is #GoodForPoker and so we are all in with it.