Turbo Series winner Bradley "Braddlz" Hill managed two ambitions when he won Event 75 last month.
The first was a pay-out ten times bigger than anything else he'd won before (not an explicit ambition but one he was happy to backdate). The second was winning a poker title, a goal he'd set not long after his grandmother taught him poker as a kid.
"It was a dream of mine to win a tournament as prestigious as this."
Not a bad result.
But there were other things Hill collected for winning Turbo Series Event 25, as our interview with him outlined. Not least a $30,751 first prize.
This is how the tournament finished.
Turbo Series 25: $109 NLHE [8-Max] $150K Gtd
Entries: 2,061
Prize pool: $206,100
1. braddlz (New Zealand) $30,751.12
2. chiconogue (Brazil) $21,919.72
3. b.k.l 77 (Georgia) $15,625.12
4. phinster (Costa Rica) $11,138.11
5. willem.lodt (Netherlands) $7,939.61
6. Kippling25 (United Kingdom) $5,659.60
7. boy1da101 (Ireland) $4,034.36
8. wolffr (Czech Republic) $2,875.81
Hill was bullish when describing the plan set for himself at the start.
"I entered the tournament to win it," he said. "It was tough the whole way through. Some hands were easier to play than others. Reaching the final table was unreal. At that point I was comfortable with going out but my expectation was still to win it."
That's a professional approach for a player who admits, like a lot of players do, to cramming poker into those parts of the week he can find the time. If that sounds familiar so will his reaction to winning.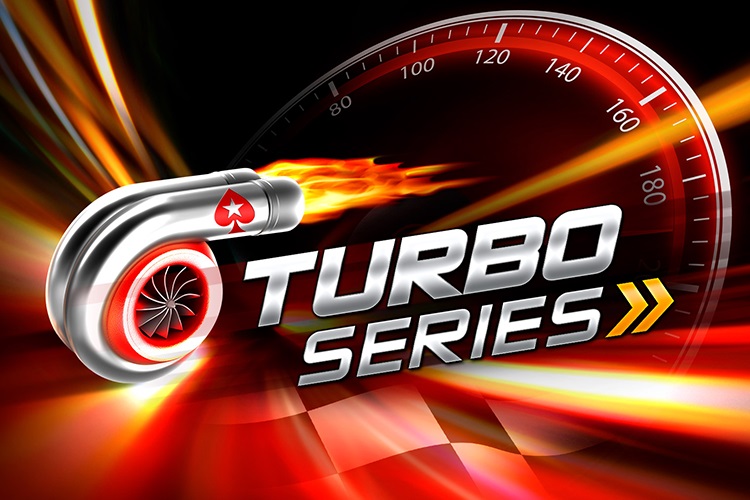 "It happened so fast. I was just focusing on the hands and players but it was exciting and thrilling so it was hard to remain calm. I was pacing around the house for a while trying to make sense of it. The only thing going through my mind was I couldn't believe it. I still can't."
Not even high rollers can resist a "Vamos" (as in the case of Alexandros Kolonias, whose interview you can read by clicking HERE). Or, in Hill's case, total disbelief.
"My partner believed me but was in shock. My parents thought I was kidding, but they are extremely proud."
Hill put his success down to getting the fundamentals right. Things like betting position and bet sizes, and "some big folds seemed to work". But he also picked up some valuable lessons to incorporate into his game as well.
"The main lesson I learned was to only play one table if it's a big tournament like this. Things I'll most remember – picking great spots to go all in and remain calm at all times to pick up as much info from opponents as possible.
"The hardest moment was when it was a full table and having players shove over my raises. It didn't happen much, but I was playing strong hands so it was hard to make a decision to fold or call."
For Hill, who works as a carpenter, the win will pay off the car and a trip with his partner, while the rest will go towards a house.
But it will also come with that extra benefit. One that doesn't have a cash value. You can't even see it. Call it something like super-charged confidence.