Last night under a sprinkling Monte Carlo sky, Maria Konnikova sat with a glass of armagnac and tried to comprehend how the day had unfolded.
"I'm trending on Twitter," she said.
A cleverly-headlined article in Deadspin turned into a viral firestorm, and suddenly people around the world knew what we already knew:
Maria Konnikova is one hell of an interesting person.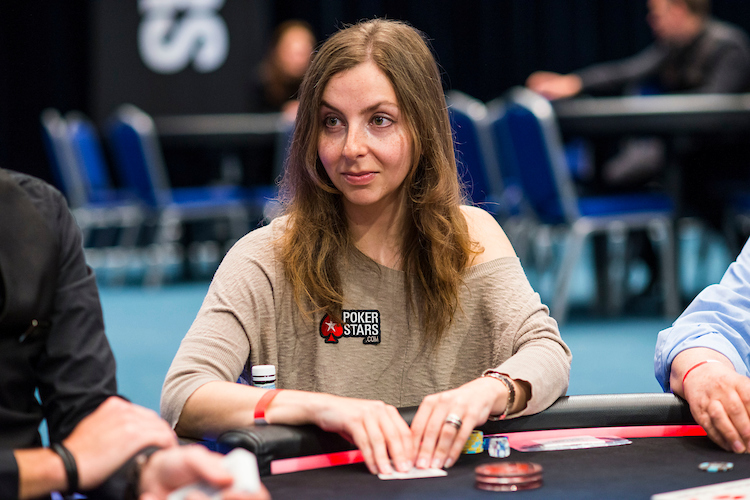 The PCA National Champion won a Platinum Pass to the PokerStars Players No-Limit Hold'em Championship. She'd embedded herself in the world of professional poker months earlier as part of a book project. Now that book had to wait because she was crushing the poker games. It's going to make for a better book.
"It's a living thing, because it's based on the story I'm living right now," she said.
As Konnikova tried to enjoy her drink, her phone wouldn't stop blowing up. Everyone wanted to talk to her: the CBC, NPR, the New York Post, Columbia Journalism Review. The only way she could keep up was to take the interviews in mid-conversation with her nightcap companions, apologizing to the interviewer on the other end of the line for the noise on her side.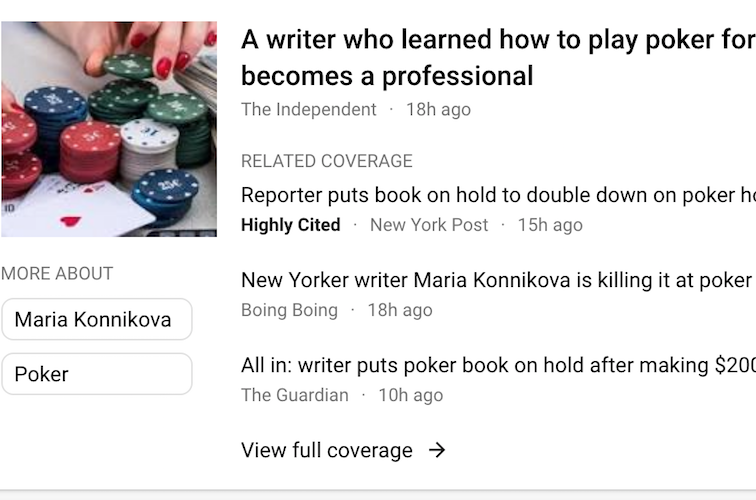 As it happened, we'd had a chat with her earlier in the day before the world woke up to the story of a woman who isn't finished writing her own.
Here's how she's been living since becoming the writing world's most famous poker player.
---
Maria Konnikova is one of more than 300 Platinum Pass winners who will be going to the PokerStars Players No-Limit Hold'em Championship. Want to see more? Meet them all on in our PSPC Platinum Pass Winners index.