How does a chance to learn something from the pros sound? Or failing that, just pure entertainment?
The best of Team PokerStars Online gather today in a Battle Royale-style Turbo Series sit and go. There's money at stake – this is poker after all – but of much greater value are the bragging rights. So often worthless, in this case they're undeniable.
Details were announced last week, but here's a recap.
Watch the PokerStars Turbo Series SNG Invitational HERE
Nine Team Pros will play each other in a special Turbo Series sit and go at 14:00 ET today (7pm UK). Not only will you get to see the game from the perspective of each player (a good way to learn) you'll also have the chance to share in the loot (a good way to earn).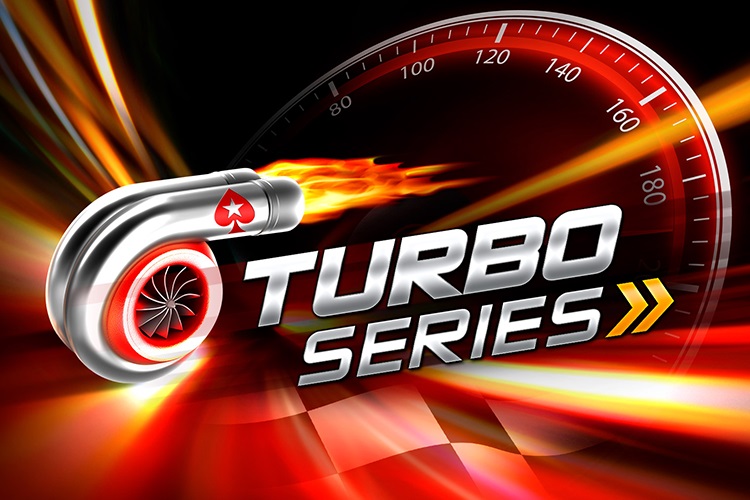 This special invitational event coincides with Turbo Series, which concludes this weekend with the Main Event
Because while bragging rights are all well and good, the real prize will be a $1,000 Turbo Series Main Event ticket, with the winning streamer giving away half of what they win to their Twitch community in a special freeroll.
The event will be shown live, without a delay, with players encouraged to show their cards as often as possible ("for the good of the game"). There's even a $215 bonus ticket for the best bluff and show. All the extra needling, and mockery, will just come naturally.
You can watch it all on the PokerStars Twitch Channel . You can even bet on it, with the latest prices now available on BetStars (Felix and Lex are the early joint favourites).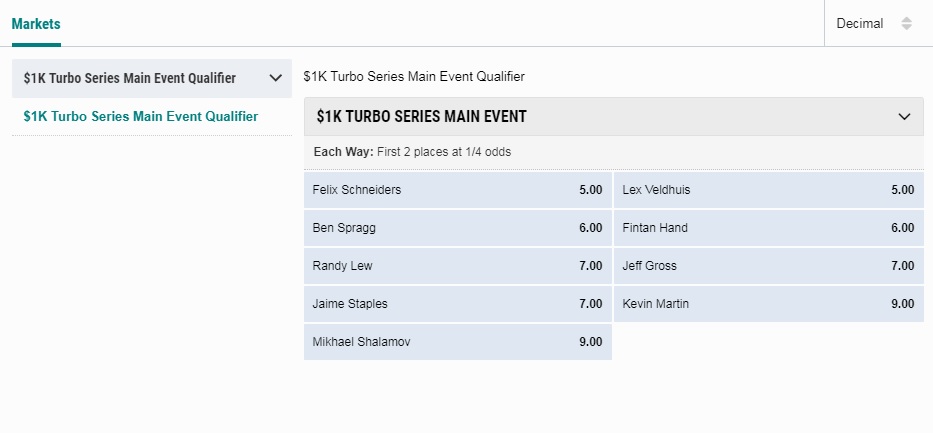 Latest prixes for the Turbo Series SNG Invitational which starts at 14:00 ET (19:00 UK) tonight. Watch Live, without a delay, on the PokerStars Twitch Channel
To help you make your pick we can now confirm the list of players taking part, along with their usernames and links to their personal Twitch channels.
Ben Spragg (@spraggy): https://www.twitch.tv/spraggy
Lex Veldhuis (@RaSZi): https://www.twitch.tv/raszi
Mikhael Shalamov (@innerpsy): http://www.twitch.tv/innerpsycho/
Kevin Martin (@KevinRobMartin): https://www.twitch.tv/kevinmartin987
Felix Schneiders (@xflixx): https://www.twitch.tv/xflixx
Randy Lew (@nanonoko): http://www.twitch.tv/nanonoko
Jaime Staples (@jaimestaples): http://www.twitch.tv/pokerstaples
Jeff Gross (@JeffGrossPoker): https://www.twitch.tv/jeffgrosspoker
So make your pick, bookmark that link, and be ready to tune it at 14:00 ET (19:00 UK).
Note: An earlier version of this post listed Fintan Hand among the players. He subsequently had to pull out.