From sharks to donkeys, fish to beasts, there are lots of animal terms in the poker world. But what about the GOAT?
Greatest. Of. All. Time.
Trying to discuss who the greatest poker player of all time is can be a futile and ultimately fruitless endeavour. Sure, there are some names that will always be thrown out there: Ivey, Negreanu, Brunson, Seidel, Moorman, Sauce, Ben86, Isildur1, and OtB_RedBaron are just a few. But can there ever really be a GOAT in poker? After all, each of those players excelled, but in different areas of the game.
Instead, it might be better to split the discussion into categories. Online tournaments? Chris 'moorman1' Moorman would certainly be in that GOAT discussion. Heads-up NLHE? The pros will tell you that OtB_RedBaron is a likely candidate. Raw talent? Phil Ivey and Viktor 'Isildur1' Blom come to mind.
So, with the 2018 World Championship of Online Poker starting on September 2nd, we thought we'd take a focused look at the GOATS of the WCOOP.
Here's a look at five of the greatest players in WCOOP history. Stay tuned for part two tomorrow.
---
Dan 'djk123' Kelly
WCOOP titles: 5
As the only player in the 16-year history of the WCOOP with five bracelets to his name, it's only right that we kick things off with Dan 'djk123' Kelly.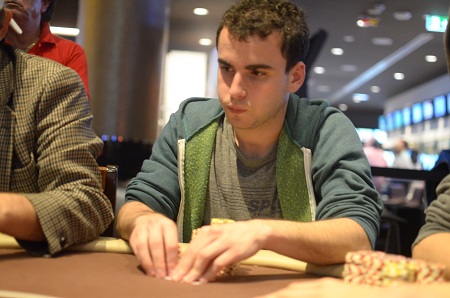 Dan Kelly
Originally from Potomac, Maryland, Kelly burst onto the WCOOP scene in 2009 when he racked up 11 cashes and two titles: one in the $215 Razz event, earning $53,410.01, and the other in the $10,300 H.O.R.S.E. event, earning $252,350.
Incredibly, Kelly wrapped the series by final tabling the $5,200 Main Event, finishing fourth for $643,200. For his amazing performance that year, he was given the Player of the Year award.
Kelly's third WCOOP title would come two years later in 2011, when he took down the $109 8-Game for $23,529. A record fourth WCOOP title came in 2012, with a win in the $215 No-Limit Hold'em w/Rebuys for $138,355.
When the 2016 WCOOP was done and dusted, Kelly would have a fifth title. His win in the $700 NL Hold'em 4-Max for $88,102.30 made him officially the most successful player in WCOOP history in terms of bracelets won.
Could someone catch Kelly this year? It's certainly possible. But for now, Kelly is the man.
---
Shaun 'shaundeeb' Deeb
WCOOP titles: 4
One of the true original online grinders, Shaun 'shaundeeb' Deeb made a name for himself multi-tabling MTTs at a volume that hadn't been seen before.
His first of four WCOOP titles came a decade ago, when he took down a $320+R PL Omaha event in 2008 for $144,113. Deeb followed that up in 2010 when he won a $1,050 No Limit Hold'em for his second bracelet and $243,610.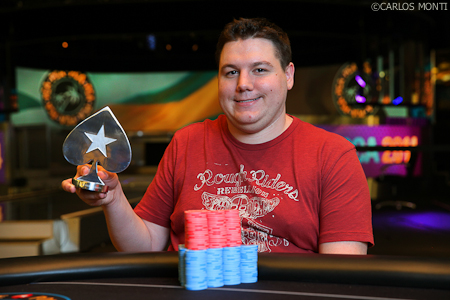 Shaun Deeb
Black Friday then struck the poker world in 2011, forcing US players to relocate in order to keep playing. Deeb made his way to Mexico, and in 2012 was back in full force, winning four SCOOP titles in one year (yep, four).
His WCOOP winning form returned in 2015 with a win in a $215 No Limit Hold'em event for $68,000, and he'd win his fourth bracelet the following year, taking down the $1,050 NL 5-Card Draw Championship for $22,185.60.
We spoke with Deeb about his WCOOP success over the years, so stay tuned for that interview on Wednesday.
---
Denis 'aDrENalin710' Strebkov
WCOOP titles: 4
The only other player to match Deeb's four WCOOP bracelets is Denis 'aDrENalin710' Strebkov. The Russian has claimed all of his titles within the last four years, making him the WCOOP's most successful player (in terms of bracelets) of recent times.
His first win came in 2014 in a $530 FL Omaha H/L event, where Strebkov banked $30,151.71. He was back in the winner's circle in 2015 after victory in the $215 NL Omaha Hi/Lo [6-Max] for $28,680.74.
2016 would prove to be Stebkov's year, with two titles won in just a week. The first – $1,050 PL Omaha Hi/Lo Championship [8-Max] – added $63,780.33 to his bankroll, and eight days later he took down the $320 HORSE for another $17,848.89.
Clearly an Omaha and mixed game specialist, if Strebkov can win another title this year he'll join Dan Kelly at the top.
---
Anders 'Donald' Berg
WCOOP titles: 3
If you've been following the online poker world for just a couple of years, you might not be aware of Anders 'Donald' Berg. However, if you go back a while, you'll know this guy was a crusher.
Whether it was winning four tournaments in one Sunday on PokerStars (out of five major final tables), or winning three WCOOP titles, Berg was a name you'd rarely not see in the headlines.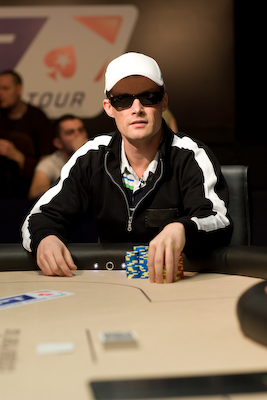 Anders Berg
His first WCOOP win came in 2007 when he claimed victory in a $215 2-7 Triple Draw event for $32,450. His second would arrive in 2010, with a win in the $320 Fixed-Limit Triple Draw 2-7 for $25,890.30.
Berg's third title was from the 2011 WCOOP, when he won the $215 Pot Limit Omaha [6-max] for $61,488.00. We haven't seen much from Berg of late, but to this day he's still one of only eight players with three or more WCOOP titles.
---
Andrey 'Kroko-dill' Zaichenko
WCOOP titles: 3
Like Kelly and Deeb, Andrey Zaichenko has had tons of success on the live poker felt; from taking down a $10K EPT High Roller for $600K in 2014, to winning his first WSOP bracelet in 2016.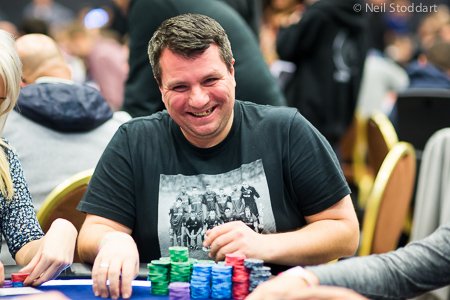 Andrey Zaichenko
But Zaichenko has also proved himself a WCOOP beast, playing under the screen name Kroko-dill. His first title came in 2010 with a win in the $215 Pot Limit Omaha H/L [1 Rebuy/1 Add-on, 6-max] for $63,080.14.
His next would come six years later, with a 2016 victory in the $1,050 FL Omaha Hi/Lo Championship [8-Max] for $44,499.92. He followed that up the next year with another fixed-limit omaha victory ($1,050 FLO8 [8-Max]) for $36,700.23. Zaichenko also has several near-misses, with at least eight big WCOOP final tables at which he didn't win.
---
Come back to PokerStars Blog tomorrow for part 2 of The greatest players in WCOOP history. We'll also have an interview with Shaun Deeb coming on Wednesday.

---
Want to play the 2018 WCOOP? Opening a PokerStars account is easy. Click here to get an account in minutes.
---