There's so much going on in Las Vegas and the Poker Twitter world that some things can slip through the cracks. But not this.
---
A brief history
In many ways, their careers have paralleled each other.
Daniel Negreanu, born July 26 1974, began playing poker after discovering the game in the backrooms of the pool and snooker halls that he'd frequent as a teenager. It didn't take long for Kid Poker to make a name for himself in local cash games.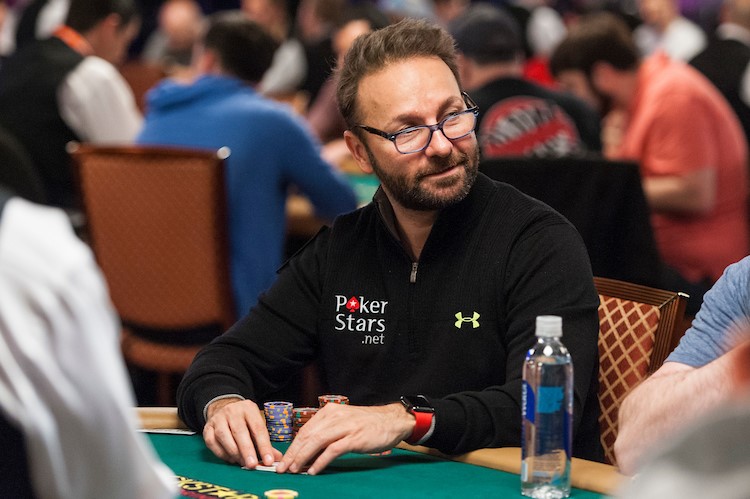 Negreanu at the 2018 WSOP
Phil Galfond, born January 16 1985, also discovered poker through other games. A keen video gamer, Galfond began to dabble in online poker for fun whilst at college. It soon became his 'college job', and one that he absolutely loved. "Poker was like a video game, an awesome video game, and I was focused on building my bankroll, my ROI, and the stakes that I could beat," he wrote in an excellent blog post.
By the early 2000s, Negreanu was already establishing himself as one of the greats. Coming up with a young crew that included Phil Ivey, John Juanda, and Allen Cunningham, Negreanu became a regular in the highest stakes cash games and won his first WSOP bracelet in 1998. In 2004 he picked up his third, as well as two WPT titles for a combined $3 million. Negreanu inspired a generation, and the rest, as they say, is history.
By the late 2000s, Galfond's reputation as one of the most feared online cash game players was making him a legend, too. His crew included phenoms like Tom Dwan, David Benefield, and Andrew Robl, and he soon made waves on the live felt, winning his first bracelet in 2008. He became the 'go to' guy for PLO strategy, with his videos and range strategies helping countless players improve their games.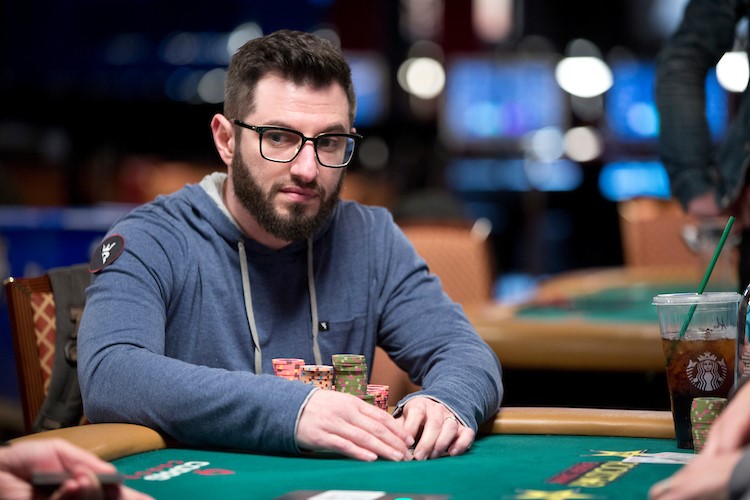 Galfond grinding this summer
Now here we are in 2018. Negreanu is the people's champ, the all-time leading money winner, and the face of PokerStars. Galfond is the pro's pro, the owner of one of the leading training sites, and remains one of the most important voices in the poker world.
Mutual respect
Earlier this week, Daniel Negreanu put out a tweet highlighting some of the people he felt the game of poker was lucky to have.
It was no surprise to see Galfond's name on that list. But what was perhaps surprising was Galfond's response:
Galfond wrote a heartfelt letter to Negreanu, and we urge you to read it.
Phil's letter
"Perhaps it's the timing, coming off a bracelet win and receiving so much love from fans and friends, but I got very sentimental reading this.
"It's not just because of the flattering words or because I'm listed in such great company. It's that while reading this message, I had a flashback to the first live tournament I played when I turned 21.
Right after my birthday, a couple of friends and I went to Tunica, Mississippi, where I played in a $10k WSOP Circuit event. I was a $100-$200 SNG semi-pro at the time, so $10k was a very big buy-in for me, but it had always [been] my dream to compete on the big stage.
"I went deep in the event (ended-up min-cashing) and for two long stretches, ended up at a table with one of my poker idols, Daniel Negreanu. I was seated directly next to him at the first table.
"Being naturally shy, I didn't dare say anything to the superstar I'd watched for countless hours on ESPN and who kept guessing his opponent's exact hands (but calling anyway 🙂 ) on episode after episode of High Stakes Poker.
So, I kept quiet, which lasted about 30 seconds before Daniel welcomed me to the table, asked me my name, where I was from, and a bunch of other questions that I couldn't even remember right after I'd answered them.
"It was surreal. He talked to me like we were the same – just two guys playing a poker tournament. I imemdiately felt comfortable, and I had a great time playing that tournament.
"While you already do as much for poker as anyone through TV and all the other wide-reaching media, Daniel, nobody comes remotely close to how much you do for the game manually – one day, one table, and one player at a time.
"I've been playing high-stakes poker for a while now. It's easy to take the world I live in for granted.
"Reading this and experiencing that flashback to the beginning of my career made it occur to me that I'm living more or less my exact dream from all those years ago.
"I don't think about it often, but it's so f'ing cool to regularly play with a guy I've looked up to for so long, to read something like this, and to feel like the peer he treated me as from the moment I met him.
Thanks, Daniel."
---
Congratulations to Phil Galfond, who won his third WSOP bracelet this year.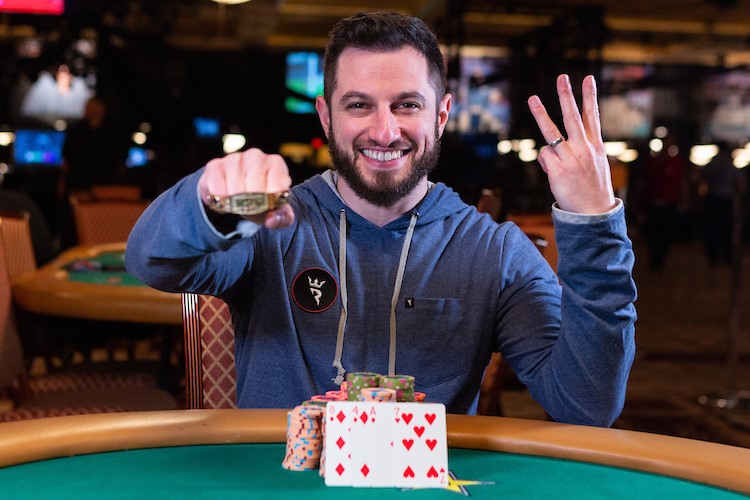 Cheers, Phil
---
WSOP photos by PokerPhotoArchive.com.