Marcelo Horta is a Brasill Series of Poker veteran. He's been on the circuit for a decade. He's also a local grinder, one of Brasilia's well-known tourney players. On Tuesday, he made sure the BSOP title stayed in his hometown. Navigating through a field of 1,136 entries, Horta took on BSOP veterans and hometown heroes to win a Platinum Pass. That pass is worth a $25,000 entry to the PokerStars Players No-Limit Hold'em Championship in January.
"I've played BSOP since 2008. I've made two final tables on the circuit in São Paulo (2008) and Porto Alegre (2010). It's an indescribable emotion," Horta said.
Despite being a circuit regular, the 37-year-old is no pro. He plays cards for fun. Now he gets to play a big one.
"It's always been a dream for me, I've been around a few times, and today everything worked out, I ended up getting the title," he said.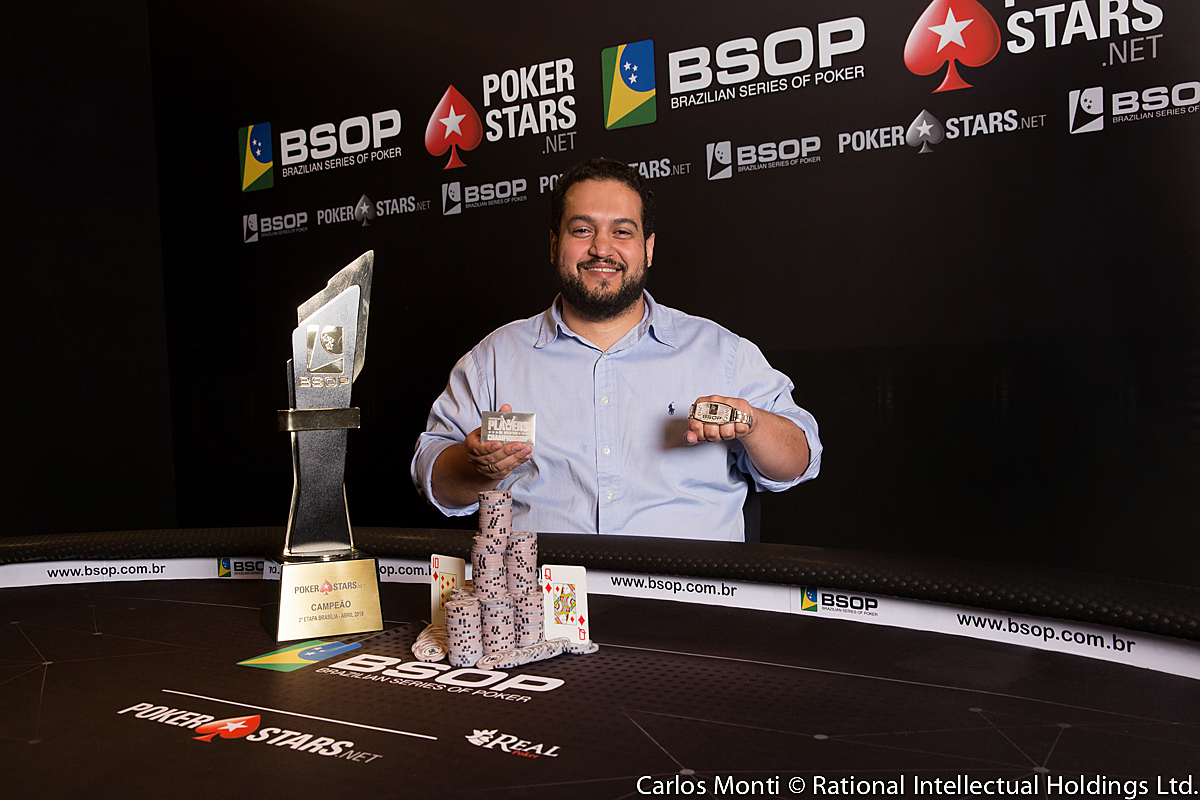 Still elated from his BSOP win, he now is faced with the possibility of playing a much bigger event. It's a heady experience for a guy who as of Monday had never been the last man at the table.
"I've never won a live tournament. This is my first," he said. "It's a very big emotion, even bigger winning here at home. Winning this tournament is something very striking."
Congratulations to Marcelo Horta, the 104th champion in the history of the Brazilian Series Of Poker and now the seventh Brazilian with guaranteed participation in the massive PokerStars Players Championship at the Bahamas in January 2019.
"I've been getting good results in live poker so I have good expectations for the PSPC," he said.