Paul Tedeschi, a smiling French pro who made Day 2 of the EPT Monte Carlo Main Event, had no idea he would be the star of the day when he walked into the tournament room at noon. He had no idea that by 12:30 he would have a three-part run of good luck, a crowd of screaming fans, and a Platinum Pass to the PokerStars Players No-Limit Hold'em Championship. But he did, because, as anyone who watches PokerStars Live knows…it's always coming seven.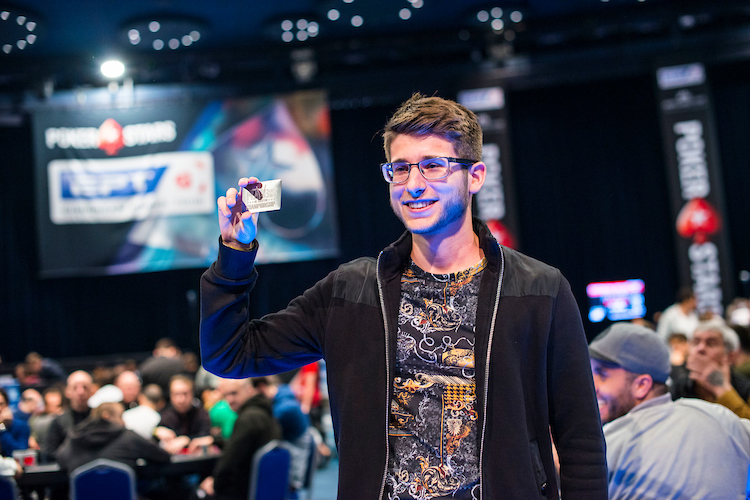 We've got a full video of how it played out below, but before we get there, you should know how this story ramped up. The drama, intrigue, and tragedy were almost Shakespearean (although, no one died to the best of our knowledge).
So the first thing you do is get a field of players that looks something like this: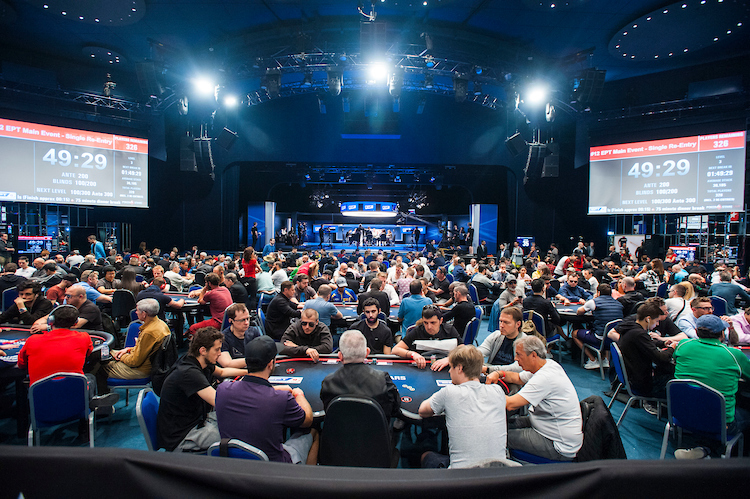 Then you take all the people who are sitting there and tell them they all get a chance to win a Platinum Pass. You deal them all a hand for a flip against their table mates, and then send each winner off to one of four tables around the room.
There you have all kinds of people who are very excited to be so lucky. Today, those people included Andre Akkari and Celina Lin. Celina had fiancee Randy Lew on her rail. Lew had just endure his fourth chance to win a Platinum Pass slip through his hands.
So, you have all of those people flip again. Lin's table had a bit of a moment. Their first run-out. Chop pot, for everyone! (They did it again, of course).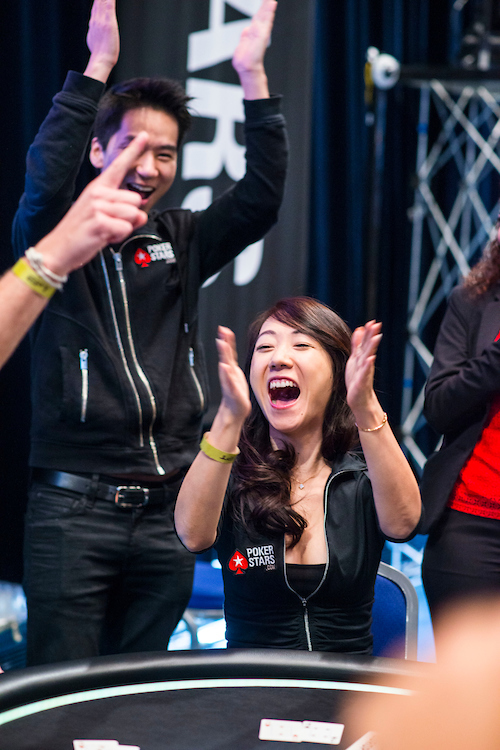 And then you take the four remaining people and put them up against each other. That's where you get Tedeschi and friends looking at a board with an ace and two sevens on it.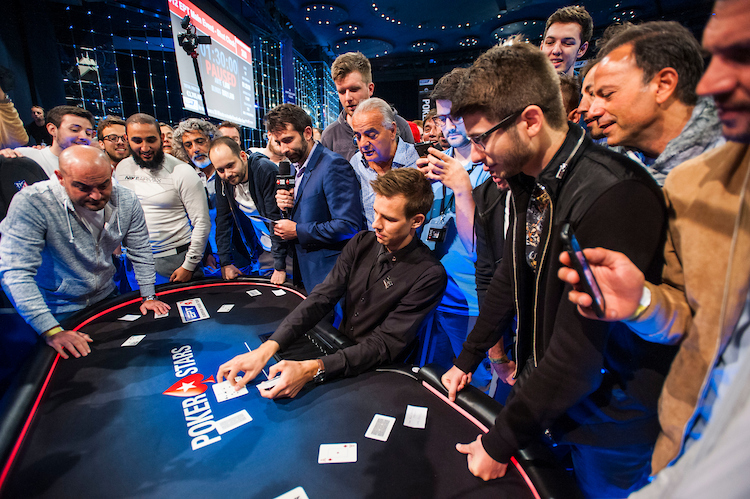 Tedeschi turned up an ace…and then…what's it always coming?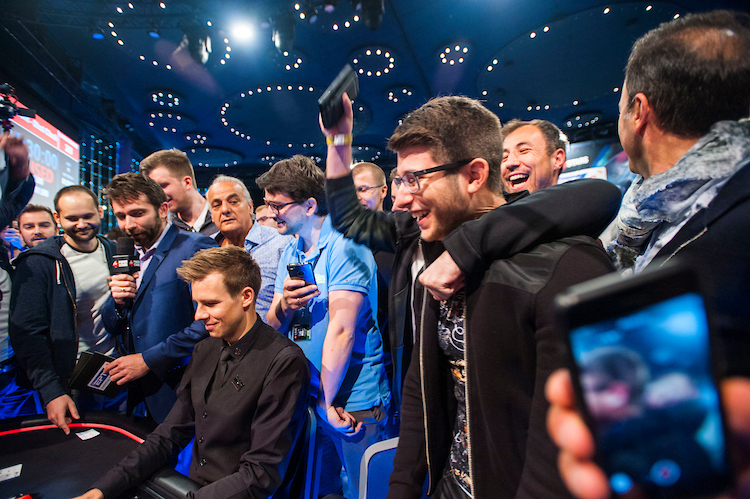 Want to hear what it sounded like?
Here's a video of the big moment.
Photos: Joe Giron/Poker Photo Archive
---
Paul Tedeschi is one of more than 300 Platinum Pass winners who will be going to the PokerStars Players No-Limit Hold'em Championship. Want to see more? Meet them all on in our PSPC Platinum Pass Winners index.