The PokerStars Turbo Series is almost here, the poker series that can legitimately call itself the fastest game in town.
If you're not already up to speed, so to speak, it all starts this Sunday 18 February with 74 events through to 4 March, with $15 million in guaranteed prize pools. Up first is the $109 NLHE, with $500,000 already in the prize pool. That's followed by two more events, including the $530 Sunday SuperSonic, on opening day alone.
As part of the prologue to the Turbo Series we asked a selection of our Team Pros exactly what they look forward to in a Turbo Series, and what they like best. Then tomorrow we'll present their tips for players taking part in their first Turbo Series, advice that will suit not only the newbie, but experienced players as well.
But first, the thoughts of Team Pro on their plans for the Series, and what they like best about this unique variant of the game.
Here's what they had to say.
Adrienne Rowsome (@Talonchick)
"The events I plan to play are going to be a combination of the mixed game events and the No Limit Hold'em. It is going to be an exciting time because for the events from the 20th to the 22nd, I will be playing (and streaming…if the internet lords allow it) from a local mountain/ski resort where we have rented a ski in/ski out chalet!
"Turbo events are my favourite because they allow you the opportunity to play some really great tournaments, with large player fields (also known as huge prize pools) without giving up your entire day. In my experience, turbo tournaments are exciting to broadcast on stream because they are fast paced and you play a wider range of hands so there is always something to talk about!
"After a success in a turbo or hyper turbo tournament, I enjoy looking back at my hourly rate…it can be astronomical! My biggest tournament cash came in 2015 in the $215 SuperSonic where I came 2nd for over $38,000. If I remember correctly, the tournament took under three hours.
"It came on a great day. It was the first day my eldest son (now 3) napped by himself for an extended period of time. With the extra adult time, I had the opportunity to jump into that SuperSonic and the rest is history! If only my hourly rate was as good for all of his naps!"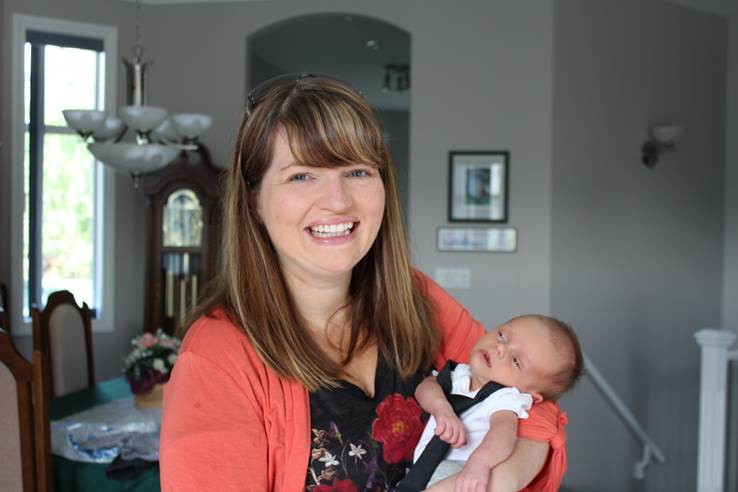 Felix Schneiders (@xflixx)
"I will try to play and stream at least one event per day! The lower buy-in tournaments fit perfectly into my current #100KGrind schedule while giving both me and my community a better chance at huge prizemoney and a real championship title. I'm looking forward to make this series an awesome community experience for my viewers on Twitch!
"The fast structure allows me to maintain a higher focus and better performance throughout my streams. There will be enough time to prepare, review, take breaks, get good food and enough rest between tournaments. I'm sure viewers on Twitch will have a much better entertainment experience because they will be able to fit streams and tourneys to play along into their schedules too!"
Fatima Moreira de Melo (@Fatimademelo)(
"I'll definitely be playing some of the $215 and $530 8 max NL Hold'em events, but the 109 Zoom is a fun one too. And because I wanna have a chance on winning the Platinum pass, I'll try to play the $55 and $1,050 main event (if I'm not in the US by then). If I can't play the mains, I just have to win my pass through the all-in shootout that all Turbo Event Series players get to be a part of…
"I love the efficiency of turbo events. You can win big in a relatively short amount of time! Turbo also evens out the field, so players of any level can join in and have a bigger chance to win."
Lex Veldhuis (@RaSZi)
"I plan to play mostly the NLHE and the PLO events. They are my main games right now. The nice thing about the turbo series is that everything is pretty affordable, so I'm definitely branching out and re-visit some of the other games.
"Turbo events are so interesting cause they get exciting fast. Especially as a streamer that's a great benefit because people love seeing deep runs. For these deep runs they don't have to watch for 8-9 hours, they can see the start to finish much more often."
Kevin Martin (@KevinRobMartin)
"Turbo events are fun because of the fast-paced nature and gamble that they involve. Even though stacks are still short there is so much skill involved."
Jeff Gross (@JeffGrossPoker)
"My plans are to play as much of the Turbo Series as possible! I will Be streaming almost the entirety of the Turbo Series on my twitch channel (JeffGrossPoker.tv). I will miss Feb 23 to 27 but other than that I will be on playing and streaming!
"What I like most about the Turbo events are they go quickly! You get to get to the point and go for it. I love to play and have deep structure tournaments but it gives you some extra work on your short stack play & also allows you to reach your goal faster!!"
Jaime Staples (@jaimestaples)
"I will be playing the 28th until the 4th of the Turbo Series. I have a trip planned to recharge a bit during the first half but I'll make sure to get a bit of study in on the road and get ready for main event weekend! I will play most events under $1,050 dollars.
"I love how Turbo events advance to the exciting part of poker tournaments really quickly. You get into the money right away and start battling for lots of money! That's fun."
Chris Moneymaker (@CMONEYMAKER)
"Turbo events are great for several reasons. One, they do not last all day; and two, they teach you how to play with shorter stacks which inevitably you will be in a tournament."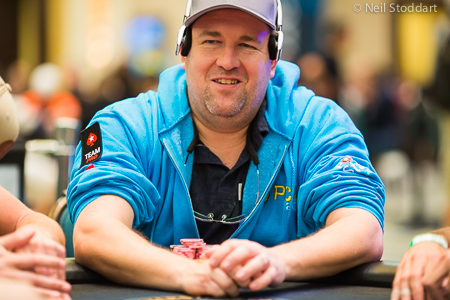 Ben Spragg (@spraggy)
"I plan on playing as much Turbo Series as I can, likely on six days / week as normal.
"Best thing about turbo events is, of course, the speed! Sometimes during a session, you don't want to play for ten hours until conclusion so it's nice to have some HUGE guaranteed events where you can go from zero to hero in a lot less time. A quicker road to riches if you will!"
Jen Shahade (@JenSHahade)
"I love Turbo events so much and often plan my poker schedules around them. I'm a Mom, and also have a lot of writing, art and chess related projects in the works- I also like eating healthy and working out, and Turbo structures simply fit my lifestyle better because I can still balance my other activities around them.
"I've also always been very good at focusing hard for short to medium sprints of time (an average chess game lasts four to six hours), but not always as good at marathon like activities that last all day. In a turbo, you can really hyper-focus for all of it. I also like that if you happen to bubble a turbo, you haven't invested as many hours, so it may not sting as much as normal."
Celina Lin (@CelinaLin)
"I love the supersonics! With its hyper turbo structure and large guaranteed prize pool, it gives you the chance at big money but only takes a few hours to play. So, I will definitely be looking to enter those!
"The speed of turbo events is great for people who do not want to commit the entire day to a particular event. It's like a Band-Aid, if you bust, it happens fast!"