Over 300 Platinum Passes will be awarded over the course of 2018 and APPT Korea was allowed in on the promotion with four up for grabs during this festival. Three have (or will) be awarded the old fashioned way with tournament wins, but the other one was awarded before Day 2 of the Main Event in a very fun fashion.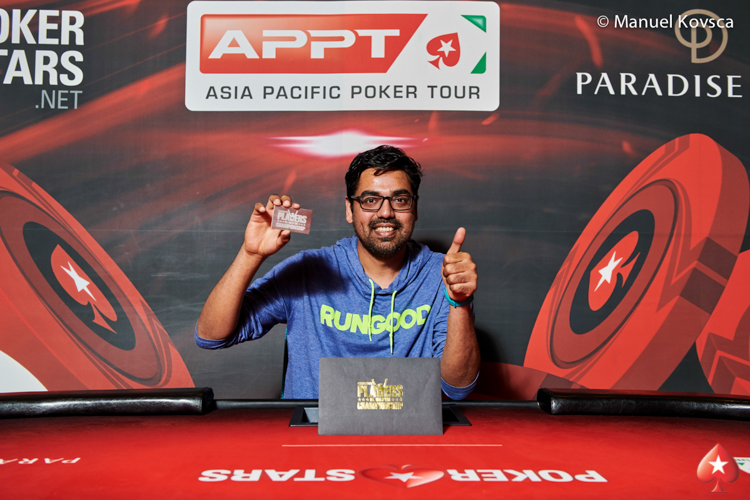 Sumit Sapra flips well
Flipout tournaments are all luck based but have proven to be extremely popular in Asia these past few years, so it was fitting that one Platinum Pass would be awarded that way. All 143 players who made Day 2 were automatically entered and it took three rounds to find a winner.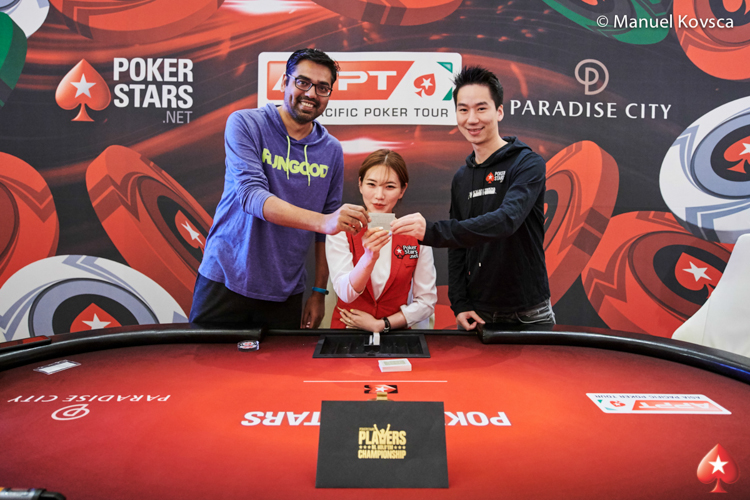 Platinum Pass winner Sapra (left) and Randy Lew
Pokerstars Team Pro Online's Randy Lew won his first flip out and made quads on his second round flipout table but was unable to come from behind to win in the third heads-up flipout versus Sumit Sapra.
Checkout the video below for the story of the flipout tournament and an interview with the latest player (India's Sapra) to win their way to the PokerStars Players Championship (PSPC) that will lead into the 2019 PCA next January.
Sumit Sapra is one of more than 300 Platinum Pass winners who will be going to the PokerStars Players No-Limit Hold'em Championship. Want to see more? Meet them all on in our PSPC Platinum Pass Winners index.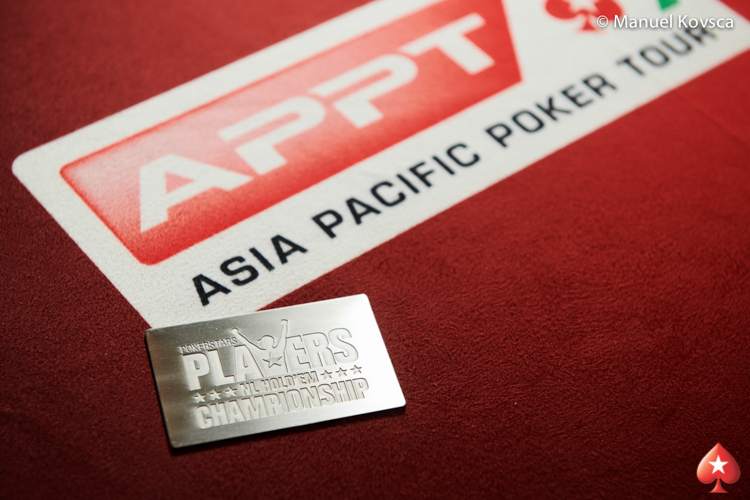 Platinum Pass
Who are the Platinum Pass winners? | Platinum Pass winners index
PSPC News | FAQ | Where and When to Win a Platinum Pass