It's come to this. The final week of the Spin & goal contest that could send you to the PokerStars Players No Limit Hold'em Championship in the Bahamas next January, with a Platinum Pass in your back pocket.
Entering is simple. Winning, well that's slightly more complex, as we'll explain.
If you've been following over the past few weeks you'll know the format, but here's a reminder.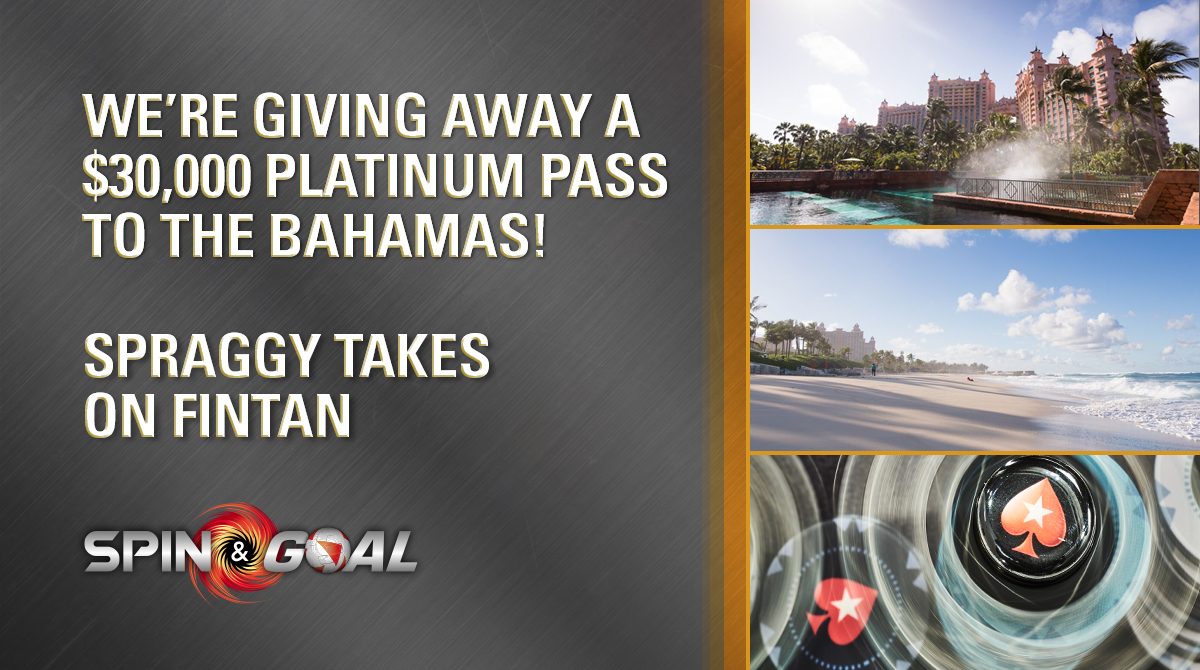 Each week a Team Pro places their forehead on a pole stuck into the sand, spins around eight times, and then takes five penalty kicks against a fellow team pro.
(Not FIFA sanctioned)
What you have to do is guess how many the now dizzy Team Pro will score.
Once each Team Pro stops spinning anything can happen, or nothing (Randy Lew will fill you in).
But if you guess correctly – between zero and five – you'll win your way into a free roll. The prize being that Platinum Pass.
This week it's Fintan hand's turn, with his pal Ben Spragg between the posts. Fintan will be trying to better Spraggy's effort last week, which you can see here.
Nothing but bagels so far! Did @spraggy snap the streak and finally provide us with a goal?
Watch ⬇️ to find out and then head to https://t.co/qQwPssOVx6 to see if you bagged a #SpinAndGoal ticket and a free shot at $1m! https://t.co/r2KCwtu9yI pic.twitter.com/ma8YYZlDwM

— PokerStars (@PokerStars) July 6, 2018
Yep, it's not one for football purists.
Anyway, all you have to do is Tweet your guess of between zero and five to @PokerStars using the hashtag #SpinAndGoal, being sure to include your User ID.
You have until 23:59 ET this Thursday to enter. Here's this week's video:
Forget Sunday… THIS is the real final Can @EasyWithAces defeat his friend-turned-foe? Tell us his score for a final shot at playing a #PlatinumPass Freeroll. Plus 50 entries get a $5 #SpinAndGoal ticket. Info: https://t.co/aPeWkjII47 T&Cs: https://t.co/cAFvjzzqPT ⚽ pic.twitter.com/qserUlhIgR

— PokerStars (@PokerStars) July 10, 2018
Get the answer this Friday. In the meantime, good luck!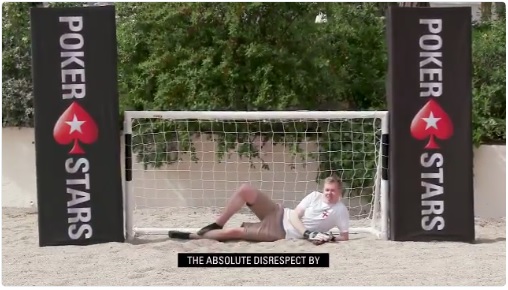 How many goals will Fintan Hand score against good friend/arch rival Ben Spragg?