This is a story of a Russian poker player by the name of 24hourATM, who one day played a Spin & Go for $100, thinking it a regular game, until he noticed something out of the ordinary – a prize pool of $1.2 million.
Minutes later, the same player became a millionaire. Here, the 31-year-old talks about that experience.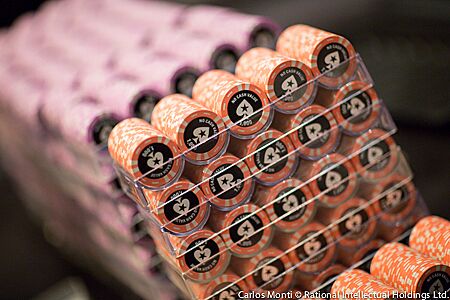 What did you think when the prize pool increased to $1,200,000?
I was shocked! I never even imagined that I would "catch" such a jackpot. But that day I ate porridge for breakfast. Maybe this is the whole point!
Tell us how the tournament played out for you
The tournament ended very quickly, there were almost no difficult situations. Everything was decided pre-flop.
Did you have any particular strategy?
I worried more and more with each new hand. Probably, if the tournament lasted a little longer time, I would definitely go crazy! But, to my happiness, the tournament very quickly ended, so I didn't have any time to be nervous or try to think about using tactics.
Would you have been upset had you not won the million, with $100,000 already in your pocket?
I think no. I believe that I played correctly in the key hands. And 1000 buy-ins in case of defeat (if this word is appropriate) – I think this was also a huge amount of luck.
How do you plan to spend the money?
I don't even know, do I have to spend money? I think I'll spend part of the prize on tournaments with higher limits.
What's the first that you've did after the victory?
At first I drank 150 grams of whisky, and after I drank up all bottle by the evening. I didn't get drunk!