From March 21-26, 2019, the Brazil Series of Poker (BSOP) returns to São Paulo for what is certain to be a simply enormous live tournament festival. This is the event that draws the biggest fields outside of the World Series of Poker (WSOP) and pays some of the biggest prizes in the region. The Brazil poker boom shows no signs of slowing, and a spring trip down to São Paulo would be a smart move for any tournament poker player.
---
Of course, away from the BSOP tables, visitors to São Paulo will also immediately be dazzled by a city that throbs with activity 24 hours a day. This is the most populous city in the Americas — around 50 percent more people live here than in New York City — and fully discovering São Paulo takes a lifetime rather than the few days usually afforded most out-of-towners.
Nevertheless, you can quickly get your bearings in São Paulo with reference to a few landmarks, and a tiny bit of local knowledge. Here are a few pointers to help you make the most out of a trip to Brazil.
WHERE AM I?
The BSOP tournament takes place in the Sheraton São Paulo WTC Hotel, which is in the very heart of the city's Berrini business district. That means streets lined with thousands of office workers going about their daily lives amid countless restaurants, coffee shops and bars. It is also close to the Pinheiros River, which runs for around 25 kilometres through the centre of the city, and a short walk to the Berrini stop on São Paulo's metro system, which is on the Green Line 2. From there, the whole city opens up.
Most visitors will quickly want to discover Ibirapuera Park, a vast and beautiful city park amid the urban bustle, which is Latin America's answer to New York's Central Park. It has many kilometres of footpaths wending past lakes, woodland, landscaped gardens and sports fields. Some of the buildings were designed by Brazil's most celebrated architect Oscar Niemeyer, including the striking Ibirapuera Auditorium, a performance space that attracts musicians and artists from across the world. Some of the city's most visited museums are also in or neighbouring the park, including the Museum of Modern Art, the Museum of Contemporary Art, and the Japanese Pavilion. Ayrton Senna Square, a monument dedicated to the Formula 1 racing driver, is also nearby.
---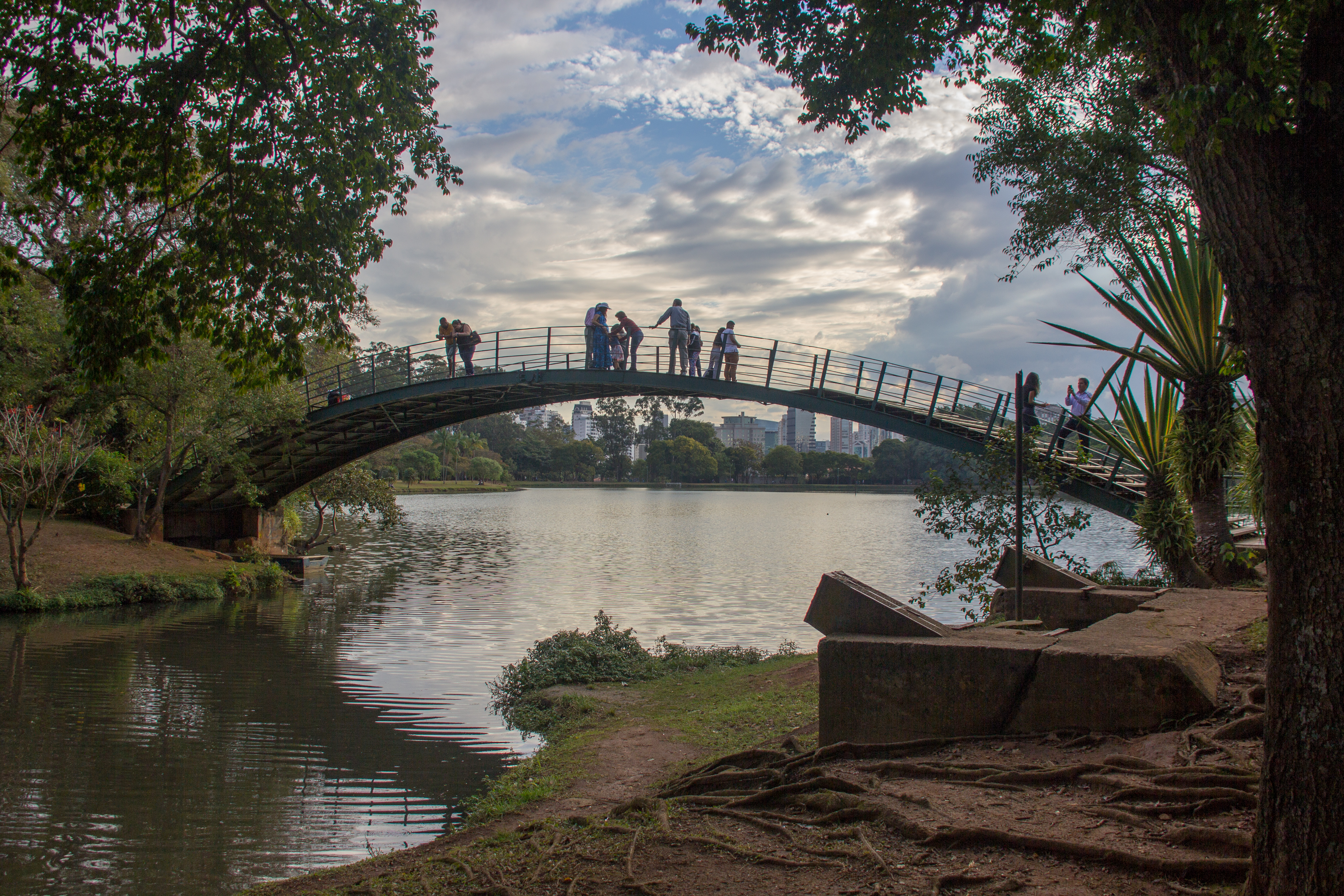 São Paulo's Ibirapuera Park (Photo: Mike Peel www.mikepeel.net)
---
There are close to 200 museums and galleries in São Paulo, which means a day off should never go to waste, come rain or shine.
The city's most important road is Paulista Avenue, which runs for close to 3km and defines what many consider the "centre" of São Paulo. Originally Paulista Avenue was flanked by the mansions of the city's richest merchants, but now it is another vibrant urban thoroughfare with offices and cultural institutions along either side. São Paulo's main Museum of Art (MASP) is halfway down, opposite Trianon Park. On a Sunday, the area beneath the museum becomes a wondrous antiques market selling all manner of curios.
Also check out the brilliant Football Museum in Charles Miller Plaza, a short walk from Paulista Avenue's northernmost end. If you thought you liked sport, wait until you see how the Brazilians regard football (soccer). This museum pays homage to the game that is treated as a religion in these parts.
---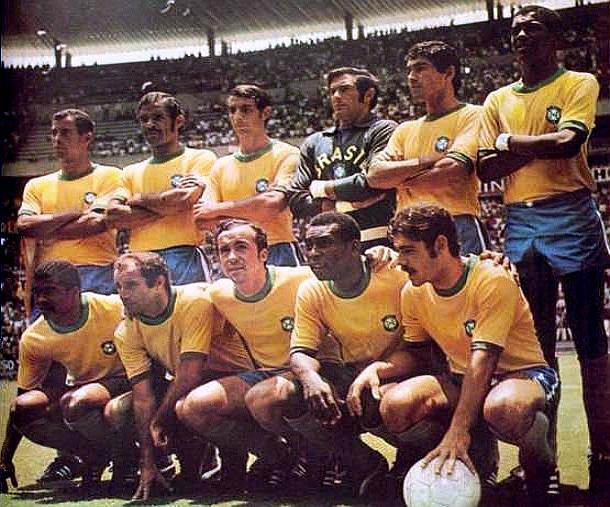 Football is a religion in Brazil (Picture: Public domain)
---
While we're on the subject of football, a number of professional teams have their home in São Paulo including Corinthians, Palmeiras and São Paulo, all of which currently play in the top flight Série A. The season runs from April to December, so while you won't be able to catch any matches if you're in town for the BSOP, bear it in mind for your inevitable return trip.
If you want to get the best literal overview of São Paulo, head to the top of the Edifício Itália, which is a 46-story skyscraper and has panoramic views over the city. It is in the historic centre of São Paulo, close to where the city began life as a tiny village in the 16th century. Though the Metropolitan Cathedral here is a modern construction, the area has been the spiritual focus of the city for more than 400 years.
I'M HUNGRY, FEED ME
São Paulo is a foodies' paradise, with high-end restaurants and street vendors alike serving their own twists on local specialities. Like all great metropolises, various immigrant communities have long made their home in São Paulo, and the influences of countless cuisines is never more evident than on the city's menus.
Arguably the most revered of all local snacks are "pastel de feira" — a kind of fried dough pocket, like an empanada, stuffed with whatever takes the maker's fancy and served from breakfast through late night. They originally owe their presence in Brazil to immigrants from Asia, but they now feel as Brazilian as Pele, particularly when served with zesty "vinagrete" and washed down with sugarcane juice.
You also have to try some "coxinha", which take bar snacks to a new level. The name translates as "little chicken thigh", a reference to their triangular shape (also sometimes described as like a raindrop). These comprise shredded chicken mixed with punchy spices and deep-fried. Wash them down with cold beer.
---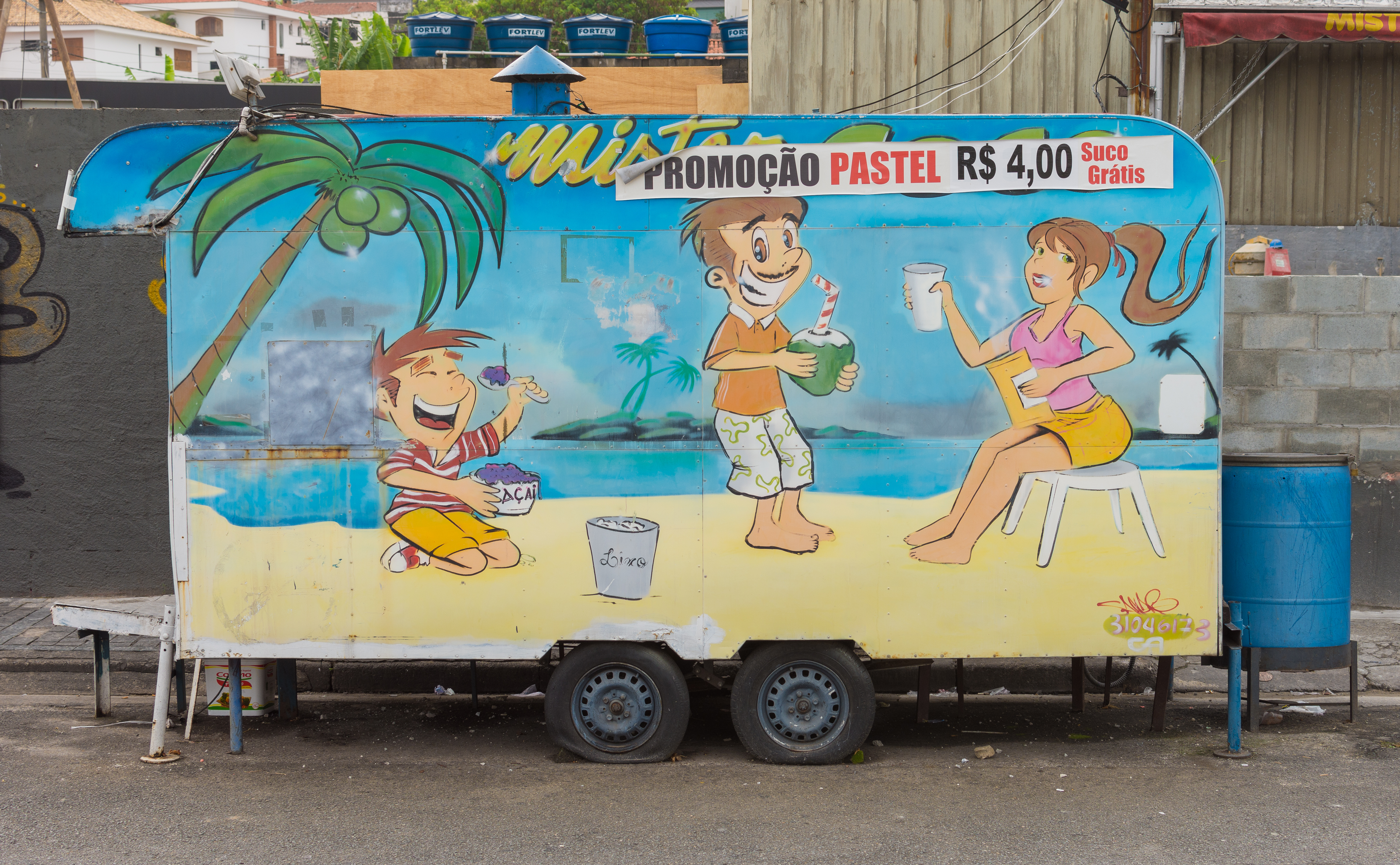 Exceptional food is available across the city
---
If you're still playing, and need something highly nutritional to focus mind and body, find yourself somewhere selling açaí na tigela, which ticks every single box for a health-conscious professional. This is a nutrition, protein, vitamin-packed smoothie-style concoction, which combines the local super-food açai with any number of fruits and natural sugars.
By and large, you can't go wrong by heading to one of the city's "padocas", or bakeries, which serve light snacks and full meals (as well as booze) often 24 hours a day. For some heavier and more meaty fare, look for a "churrascaria", which is an all-you-can eat steakhouse characterised by huge portions of meat served on skewers. There's a dense concentration of restaurants in the Pinheiros district of the city.
FIND ME SOMEWHERE TO STAY
The obvious place to stay for the BSOP is in the tournament venue itself: the Sheraton São Paulo WTC. It's a four-star business hotel and has all the amenities that come with the territory.
This being the business district, there's also a Hilton, a Wyndham and the Estanplaza nearby. None are more than a 10-minute walk from the venue, and there's a Novotel, a Grand Hyatt and a Park Inn only a little further.
Looking further afield, the Hotel Unique is exactly that: an architectural marvel close to Ibirapuera Park, which was named as the best hotel in Latin America by readers of Conde Nast Traveler. Similarly, if you win the tournament you might want to treat yourself to a couple of nights in the wonderful and expensive Hotel Fasano, which combines 1930s elegance with all the most modern functionality.
There are countless far cheaper hotels and hostels across the city, though you'll need to make sure you figure out decent transport options to and from the tournament venue. If you really want to do all this on a shoestring budget, there are a network of cycling trails across São Paulo, and plenty of places to rent bikes, so why not give that unconventional approach some thought?
***
All in all, São Paulo is the kind of city that rewards intrepid exploration of as much of its 1,500 square kilometres as you can manage. New museums, restaurants and markets continue to pop up, while others have remained popular for many hundreds of years. As ever, we hope you spend as much time playing poker as you possibly can, and win all the money. But there's ample consolation among São Paulo's city streets should things not go according to plan.