There is a big bad wolf in the room, because of course there is. Little Red Riding Hood is around here somewhere, and as the story goes, the wolf is never far behind. They make an unlikely pair, but so do most of the people who have paired up to play in a 5pm tag-team tournament, one that is–because, again, of course–an event in which players were encouraged to show up in costume. There is a contest within the contest, and the winner gets an entry into a satellite for a Platinum Pass to the PokerStars Players No-Limit Hold'em Championship.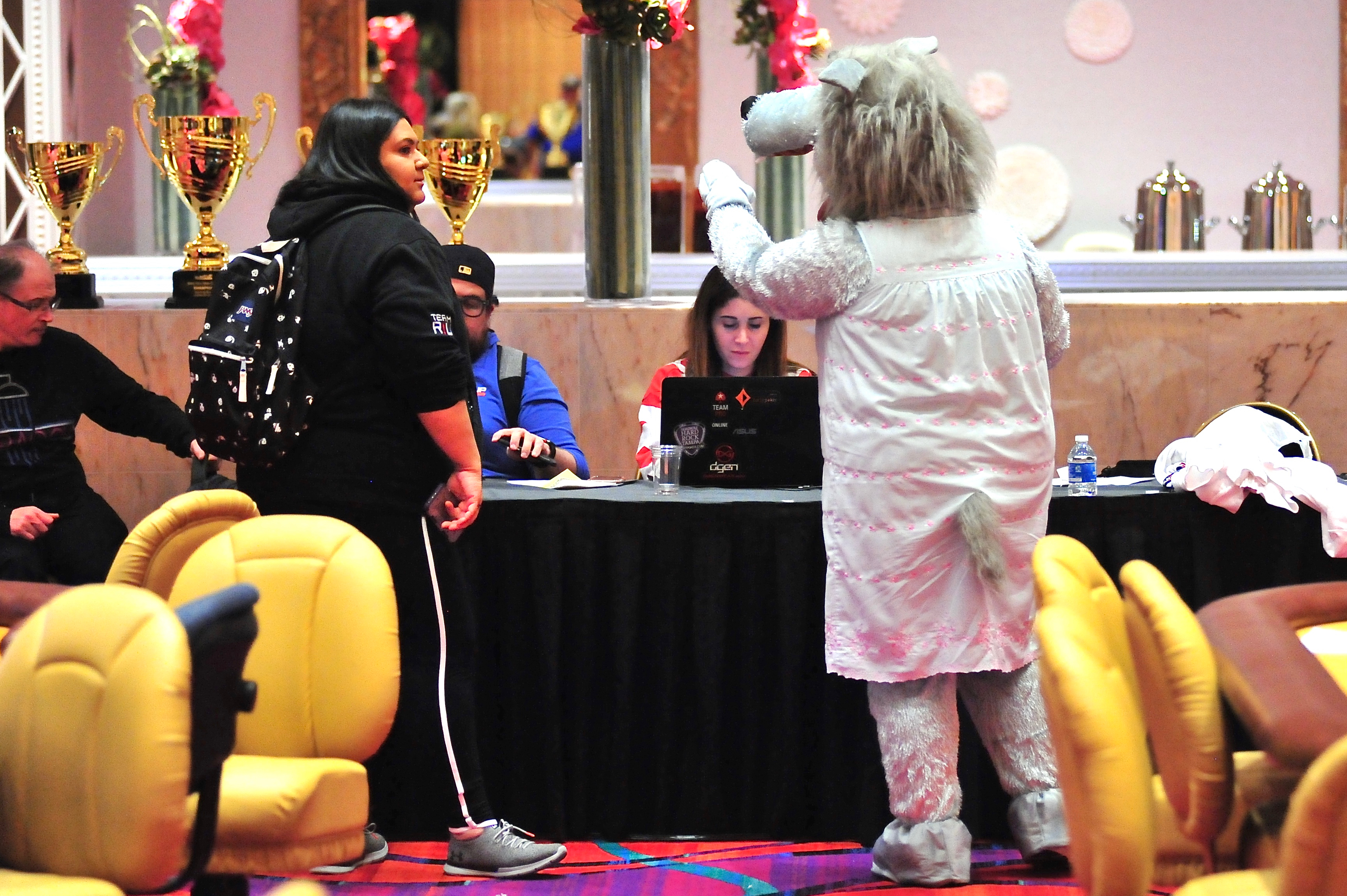 To the security guy with raised eyebrows on the fringes, none of this makes sense. Halloween is still ten days away, and his beat now requires him to keep a close eye on the pope, an angel, David S. Pumpkins, and whatever the couple in blue and pink costumes are dressing up as. As if he doesn't have enough to worry about, now he has to protect Little Red Riding Hood from her chosen partner in the tag-team event.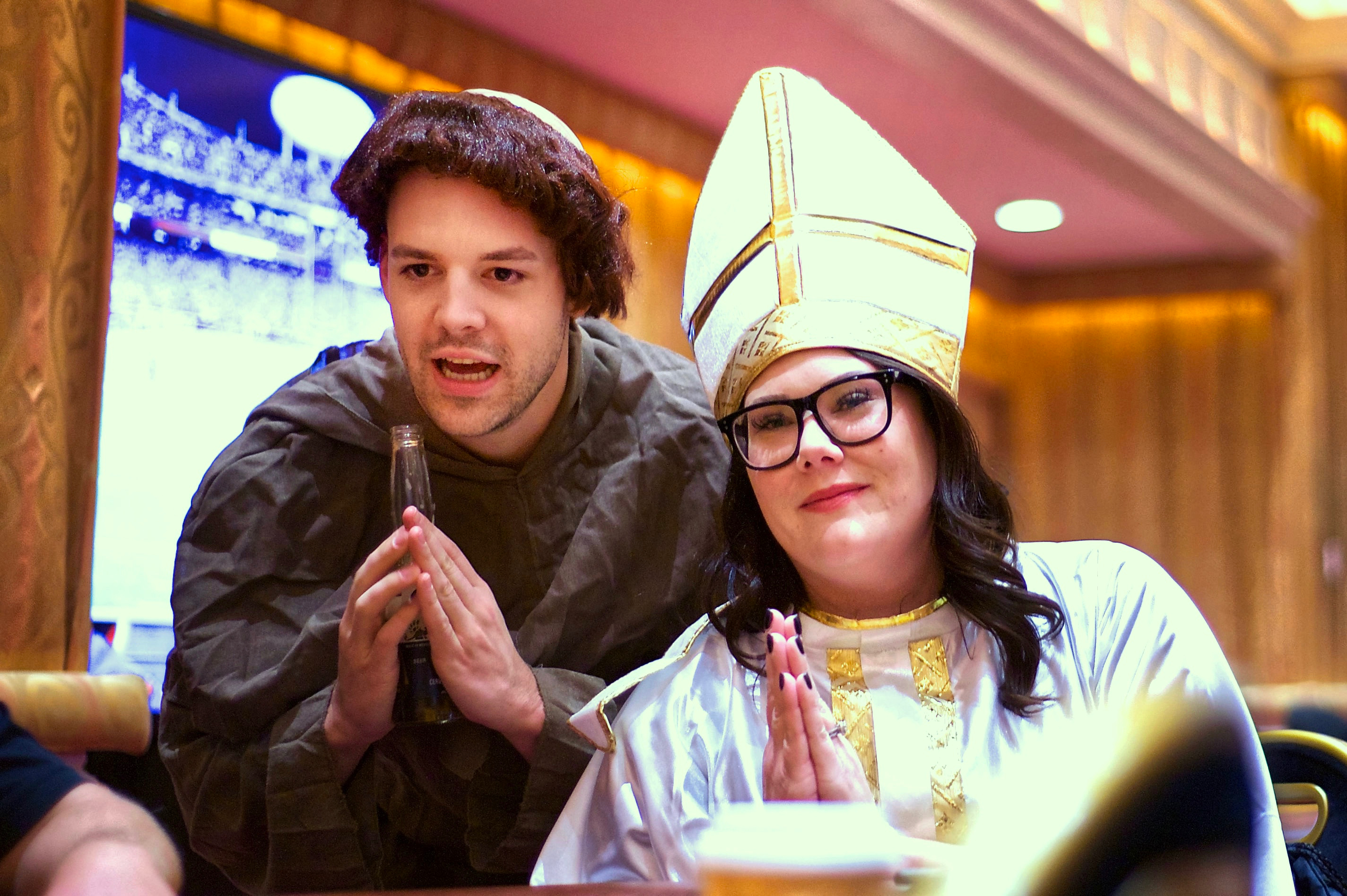 I bless this beer…
Twenty-four hours earlier Jason Somerville was walking around Reno's Peppermill convention center surveying the crowd like he was a cross between Mark Zuckerberg and T Bone Burnett. He wandered up to a table in the HORSE tournament and asked how everyone liked the new four-color deck they were trialling. A majority of their table voiced their approval. Somerville accepted this while noticing a couple of the guys at the table hadn't said anything. Somerville remarked that his informal survey indicted the four-color deck preference was pretty much split along a clear line: people who were under 40 and people who were over 40.
As a matter of full disclosure, I was among the people at that table, and I haven't shaved in a few days. My gray beard was a tell, even more so than my wrinkled forehead, receding hairline, and salt and pepper hair. Despite how long in the tooth I am, Somerville is still interested in what people of my advanced age think.
Why? Because there are many people like me here…and here is Run It Up Reno, Jason Somerville's baby and the type of poker event that has become as must-attend series for people who value fun as much as they do playing poker.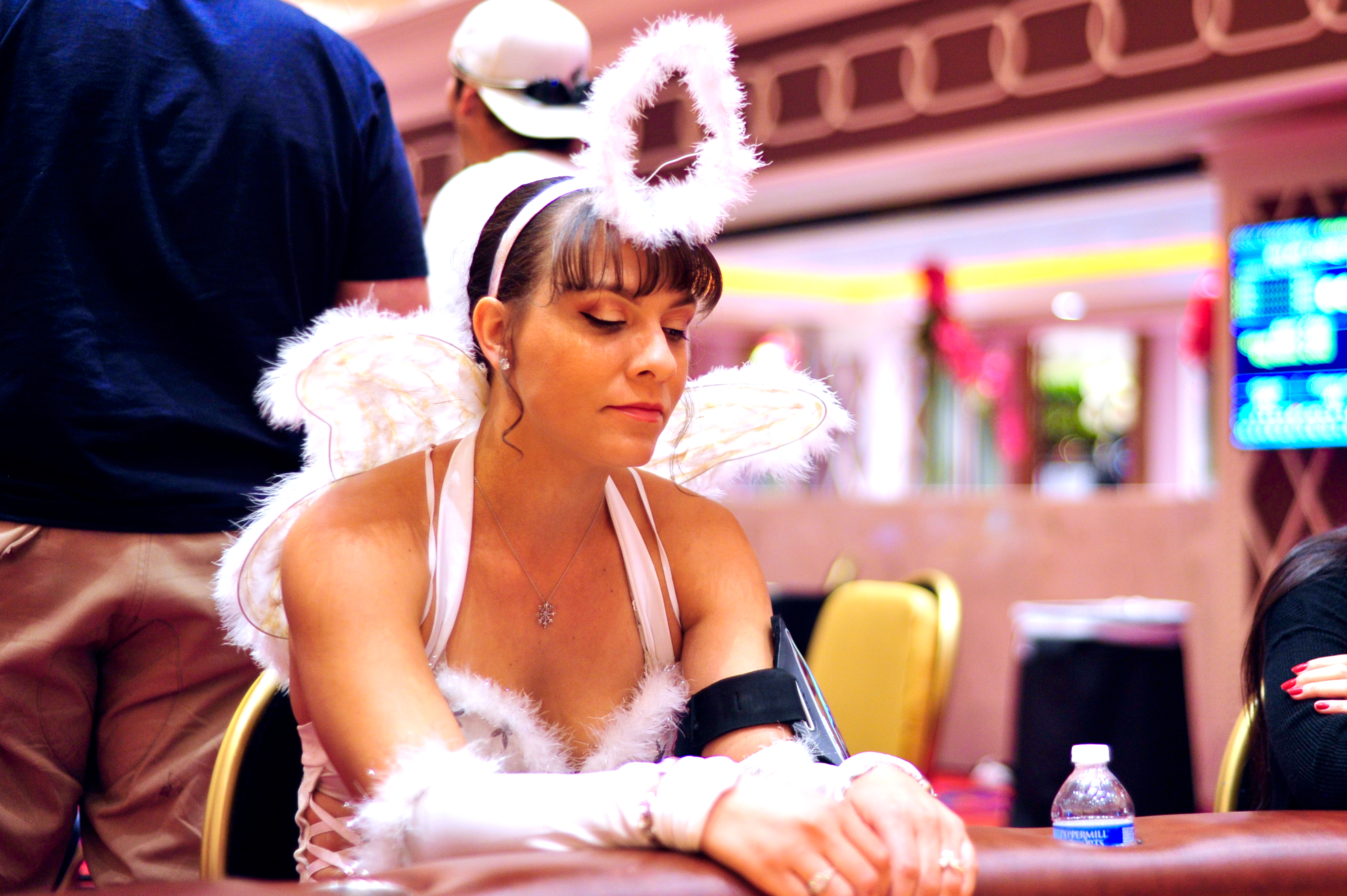 This is probably a costume. Probably.
If you don't know Run it Up Reno, you don't know Jason Somerville, and if you don't know Jason Somerville, consider yourself on the verge of a new poker life. This is something I can say with some authority because while I've known Somerville for several years and have been to Reno before, I've never been to Run It Up Reno. And as a man on the verge of Official Dinosaur Status, my only regret is being here to work rather than being here to play. And if you doubt my sincerity on this, consider this: I can and have gone to the EPT, WSOP, PCA, and all the rest and not been too bummed about not being able to attend as merely a participant. At Run It Up Reno, I would give up my paycheck this week to just be able to hang out in Somerville's kingdom for a week.
I am not alone in this desire. For the past few days and for the next week, the Peppermill is all about this army of people who will follow Somerville wherever he sets up shop. He's created a tournament series with friendly price points. He's live streaming final tables. He has his own media staff. And he's got PokerStars' top ambassadors here to hang out with the rest of his crew.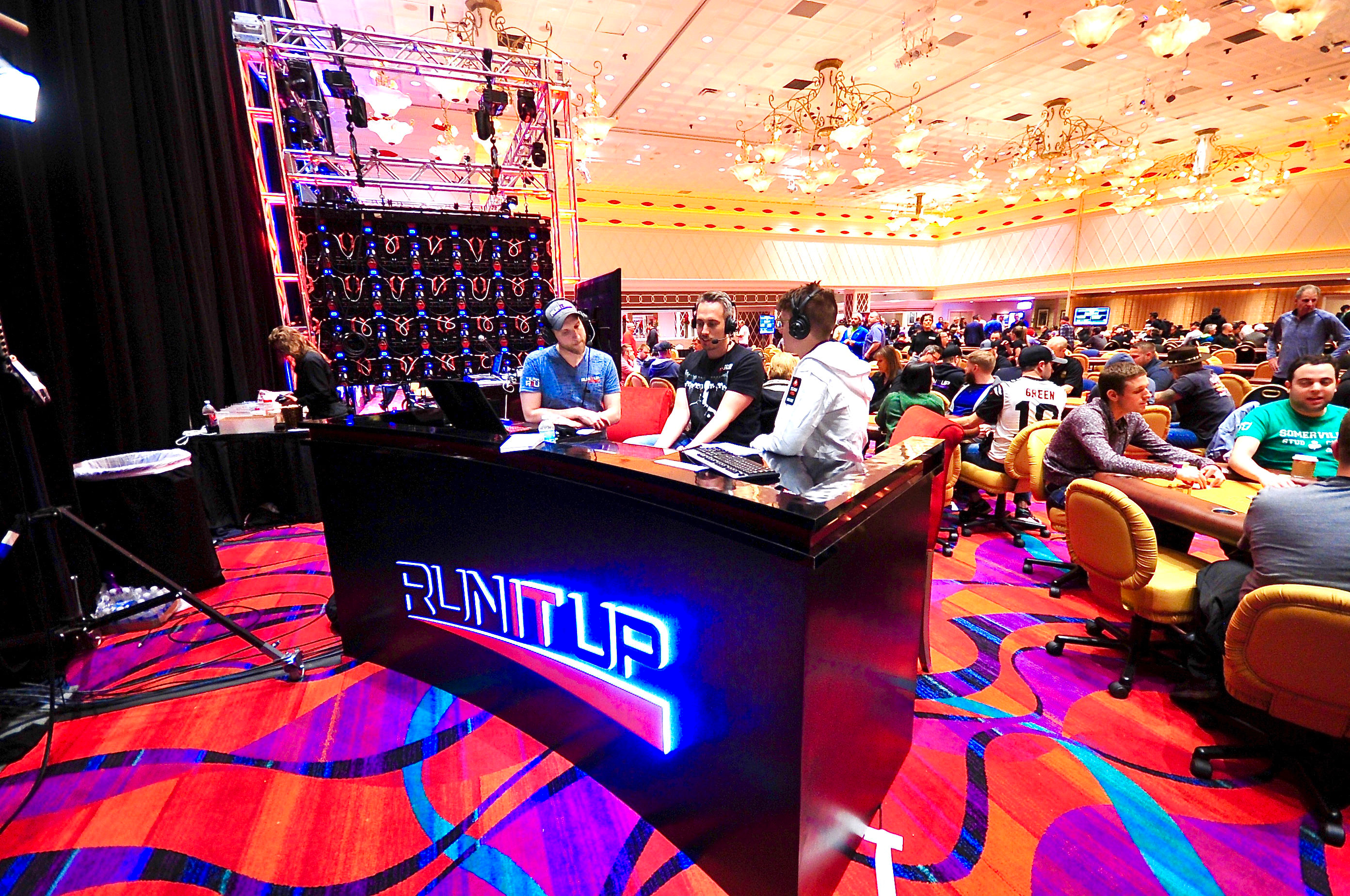 Jason Somerville, Lex Veldhuis, and Fintan Hand stream from Run It Up Reno
In today's bounty tournament, there was a guy who–if you judged him by his looks–was straight-up tough. He had a tattoo on his elbow. He had a stone face under a flat-brimmed cap. In between hands he looked around the room.
"Is Lex Veldhuis still over there?" he asked. "I want to say hi to him but…I just can't."
Somebody asked him why.
"Because, he's like…my hero," the guy said.
This is where we are in poker. Fifteen years ago, the players who showed up on TV became celebrities who gave autographs when people would spot them in public. Today, those celebs are people like Somerville, Veldhuis, Jaime Staples, and all the other PokerStars bigwigs who are here this week.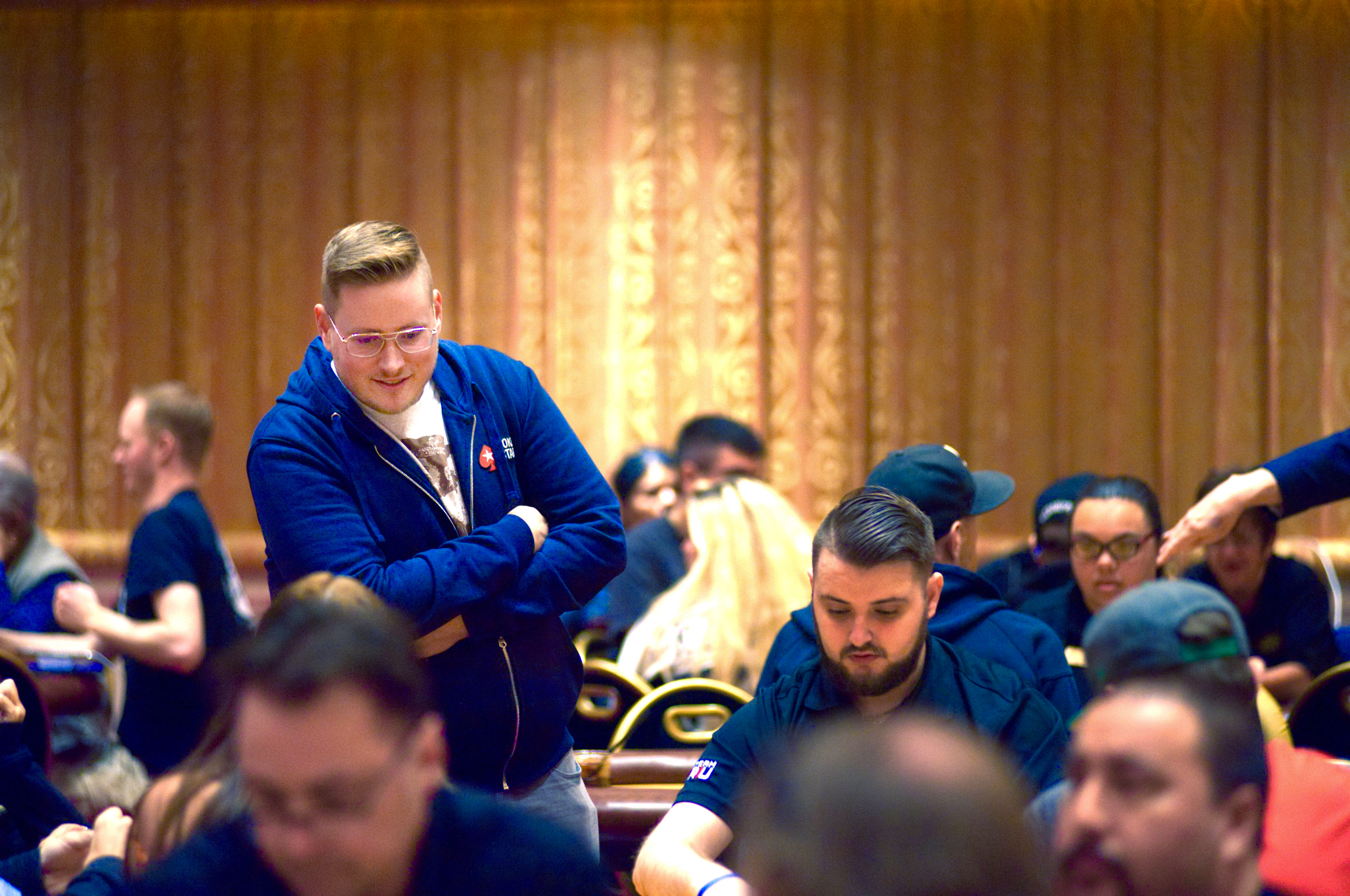 It's sort of hard to capture just how much is happening and will happen this week. In addition to everything else, there is a Moneymaker Tour event, a week of tournaments and streams, a scavenger hunt, karaoke contest, and…well, who knows. But it's clear it's a party that never stops.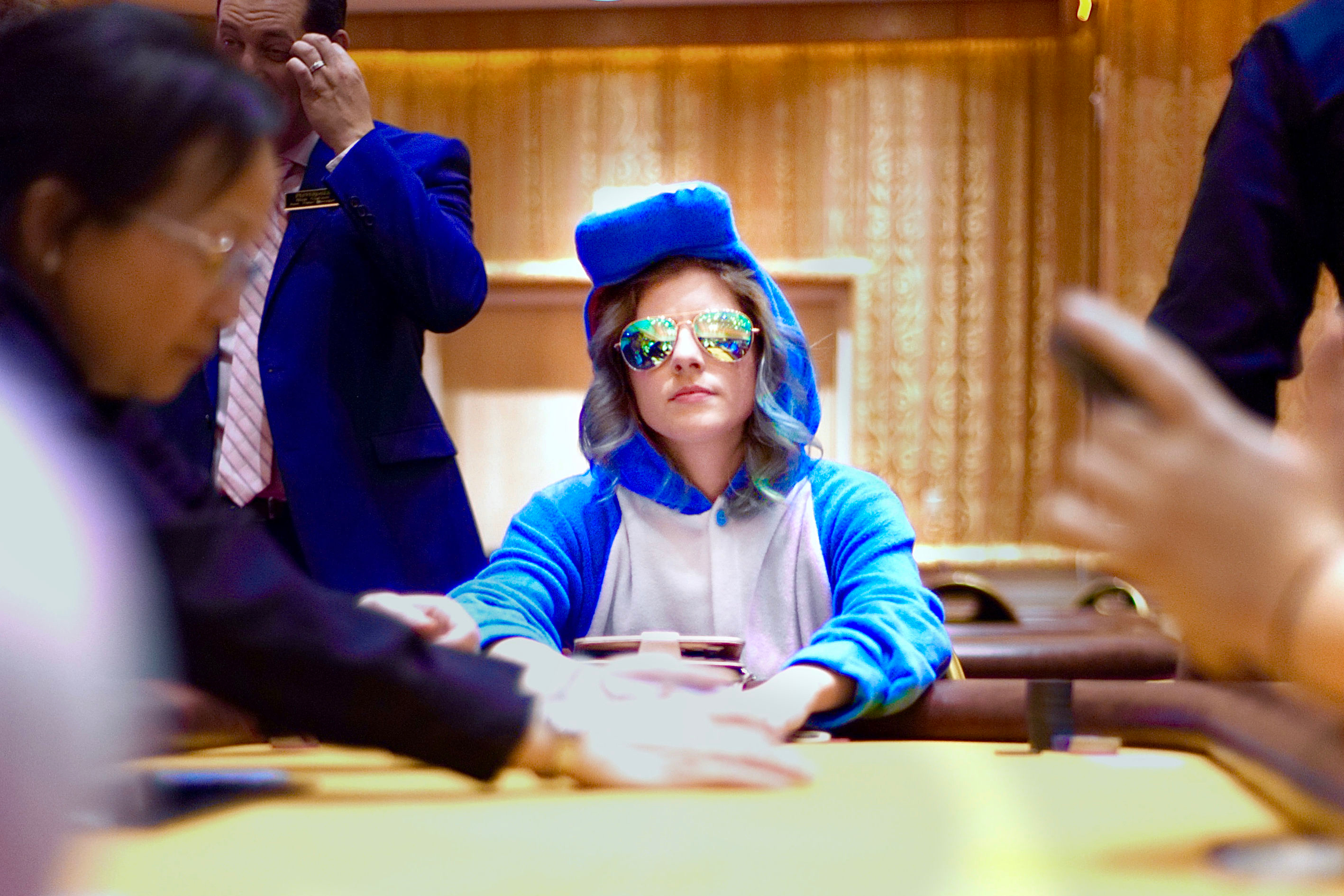 In the middle of the afternoon, there were three retirees chatting while waiting for a tournament to come back from break. One of them looked around the room at the spectacle.
"Life is a show," he said with a smile. "And nothing more."
Behind him, a woman asked another man if he was going to head down to Vegas this week. He looked at her like she was crazy.
"I can't," he said. "There's too much going on here."