You've picked your fantasy squad. You've drawn your team in the office sweepstake. You've been down the supermarket to stock up on snacks and your tipple of choice.
There's nothing left to do now but set up a comfortable chair in front of the TV and get ready to watch all the action from the Russia World Cup 2018. Oh, and fire up a few tables on PokerStars, of course.
While you're there, you'll notice a new promotion we're running throughout the entire tournament. It's called FlagHunt, and it could see you win a share of $1,000,000.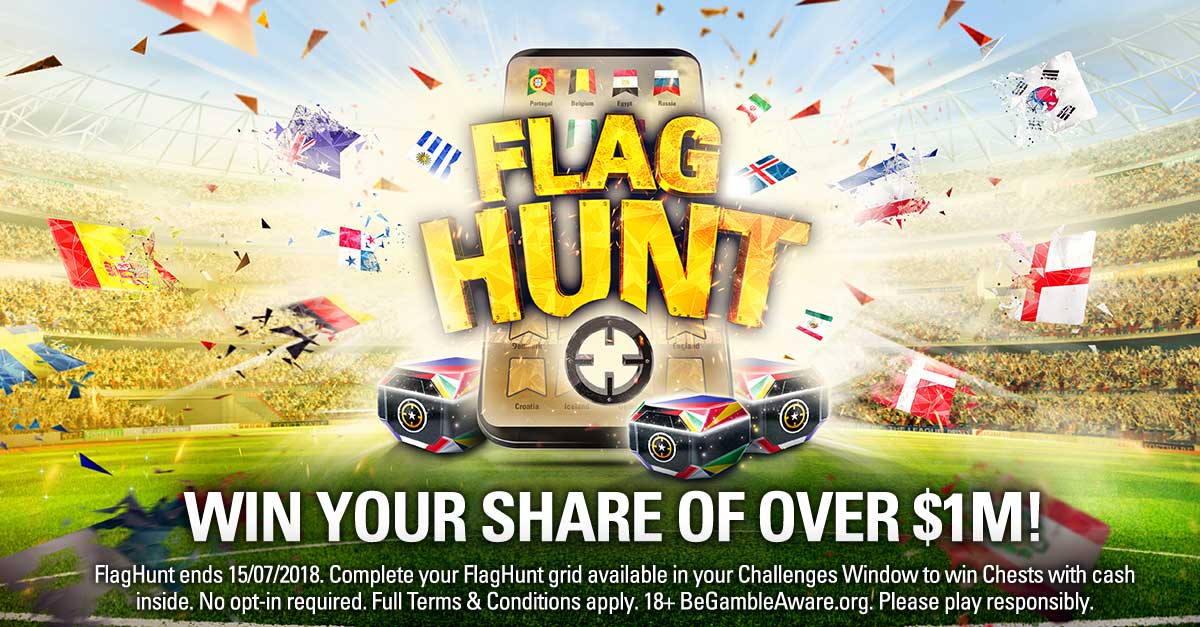 Here's how it works.
Between today (Thursday June 14) and July 15, every time you open a Stars Rewards Chest you'll receive a flag from one of the countries competing in the World Cup. You'll also be presented with a puzzle to complete.
If you complete the first row of the puzzle, you'll receive another Chest to open. Make it through rows 2-4, and you'll receive yet another Chest. Complete rows 5-8 and you'll receive a third and final Chest. All of these chests will be awarding cash prizes, based on your Chest tier.
Happy hunting!