Before play officially began today, there was the matter of a Platinum Pass to resolve.
It was Pass number five given away at EPT Barcelona so far (there are five more to come). And it would go to the winner of a Crazy Pineapple shootout.
As you can imagine, things got a bit tense.
Joe Stapleton was on hand to record the final moments of the shootout. There were aces, there were jacks, but only one winner: Eric Lenoir.
He's now on the way to the PokerStars Players Championship in the Bahamas next January.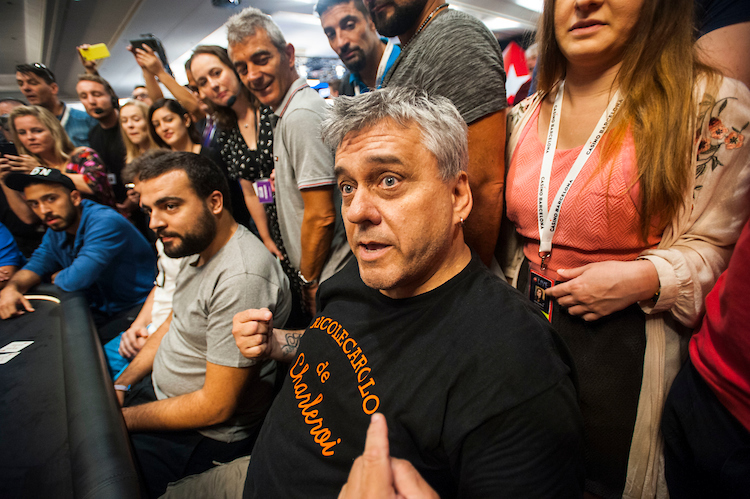 Who me? Eric Lenoir wins his place at the PokerStars Players Championship in the Bahamas next January, after winning the Crazy Pineapple Shootout at the start of Day 2 this afternoon