So yeah. We need to talk.
It's about next Wednesday. You're going to need to arrange some time off. Yep, we know. That's not always easy. In which case, if you can't get time off you're going to need some headphones, and a way to discretely position your work computer screen, or any form of device used to watch Twitch, in a way that means your boss can't see it.
Because next Wednesday, an exclusive Turbo Series sit and go takes place on the PokerStars Twitch stream – a no-delay contest between none other than all the PokerStars streamers. It's a kind of Battle Royale, only with table talk. And needling.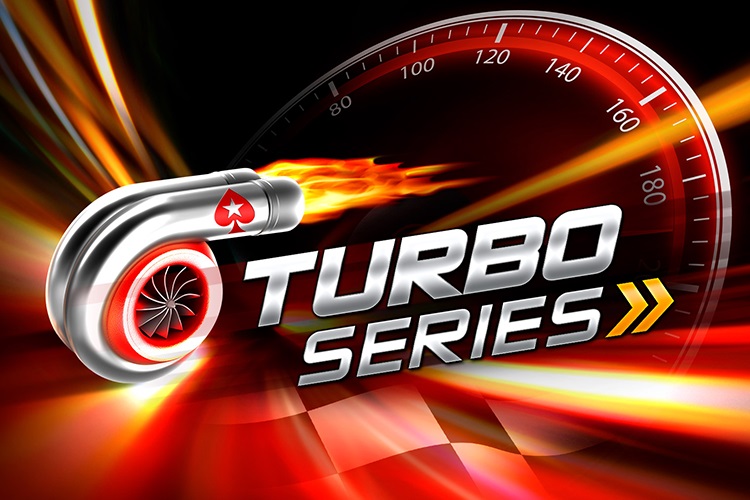 What do you mean you already know this? Oh, I see, your boss already told you? Okay, forget about hiding your computer screen.
Quite frankly it will be an unmissable event. Economic productivity is almost certain to fall. Demand for babysitters will surge, as will the sale of large flat screen TVs and HDMI cables. Book the takeaway food well in advance.
When: Wednesday 28 February 2018
Time: 2pm ET (7pm UK)
Where: The PokerStars Twitch Channel
Here's how it will work.
Each streamer will be in voice communication with each other, giving this a kind of virtual home game feel. What's more players will be encouraged to show their cards as much as possible ("for the good of the game"). And just to keep things interesting there's a $215 bonus ticket for the best bluff and show.
But the real prize will be a $1,000 Turbo Series Main Event ticket, with the winning streamer giving away half of what they win to their Twitch community in a freeroll.
So, there's something in it for everyone. Including you (and your boss).
The final line up has yet to be confirmed, and may include one or two other faces, but here's the provisional list:
Fintan Hand – @EasyWithAces – https://www.twitch.tv/easywithaces
Ben Spragg – @spraggy – https://www.twitch.tv/spraggy
Lex Veldhuis – @RaSZi – https://www.twitch.tv/raszi
Mikhael Shalamov – @innerpsy – http://www.twitch.tv/innerpsycho/
Kevin Martin – @KevinRobMartin – https://www.twitch.tv/kevinmartin987
Adrienne Rowsome – @talonchick – http://www.twitch.tv/talonchick
Felix Schneiders – @xflixx – https://www.twitch.tv/xflixx
Figuring you won't want to miss this we've made a special link for the event. If you have a Twitch account, you can click HERE to receive extra notifications about the event.
So, there we are. Book leave, arrange for a slight cold, or sneak away to the broom cupboard to watch on your phone.