A great episode of Poker in the Ears to end 2018…
The final podcast of 2018 features actor/producer Joshua Malina (https://www.imdb.com/name/nm0539651/?ref_=nv_sr_1), best known for playing Will Bailey on 'The West Wing' and co-creating the TV show 'Celebrity Poker Showdown'.
Here's what's coming up this week.
James and Joe have received a strongly-worded memo from PokerStars HQ, which could change the editorial direction of the podcast for ever!
This week, they summarise the key results from #EPTPrague, and look ahead to 11 days of live streaming from the #PSPC and #PCA2019, with details of the broadcast schedule (on twitch.tv/pokerstars and youtube.com/pokerstars), plus the forthcoming 'Mini PSPC'.
Most excitingly, the boys have a celebrity guest: West Wing star and Celebrity Poker Showdown co-creator Joshua Malina.
---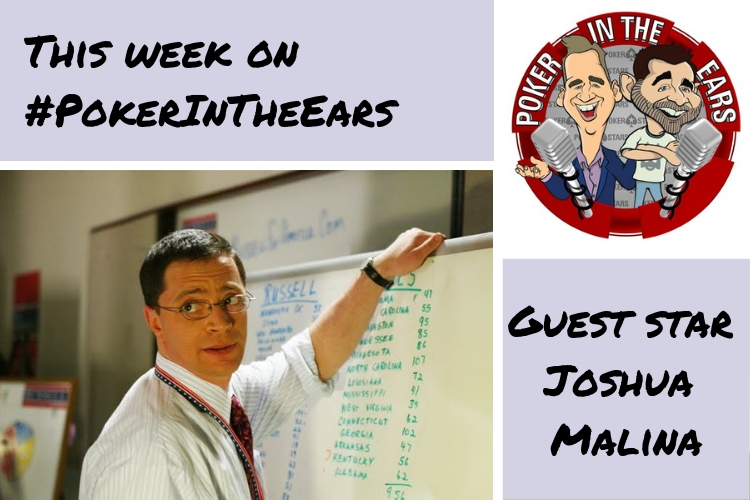 ---
Josh talks about the origins of his poker TV show, with some great behind-the-scenes stories, and gives James the opportunity to geek out about his favourite moments from The West Wing.
Finally, Paul Catt from the UK competes against Joe in a Taxi Driver-themed edition of 'Superfan vs Stapes'.
Don't forget to rate, review and subscribe to the podcast.
#PokerInTheEars will return in late January 2019, after an extended break for Christmas, New Year and the PSPC/PCA.