Poker in the movies has for years inspired people to pick up a deck of cards and start playing poker. And it's not just recreationally. Many current professionals point to films like Rounders as having kick started their passion for the game, and the success they've subsequently enjoyed turning that spark into something like three stacks of high society.
Who knows how many other poker scenes have ignited that passion? For instance, can we expect a new generation of player to take Molly's Game, as their inspiration – the new film by Aaron Sorkin and based on the story of exclusive high stakes poker games, run by former Olympic skier Molly Bloom?
Who knows.
Either way James Hartigan and Joe Stapleton had some fun talking about the film in this week's podcast, along with a few other recent releases in what is a special movie-themed edition.
Here's their take on what you can expect:
"It's a special TV and movie-themed episode of the podcast, as James and Joe run through all the stuff they've watched in recent months, including Super Bowl LII. There's an in-depth review of 'Molly's Game', Aaron Sorkin's biopic of the Olympic-class skier who ran one of the world's most exclusive high stakes poker games, starring Jessica Chastain and Idris Elba.
"Plus, the boys finally give their thoughts on 'Star Wars VIII: The Last Jedi'. (WARNING: Spoilers!) There's more 'Star Wars' geekery in 'Superfan vs Stapes', as Chris Sanderson from the UK answers questions about the original 1977 film. And listen out for details of this week's $500 freeroll on PokerStars."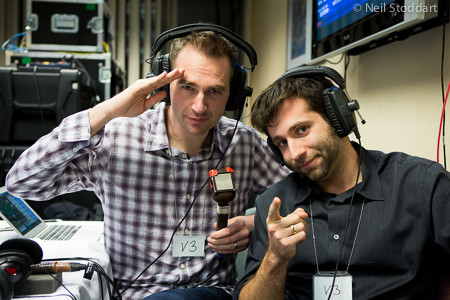 Poker In the Ears hosts: James Hartigan and Joe Stapleton
Don't forget to rate, review and subscribe to #PokerInTheEars. And keep an ear open for details of a special freeroll taking place on Friday night, details of which are in this latest episode.