There are a precious few Platinum Passes to the PSPC left to win. Some students in France will win one at some point soon. There will be a random draw in the Bahamas. But unless you have a shot at those two…this is it.
And the PokerStars Blog gets to give it to you. Yep. You win this little thing and we'll give you a Platinum Pass, good for your $25,000 entry to the PSPC, a trip to the Bahamas, and some spending money. Win this, you'll be in the running for millions.
And all you have to do to claim it is be the first to tell is the names of six poker players. Well…six specific poker players. It's going to be…well, it's not going to be easy. In fact, we expect it will be absolute torture a ton of fun.
Want to try? Keep reading.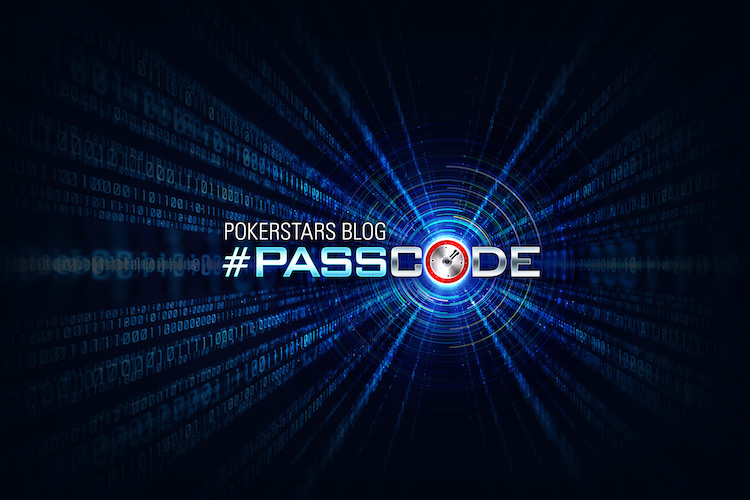 It is 12:01am ET on December 7, 2018. We are 30 days from the start of the PSPC. If you're reading this before 12:01pm ET, you've got a head start on all the people waiting to see us tweet about it on our @PokerStarsBlog Twitter account. (Literally the only hint you're going to get today: if we ever decide to give out clues, we'll start with our Twitter account and the #PASScode hashtag.) If you want to break this thing, get to work, because one way or the other, this Pass is gone by December 17.
As Platinum Passes started flying eleven months ago, we here at the PokerStars Blog looked on with some amusement as dozens and then hundreds flew here and there, sometimes landing in the most random of places, a lightning bolt of good fortune from the sky for whomever was fortunate enough to be standing in fate's path. We celebrated those winners in our section dedicated to the PokerStars Players No-Limit Hold'em Championship. We prepared ourselves for the upcoming PSPC and the barrage of new faces we'll see competing for life changing money.
And we wondered…what would it look like if we had a Platinum Pass to give away? How in the world would a PokerStars Blog give-away look? Would it be simple? Would it be random? Would it count on fate to pick the PokerStars Blog's sole representative in the PSPC?
Simply put….hell no.
You want this Platinum Pass, you're going to have to work for it. Almost everybody who tries is going to curse our names.
And we're not even sorry.
#PASScode
In most cases, we'd give you really specific instructions on how to proceed. That's what we do. We're all about clarity. Except for this.
In this case, you're on your own. Here are the rules.
1) We have chosen six poker players to sit at an imaginary six-handed table. You have to decide who they are and which seats they belong in.
2) Once you think you know, go on Twitter, and tell us you think you have the answer (making sure you use the #PASScode hashtag, or we probably won't see it). We'll give you a way to get in touch with us and privately give us your answer. If you're right, you get the Platinum Pass, as long as you are an eligible contestant.
3) This contest is open to anyone age 18 or older. Due to local laws and regulations, we cannot accept contestants from Australia, France, Italy, Japan, Netherlands, New Zealand, Spain, and Switzerland. Sorry. We don't make the rules.
4) You must confirm your attendance at the PSPC within 48 hours of winning or we will re-open the competition.
So…you're asking, "How am I supposed to figure out which poker players you're talking about?"
Easy. Just look at this. All the answers are there if you look work hard enough.
Have fun!
---
If you have trouble viewing this page on your device, you can download the code here:
SEAT 1 & SEAT 2 | SEAT 3 & SEAT 4 | SEAT 5 & SEAT 6
SEAT ONE:
K♥/6♥7♠8♣2♠6♣A♣2♣Q♠7♠5♣
[6S]3♠A♣A♠9♣6♠8♣5♠2♠6♠5♣2♣5♠5♣5♣4♣5♣5♠[3S]5♣4♣5♠2♠
__ [5S]5♣[KC]9♣[6C]A♣[6S]2♠Q♣[QC]A♣[7S]9♣ __
[6S]A♣8♠Q♣[8C]8♠4♣6♠2♠A♠
10♥10♥A♠9♣3♣J♣3♣A♣7♣5♣A♦
SEAT TWO:
[6C]2♠5♠A♣7♠A♣6♠7♠5♣2♠6♣Q♠2♠8♠5♠10♠8♣9♣6♠J♣5♣Q♠
[9C]'Q♣Q♣7♣9♣9♠5♣Q♠2♠8♠6♠2♠K♣5♣A♣4♣9♠9♣3♣5♣
[6S]5♣9♣A♠6♣5♣Q♣4♣J♣A♠2♠10♠6♠7♣2♠2♠4♣5♠5♣6♠7♠A♣8♠5♠A♣A♠7♠6♠
[3C]8♣9♣3♣J♣5♣A♠5♠5♣6♠7♠A♣8♠5♠A♣A♠7♠A♠A♣K♣5♣7♦6♦
A♣7♠7♣K♣A♣9♣Q♣6♣8♠Q♣Q♣6♠7♠2♠3♠3♣2♠K♣
SEAT THREE:
"[9C]6♣[9C]10♠A♣6♠A♣4♣5♠8♠A♠J♣A♣5♠4♣,
[9C]7♠5♣Q♣Q♣Q♠2♠8♠10♠8♣A♣7♠[9C]10♠2♠8♠Q♣4♣4♣2♠"
[7C]2♠2♠7♣Q♣5♣
[2S]3♠5♠A♣8♣A♣A♠4♣[3S]2♠J♣5♣5♠[6S]7♠A♣5♠6♠[2C]Q♣2♠7♣
A♣A♠4♣7♣5♣7♠7♠2♠10♠2♠5♠J♣9♣A♠'2♠A♠6♠2♠K♣5♣7♠8♣9♣A♠7♣
SEAT FOUR:
[7S]10♠5♣5♣7♠
[9C]A♣K♣10♠5♣A♣5♠9♣A♠7♣K♣2♠2♠6♠5♣3♠A♣A♠7♠6♠
A♣A♠4♣A♣3♠8♣2♠7♠2♠[4C]2♠A♠[5S]9♣3♣J♣Q♣5♣6♠
[7S]5♣Q♣Q♣A♠2♠2♠A♠5♣10♠8♣Q♠Q♠2♠8♠A♣5♠5♣4♣2♠9♣A♠7♣9♣7♠
[AC]10♠A♣9♣7♠9♣A♠6♠7♠5♠8♠3♣7♠9♣2♠A♠6♠
SEAT FIVE:
[6S]2♠8♠A♠4♣3♣Q♣2♠8♠4♣
[TS]5♣8♣A♣9♠5♣A♣A♠A♣3♣3♣2♠8♠A♠7♠7♠8♣5♣5♠5♣
[4C]A♣A♠A♠Q♠[7S]2♠5♠5♠A♣A♠3♣5♣10♠2♠8♠Q♣4♣Q♣2♠9♠5♣9♣7♠
SEAT SIX:
[8S]3♠4♣A♣7♠5♣7♠8♣5♣
[8S]A♠9♣6♣2♠5♠K♣[5S]2♠K♣5♣2♠[QC]9♣K♣A♣
A♣2♣2♠9♠5♣
[6S]2♠9♣7♠Q♣2♠2♠J♣6♠Q♣9♣J♣5♣
[2C]5♠A♣9♠2♠[QC]9♣K♣A♣[2S]6♠3♣A♣5♠[7C]2♠Q♣6♣
[6S]A♣8♠Q♣[8C]8♠4♣6♠2♠A♠
[3C]A♣3♠9♣7♠A♣Q♣[6S]9♣5♣5♠5♠A♣
.[TC]8♠Q♣9♣5♣7♠7♠[3S]A♣3♠A♣[7C]2♠Q♣6♣