If you haven't been around the poker industry for more than ten years, you have likely never seen anything like this. If you have only lived in a poker world where the pro grinders and leather-assed vets make up the majority of a tournament field, you've not seen what we're seeing in the Bahamas. Then again…no one has ever seen what we're seeing in the Bahamas.
In a little more than eight hours, the PokerStars Players No-Limit Hold'em Championship will begin. It will be–and we can say this more than 24 hours before registration closes–the biggest $25,000 poker tournament in history Players we haven't seen in a decade and coming out of the woodwork to be part of a tournament that will change the life of whoever wins.
Among those people are 320 Platinum Pass holders. They are an eclectic legion of recreational players, lightning-struck amateurs, seasoned pros, and everything in between…all of whom have earned a free entry into this tournament as part of PokerStars' year-long quest to give the players the tournament they have always wanted.
Tonight, PokerStars held a welcome party for the members of the Platinum club…and it has been an age since we have seen so much pure gratitude in a single room.
Here, people who thought they would never have a chance to play for this much money came together as a group of people who are still asking themselves if this is real life. There are countless stories: a poker vlogger seeking a second chance at life's gamble, a professional chef whose only experience in big money poker is watching it on TV, a heavy metal head who turned to poker, and…well, Jeremy Hilsercop. You might remember his story: wife, Randi got him a trip to the WSOP for Christmas…and then Christmas got weird and amazing.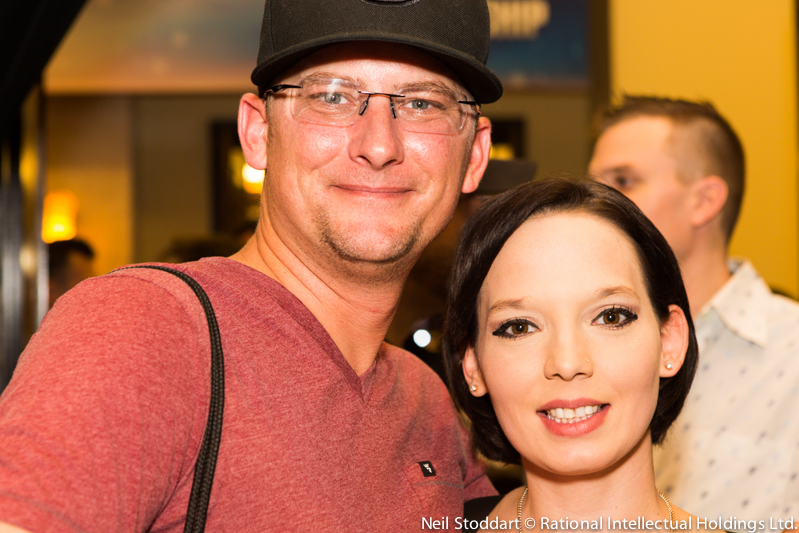 Jeremy Hilsercop & wife Randi
And then there is the story of poker reporter Aleeyah Jadavji who earlier this year learned she had cancer and has spent the past several months fighting it. She learned a few weeks ago, she will be playing the PSPC. Tonight she showed up to collect her Platinum Pass, hang with the PokerStars staff, and express gratitude like you've never seen.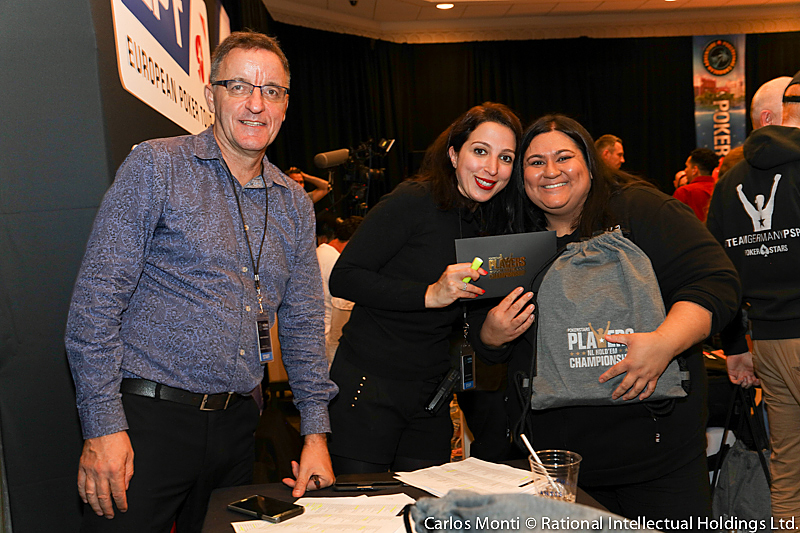 Those are just a few of the 320 stories that make up the Platinum Pass crew here. And that doesn't even begin to talk about the hundreds of people who are showing up to plunk down $25,000 for their shot at millions.
And it doesn't begin to describe how much this feels like a time long ago when Chris Moneymaker was a new hero, satellite qualifiers were taking their shot at the big money, and everyone was just happy to be in the room where it's going to happen.
That's what we're seeing here tonight. And while one short article can't begin to tell all the stories here, our live reporting can. We have a team of 14 reporters reporting in seven different languages who have set up to tell every story we can as the PSPC kicks off on Sunday.
Join us here at 12pm ET for the kickoff of our coverage.