Want to try an interesting exercise? Take somebody who's never been exposed to casino poker to your local cardroom, and pay attention to what they see and notice – things that have long ago fallen off your radar.
"What's that sound?" "What soun… oh, the chip riffling? Yeah, it's a constant."
"How long do people keep doing this?" "What time does the room close?"
But early in the conversation you'll get this:
"It's basically all men, isn't it?"
Yeah, it is. The imbalance between men and women in poker is massive, and worst of all, completely unnecessary. Like chess, Scrabble or any other pursuit where sheer athletic ability plays no part, the poker table is an absolutely level playing field for men and women.
So why is it basically all men? The myriad explanations and possible solutions to this problem (and it is a problem) are far beyond my scope here. But I've got good news: we're making one small step in the right direction. Keep reading below.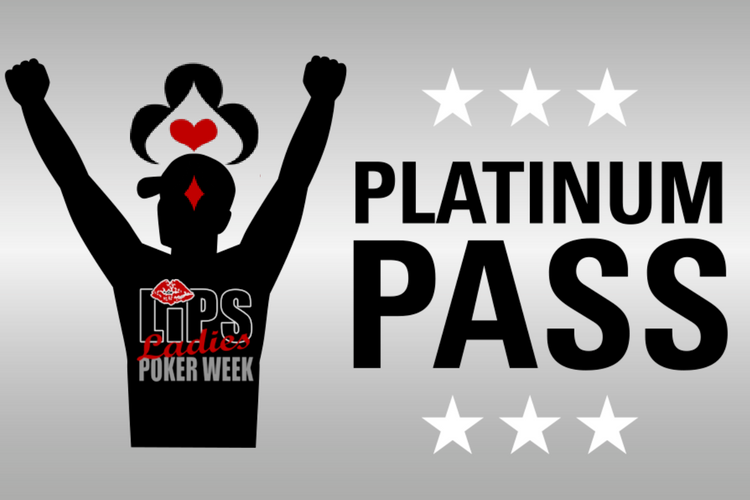 As you're probably aware, this coming January will mark the inaugural PSPC – a $25k buy-in event that will be held at the Atlantis in the Bahamas. We're giving away 320 "Platinum Passes", which include a buy-in to the event, six nights lodging at the Atlantis, and $2,000 in spending money. This is an incredible opportunity and we think it's going to be the event of a lifetime. But here's the thing: we've given away over 100 of the Platinum Passes so far. Something like three of them have gone to women.
But we're going to fix that. At least a little bit.
On June 29th – July 1st, the LIPS Poker Tour is having the main event of their Ladies Poker Week at the Orleans Hotel/Casino in Las Vegas. We saw that and said, "There's an opportunity to get another woman into the PSPC". So we've partnered with LIPS and will be giving a Platinum Pass to some lucky woman who's at the final table of that main event (on Sunday, July 1st).
In short: on July 1st, the tournament will play down to the final table as normal. But when we reach the final table we're going to stop, and randomly award a Platinum Pass to one of the women playing at the final table. Whether she busts out 9th or wins the whole damn thing, she'll be headed to the Atlantis in January to compete against her fellow Platinum Pass winners (and the crème de la crème of the poker world) for what can only be described as silly amounts of money.
That's really all you need to hear. For more information about the tournament and how to have your chance of winning that Platinum Pass, please have a look at:
I'll close with the following two thoughts:
For female readers: there are a lot of ways to try to win a Platinum Pass, and I hope you'll take advantage of as many as possible. But this is one where we promise to get one more woman into a chair at the PSPC. I expect the mood and excitement in the room at the Orleans to be one of the best things you'll ever experience in the poker world; if there's any way for you to be there June 29th – July 1st, please come join us.
For male readers: I hope you'll come down to the Orleans to support all the women who are participating in this event and cheer on your favorite players. But please don't attempt to register. If you want to complain about how this discriminates against male poker players, I'd suggest that you speak to any woman about her experience in poker or any other male-dominated aspect of life. Start your rant about the discrimination against men; let me know how that goes for you.
Remember: June 29th – July 1st. The Orleans in Las Vegas. One. More. Chair.
—————–
Lee Jones is the Head of Poker Communications for PokerStars. He first joined the company in 2003 and has been part of the professional poker world for over 30 years. You can read his occasional Twitter-bites at @leehjones.