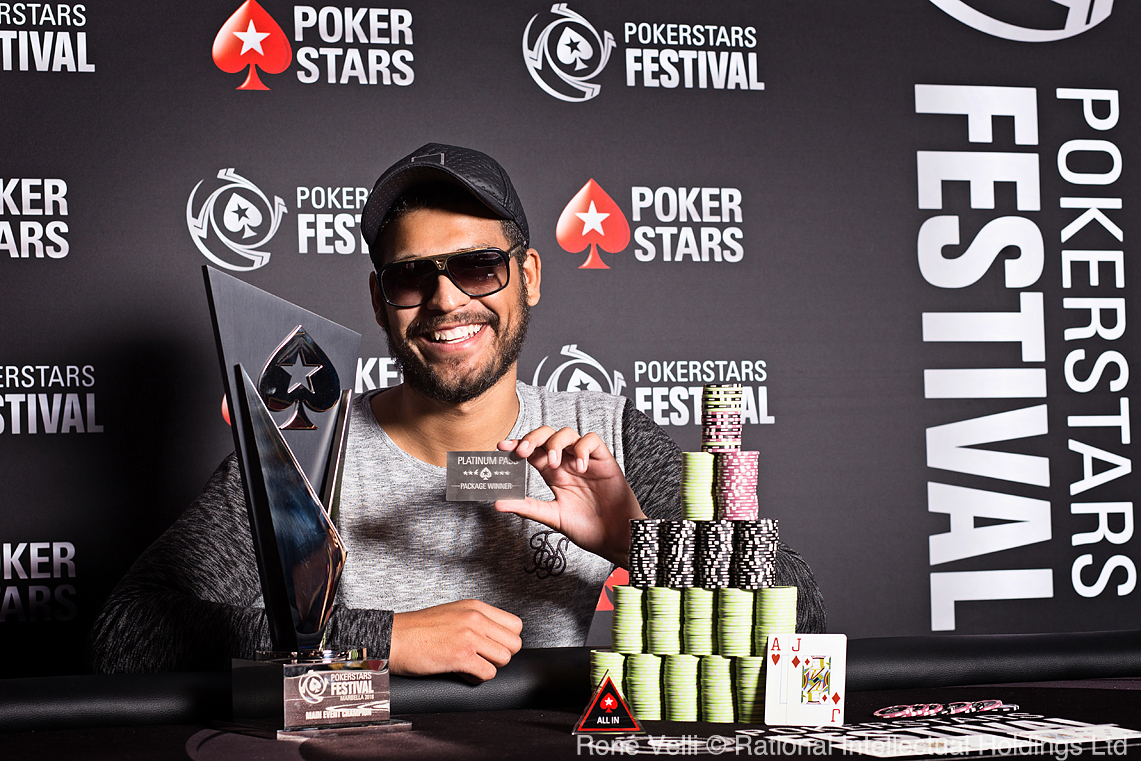 Omar Del Pino – Main Event champion and Platinum Pass winner
Fastest. Final table. Ever. Omar Del Pino blitzed the opposition and it was all over within 90 minutes. He's now €179,000 richer and the proud owner of a PSPC Platinum Pass worth $30,000. If he takes today's form to the Bahamas in January 2019 he'll be a force to be reckoned with.
The 25-year-old from Madrid, who now lives in Malaga, qualified to this touranment online and has come close to winning a Platinum Pass once before. He final tabled a tournament of PokerStars.es which awarded a pass to the winner. He may not have triumphed on that occassion, but he didn't let a second opportunity slip through his grasp.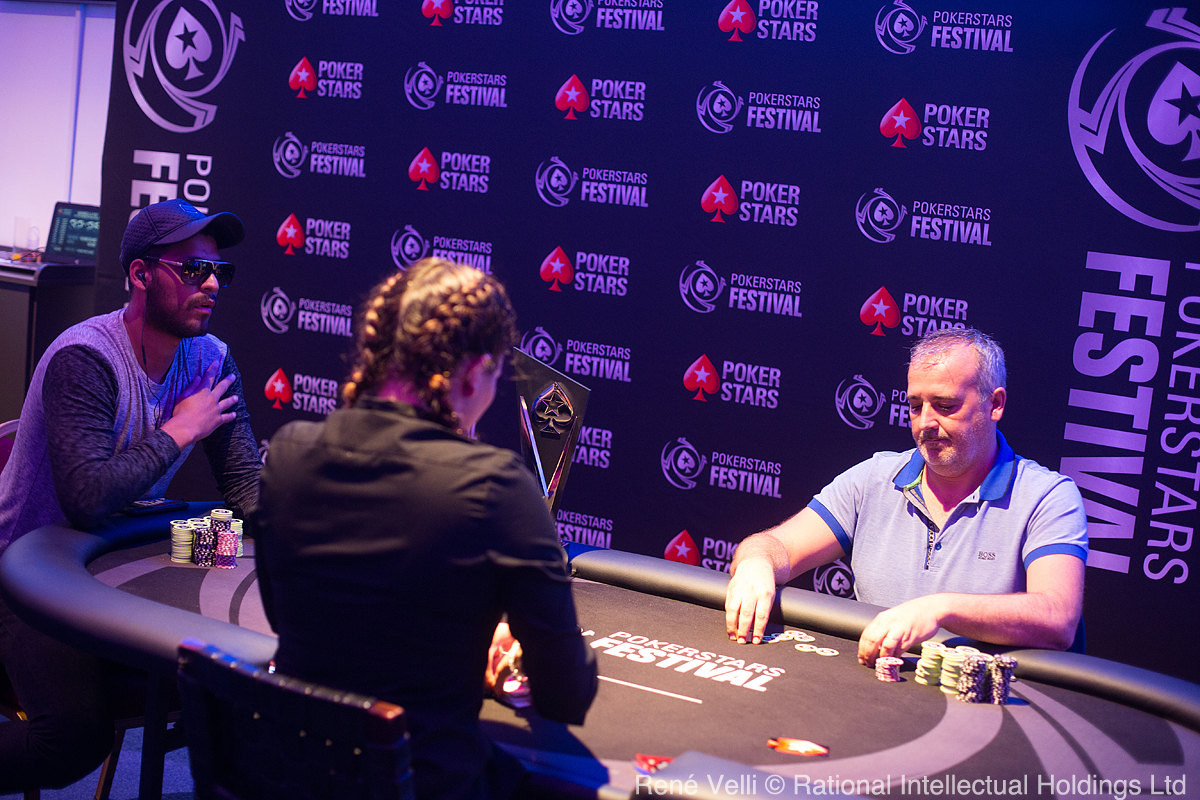 Heads-up play
The professional poker player started today's final table as chip leader and he and Romain Feriolo each eliminated two players on the way to heads-up play. Del Pino began with a two to one chip lead and it didn't take long to convert that advantage into victory. After half a dozen hands of inaction we had an all-in and call. Del Pino held the advantage with A♥J♦ to Feriolo's Q♣8♠ and the 10♣Q♠A♣K♥5♠ board sealed the deal for him and brought a whirlwind final table to its conclusion.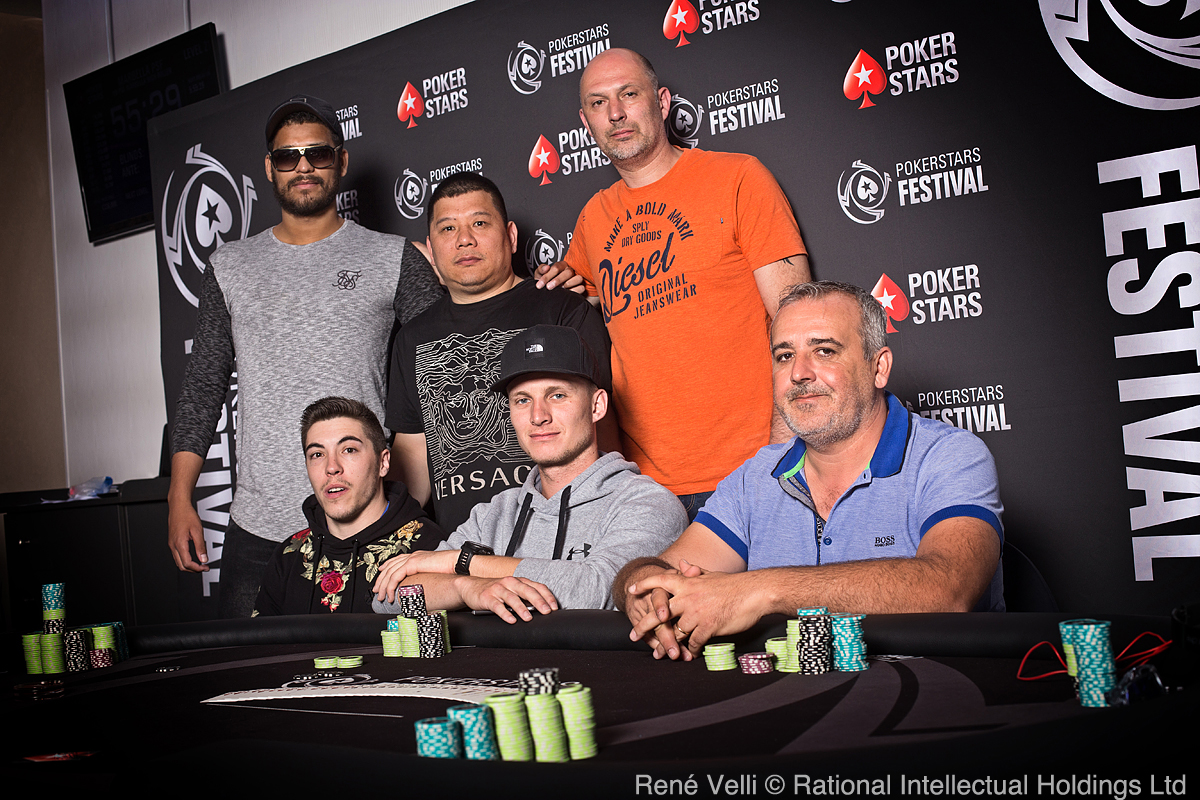 The final six
After watching David Korn win a PSPC Platinum Pass via the Marbella Cup Day 2 flipout, the six finalists sat down to try and win their own. Zhong Chen's exit on just the second hand of play set the tone for the rest of the final table. His A♠5♣ failed to hold against Feriolo's K♥J♣ and he was out in sixth for €32,000.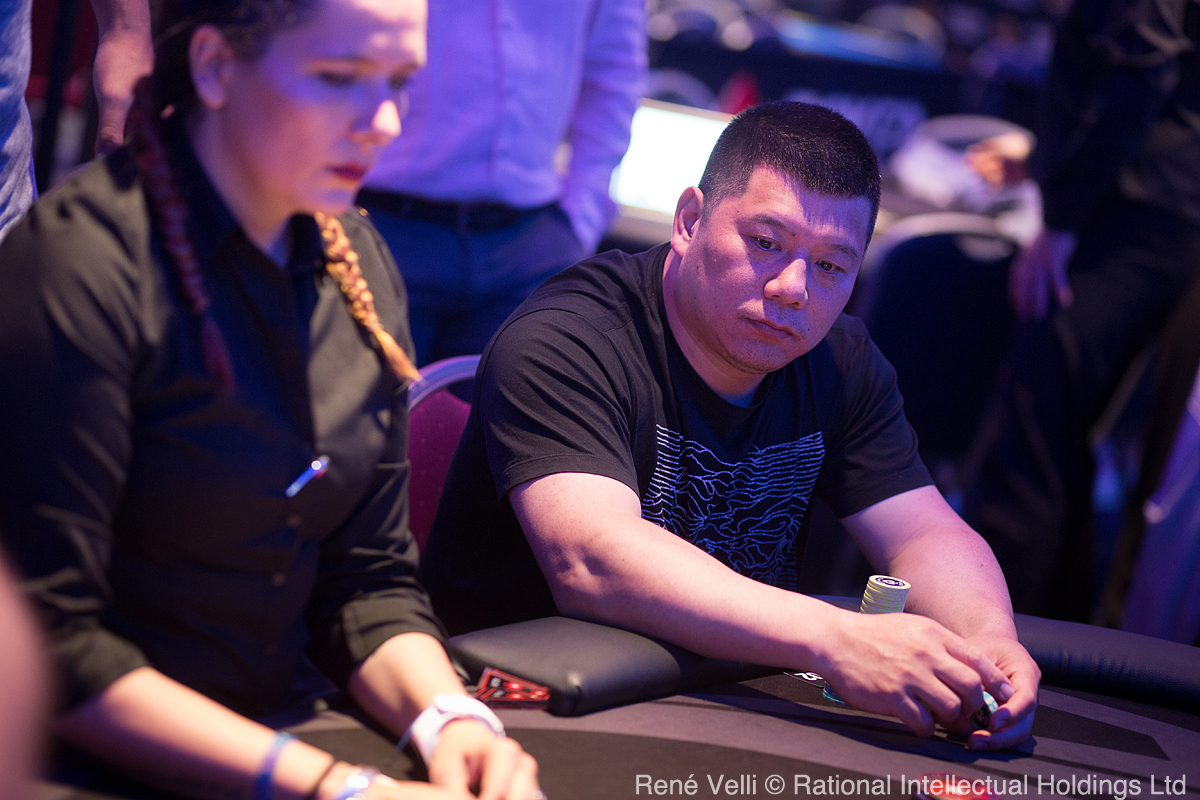 Zhong Chen – sixth place
Just 20 minutes later Feriolo scored another knockout as he took care of Tomas Saltonas in fifth place. It was a classic race with Feriolo's pocket jacks up against the big slick of Saltonas. A jack on the turn turned it into a one horse race though as Saltonas had to be content with €44,000.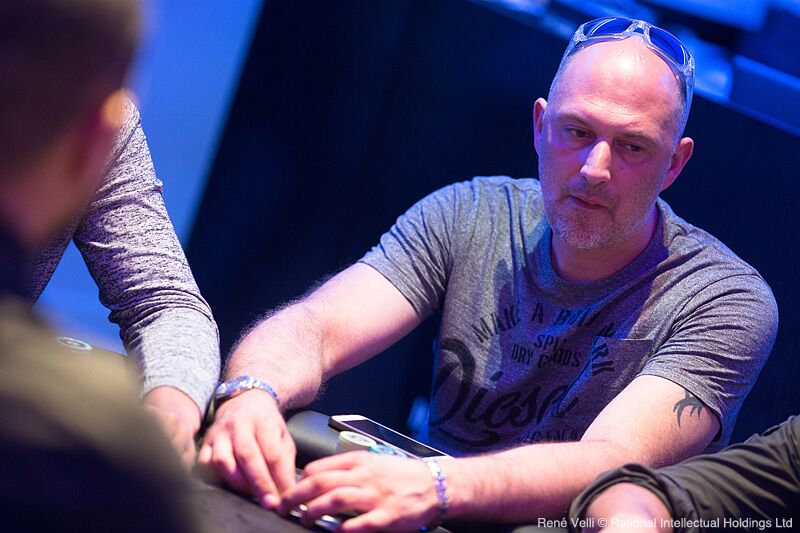 Tomas Saltonas – fifth place
If anyone thought the pace of play would slow at this point they were wrong. Iñigo Naveiro, who finished second in this event last year, was the clear short stack at this stage and he had to make a move. J♠10♠ was good enough to shove 6.5 big blinds with, but he ran into Del Pino's K♠4♠. Still, another €57,000 to add to his earnings in Marbella.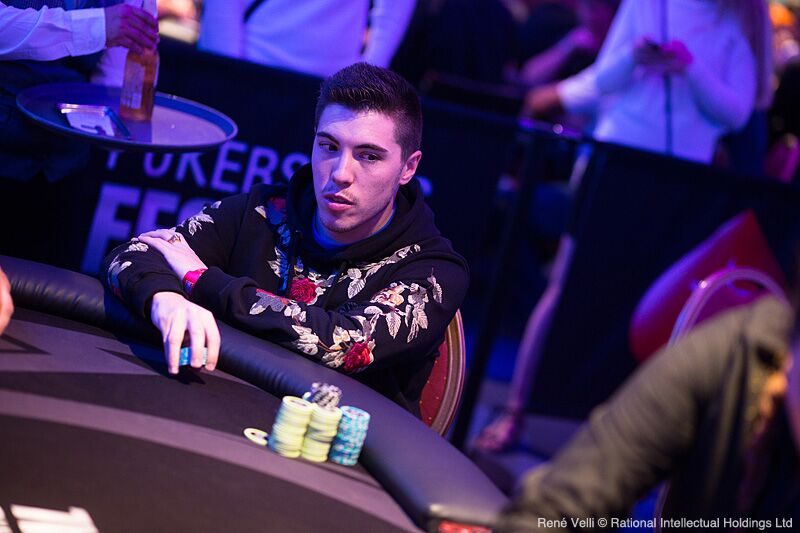 Another deep run for Naveiro
We'd not been playing 45-minutes at this point and the final three then paused the action to discuss a deal, but an agreement couldn't be reached and play resumed. Ole Rauff Hansen was the shortest stack at this time and depsite doubling through Feriolo he was next to fall. He and Del Pino reached the river of a Q♣3♥8♣4♦10♥ board and after Del Pino bet, Rauff Hansen shoved all-in with 6♠5♠. Del Pino took his time before calling with two pair and just like that we were heads-up.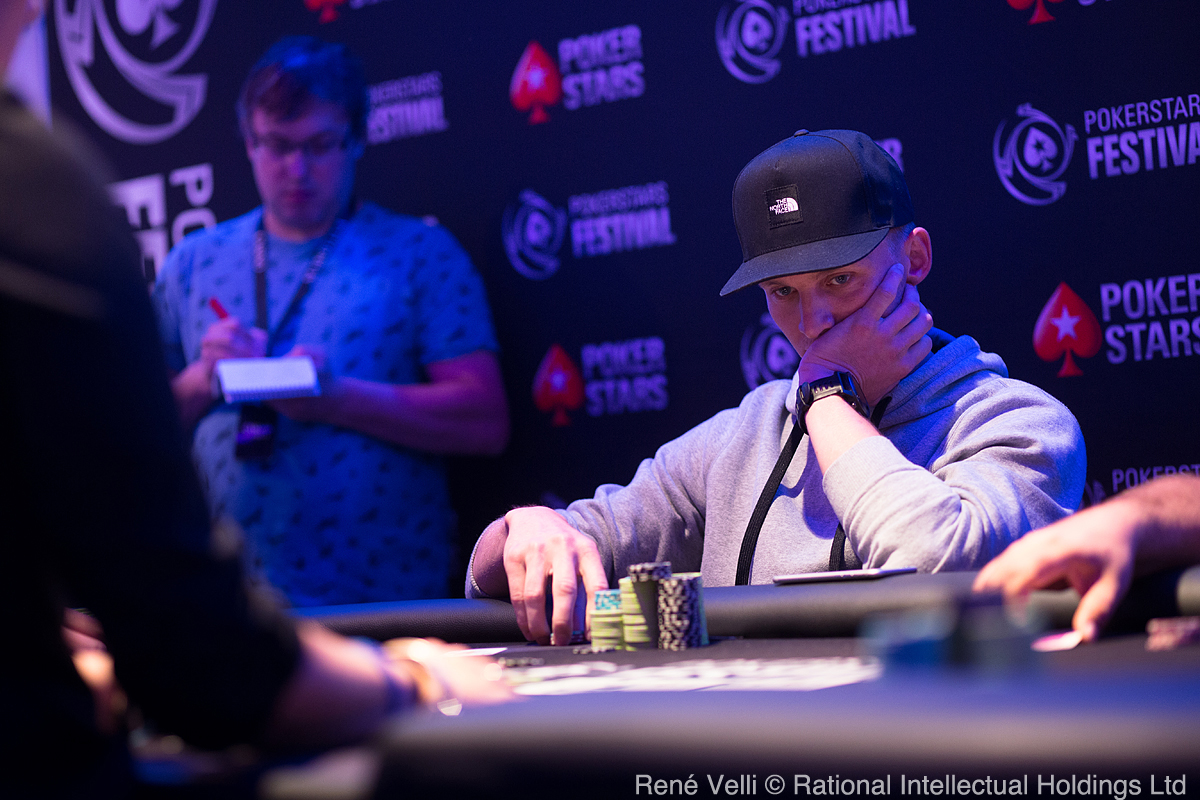 Ole Rauff Hansen – third place
Heads-up, like the rest of the final table, didn't last long and an elated Del Pino shook hands with his opponent, before celebrating with his friends who'd come to rail him to victory. That's it from Marbella, the next PokerStars Festival takes place in Lille, July 16-22.
PokerStars Festival Marbella Main Event
Dates: June 6-10, 2018
Buy-in: €1,100
Entries: 1,027
Prize pool: €985,920
| POS | NAME | COUNTRY | STATUS | PRIZE |
| --- | --- | --- | --- | --- |
| 1 | Omar Del Pino | Spain | | € 179,000 |
| 2 | Romain Feriolo | France | | € 107,500 |
| 3 | Ole Rauff Hansen | Denmark | | € 76,000 |
| 4 | Iñigo Naveiro | Spain | | € 57,000 |
| 5 | Tomas Saltonas | Lithuania | | € 44,000 |
| 6 | Zhong Chen | Netherlands | | € 32,000 |
Omar Del Pino wasn't the only player to win a Platinum Pass in Marbella today. Check out this video of the Marbella Poker Cup Day 2 flipout. As always, craziness ensued!
All photographs are copyright of Rene Velli.