Most people like to celebrate the arrival of each new year along with friends and family, at times of fellowship and celebration.
Neymar Jr. is no different. He also enjoys spending the last days of the year around loved ones and having fun to celebrate another year of success in his career. This year, he decided to have his loved ones get together around a poker table at his beach house on the coast of São Paulo.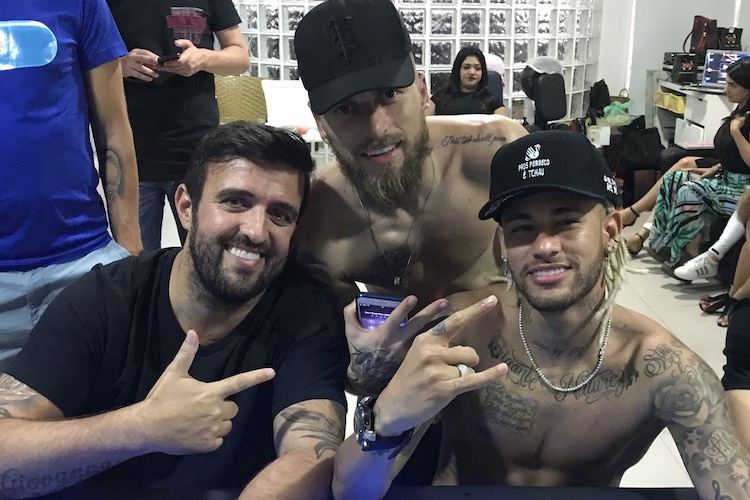 Last Friday, Neymar Jr. organized a relaxed tournament with the help of his friend André Akkari. The spirit of competition was present at the tables, but the atmosphere was one of total relaxation.
The Paris Saint Germain star has been devoting himself to poker in recent years, practicing and studying the game. Proof of his talent was his excellent sixth place in the High Roller event of BSOP São Paulo last July.
But yesterday he just wanted to have fun at the tables!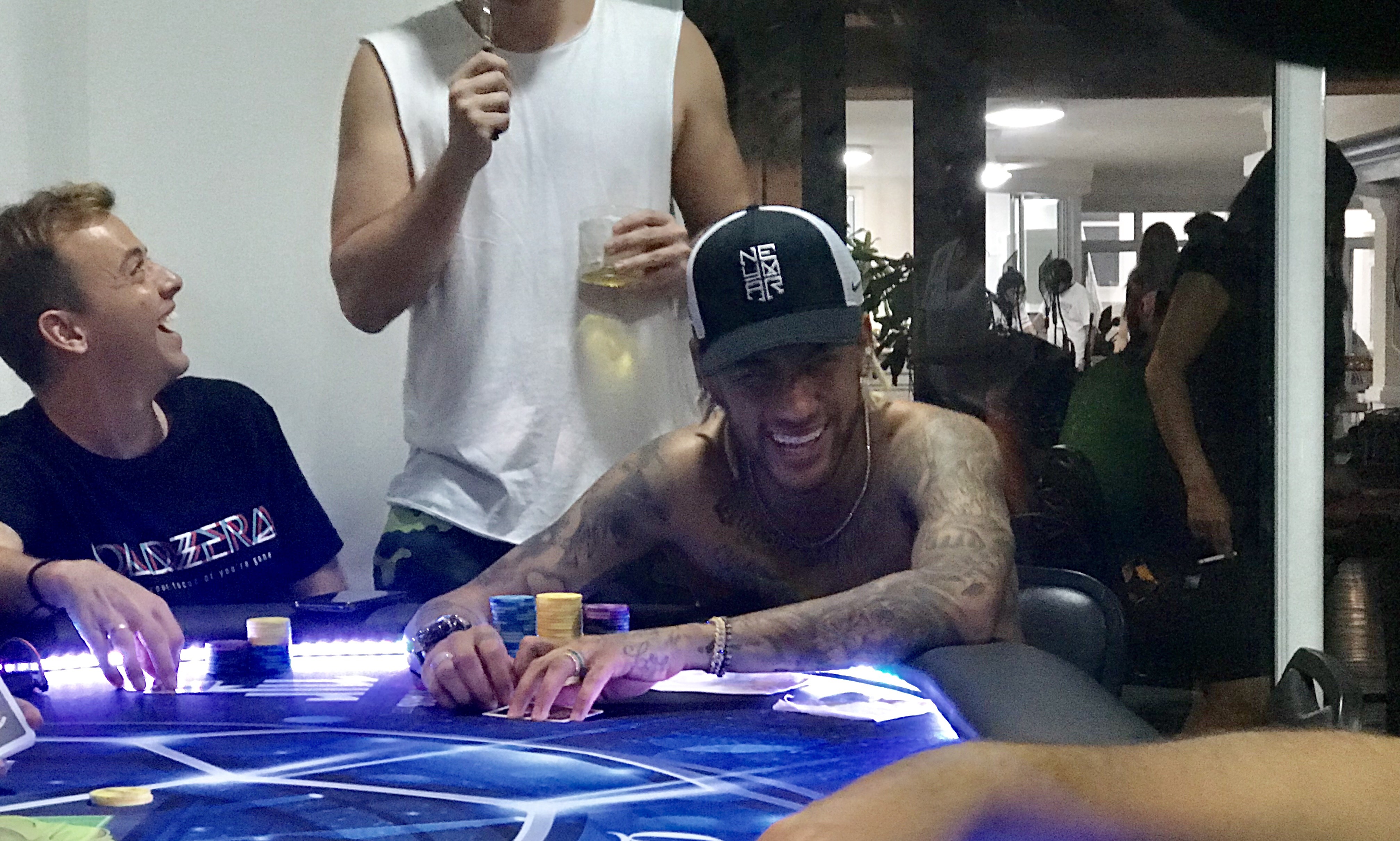 The Brazilian National Team striker took advantage of the social and relaxed side of the sport to celebrate. The tournament brought together about 40 people, including family and friends.
Even in this relaxed mood, Neymar Jr showed his poker skills again. He reached the final table of the tournament, along with his friend André Akkari and finished in eighth place.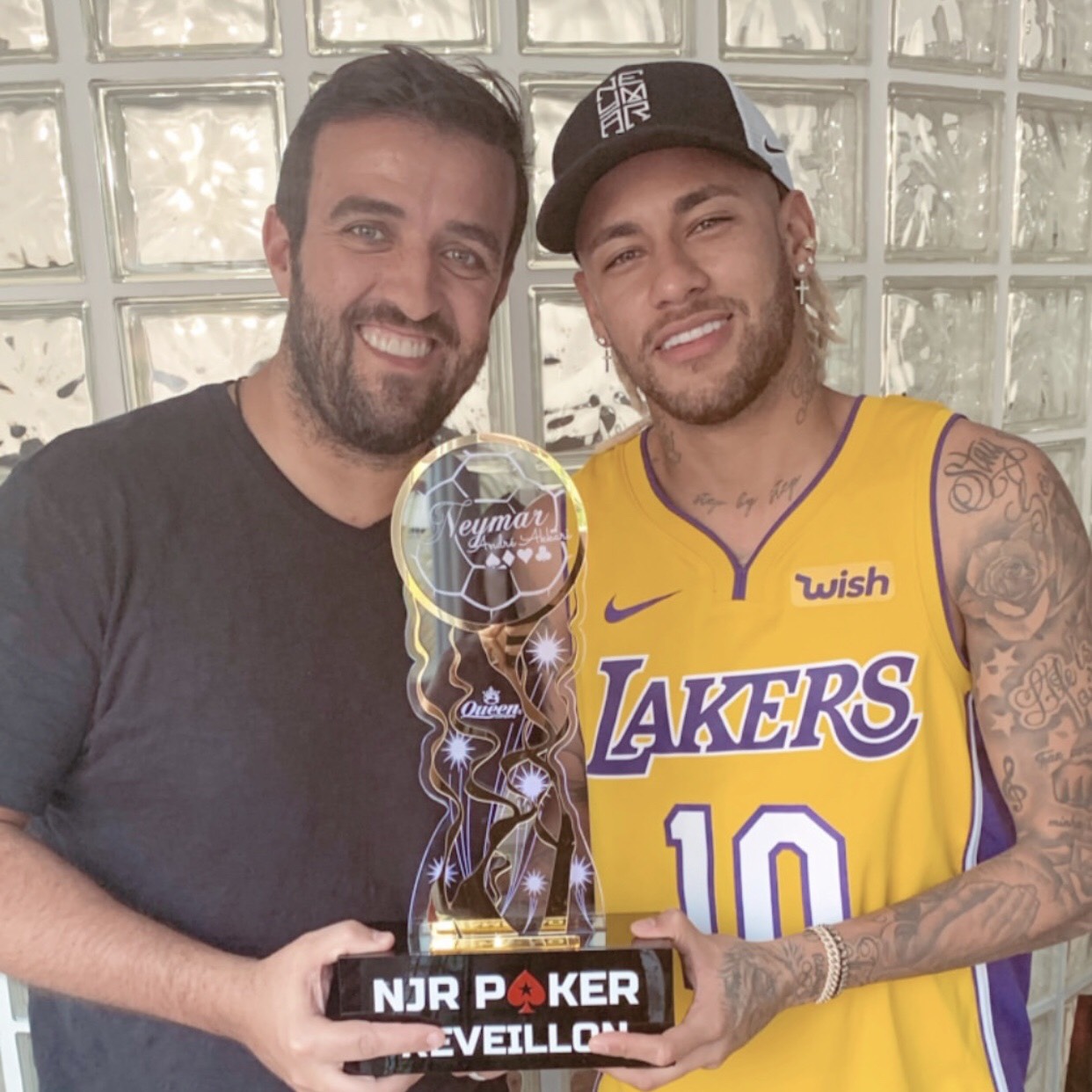 "It's great to be able to join our friends this holiday season," said André Akkari. "It was great to play poker with them all. We laughed a lot. It was sensational, and I still had another final table with Neymar. He's really showing his skills at the tables."
The top three finishers, who received the beautiful trophies created by Queens Eventos (which provided the entire professional structure of the tournament), were Aldo Dias (champion), Stetson Fraiha (second place) and Andre Akkari (third place).
Thanks for the hospitality, Neymar Jr!
To see more pictures and Stories of the tournament, visit the PokerStars profile on Instagram.