Headlines on Day 6 of Turbo Series, and looking ahead ot the weekend on PokerStars…
• Shawn "buck21" Buchanan headlines the day's Turbo Series news
• Adrienne "Talonchick" Rowsome goes close in Event 20
• Get details of the latest episode of Poker in the Ears
• Read about Jaime Staples's good night at the American Poker Awards
• Watch as Kevin Hart and Usain Bolt continue their #GameOn challenge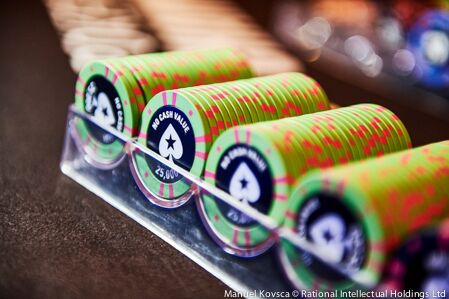 Results from yesterday
Five events played out yesterday, with some familiar names appearing in the box scores below. Most obvious perhaps is buck21, also known as Shawn Buchanan, who as well as winning practically everything there is to win on the internet, came second in the PCA Main Event last month. He won Turbo Series Event 22 for a first prize of 60,962.44 after a heads-up deal.
There was also a final table appearance for Team Online's Adrienne "talonchick" Rowsome, who finished fifth in Event 20, collecting $2,979. Details of that result, and all the others from the day, are below.
Turbo Series 19: $55 NLHE [4-Max Progressive KO] $150K Gtd
Entries: 5,562
Prize pool: $278,100
Places paid: 720
1. PapaKerzh [2] (Russia) $16,272.93 + $10,225.16 in bounties
2. Elisey87 [2] (Russia) $9,858.64 + $1,145.59
3. GoMnio55 (Bulgaria) $5,717.73 + $2,253.24
4. 12dürma89 (Austria) $3,505.45 + $1,299.34
Turbo Series 20: $109 NLO8 [8-Max] $50K Gtd
Entries: 669
Prize pool: $66,900
Places paid: 95
1. wojtass3344 (Poland) $11,538.61
2. cladarth (Poland) $8,224.75
3. Doctor2D (Denmark) $5,862.88
4. Juicy_J_93 (Canada) $4,179.26
5. talonchick (Canada) $2,979.13
6. AngriPig (Mexico) $2,123.62
7. Ayronn (Poland) $1,513.79
8. bxlmaestro (Belgium) $1,079.08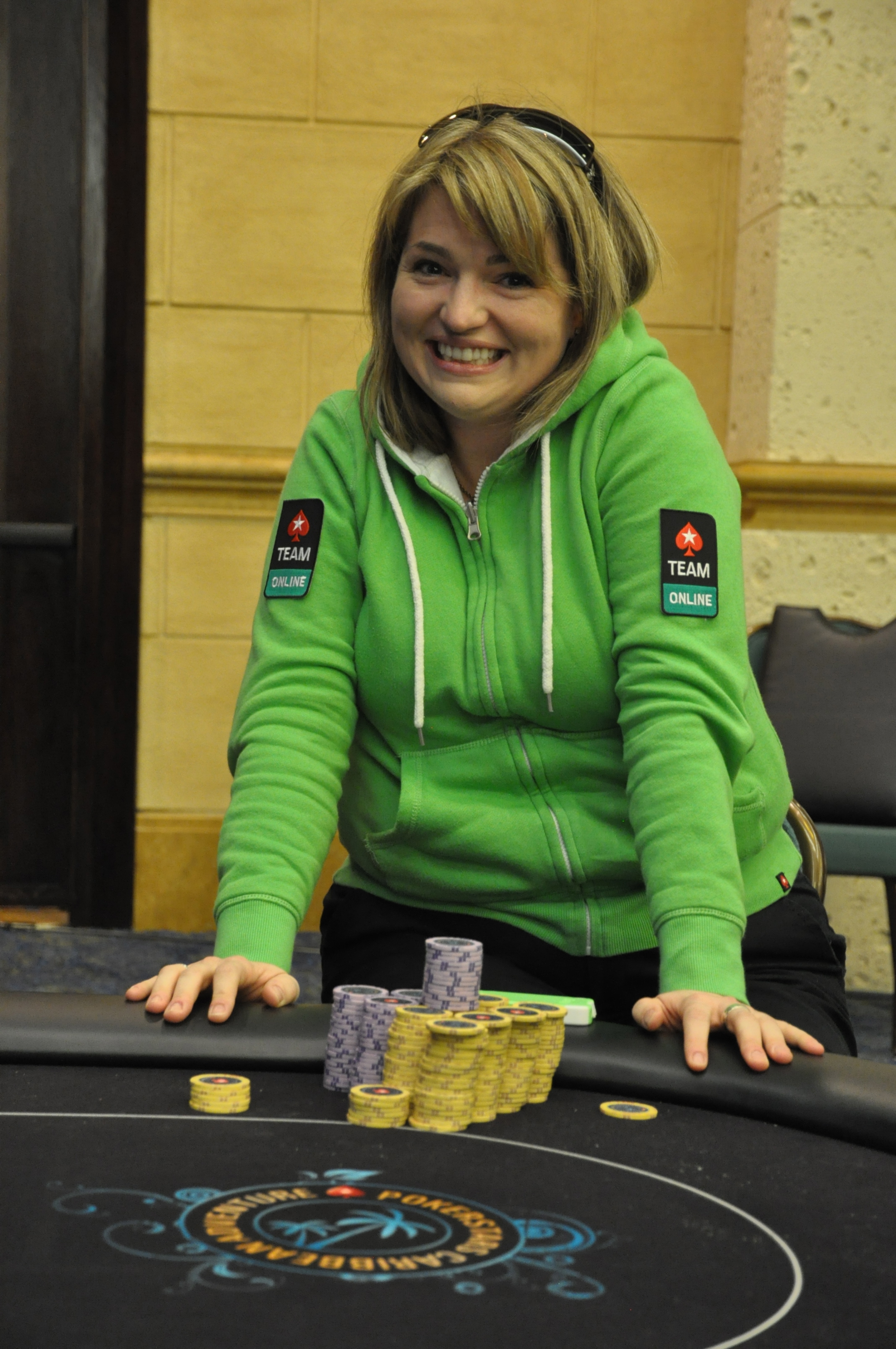 Adrienne "talonchick" Rowsome
Turbo Series 21: $215 NLHE $250K Gtd
Entries: 1610
Prize pool: $322,000
Places paid: 233
1. ArielBahia (Brazil) $48,935.82
2. rideniuk (Lithuania) $34,882.42
3. Timonpoika (Finland) $24,865.38
4. YoUlOsE_BrO1 (Greece) $17,724.94
5. bargeeeld (Germany) $12,634.95
6. carels6 (China) $9,006.62
7. SK:Tiltless (Bulgaria) $6,420.22
8. dalemati24 (Uruguay) $4,576.58
9. plspaythxbye (Ukraine) $3,262.34
Turbo Series 22: $530 NLHE [8-Max] $250K Gtd
Entries: 785
Prize pool: $392,500
Places paid: 111
1. buck21 [3] (Canada) $60,962.44*
2. vitinhorrn15 (Brazil) $53,112.44*
3. robbydoooo (United Kingdom) $33,841.54
4. C. Darwin2 (Sweden) $24,123.40
5. Play2win$1kk [2] (Russia) $17,195.97
6. Sasuke234 (Sweden) $12,257.89
7. PIUlimeira (Brazil) $8,737.87
8. $trateGema [2] (Germany) $6,228.66
* denotes two-way deal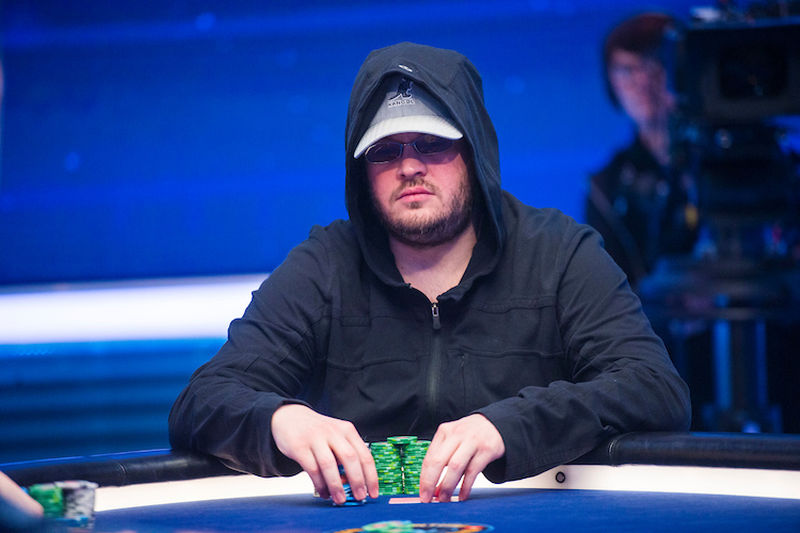 Shawn "Buck21" Buchanan at the PCA final table earlier this year
Turbo Series 23: $55 NLHE [6-Max Shootout] $50K Gtd
Entries: 1,868
Prize pool: $93,400
Places paid: 216
1. TheSomeguysLife (Germany) $12,765.02*
2. moe.s5 (Lebanon) $10,897.03*
3. tdr01 (Romania) $10,897.03*
4. nareee (Brazil) $5,604.00
5. slaveambient (Ireland) $3,736.00
6. Erikajax1 (Malta) $2,316.32
Today in the Turbo Series
There are four events scheduled for today, but the weekend will keep players busy with a further five events on Saturday, and five more on Sunday. You can find details of all of those on the Turbo Series homepage, with Friday's events listed below.
10:00 ET Turbo Series 24: $27 NLHE [Escalating Antes] $100K Gtd
12:00 ET Turbo Series 25: $109 NLHE [8-Max] $150K Gtd
14:00 ET Turbo Series 26: $530 NLHE $250K Gtd
16:00 ET Turbo Series 27: $109 PL Badugi $25K Gtd
18:00 ET Turbo Series 28: $55 NLHE [6-Max, Hyper-Turbo, Progressive Total KO] $100K Gtd
Poker In The Ears
"James and Joe talk about their exploits playing #PUBG as an inept duo, before breaking down more episodes of the #CashChallenge (currently airing on Channel 4 in the UK and Ireland, and available to watch in the rest of the world at PokerStars.tv). They're joined by Sam Grafton, who viewers have witnessed being put through the ringer by Alireza Fatehi in the last couple of weeks.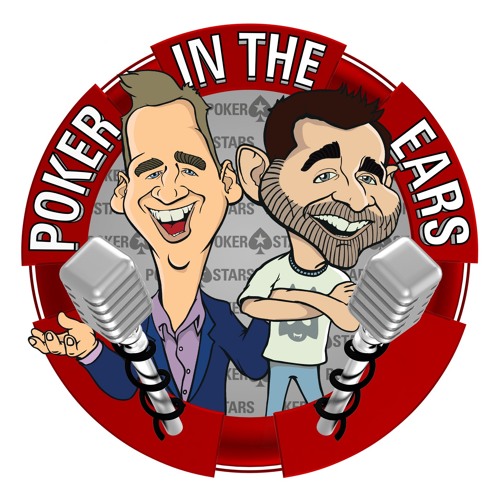 "There are details of the next $500 #PokerInTheEars freeroll, and Chris Gumprich from Canada completes classic 'Airplane!' quotations, as he takes on Joe in this week's edition of 'Superfan vs Stapes'. Please don't forget to rate, review and subscribe to the podcast.
Click here to listen to the latest episode.
Silverware for Staples
It has been a good week for Jaime Staples who yesterday won the title of Best Streamer at the American Poker Awards.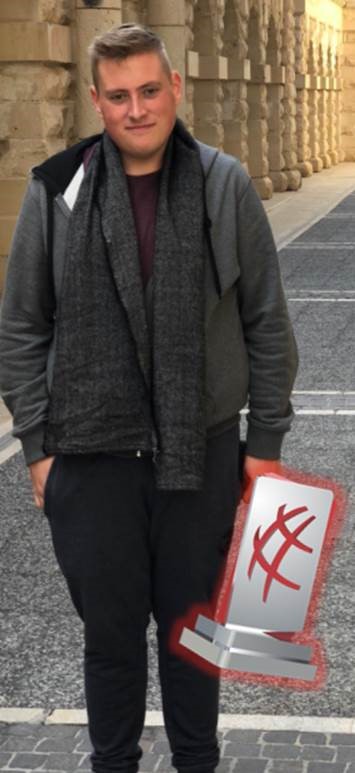 An artists impression of Jaime with his winners' trophy
He won the prize ahead of equally deserving competition, not least from fellow Team Pros. Read the full story here.
#GameOn continues
There have been ice baths, bluffing, reads, and even a race on the beach. But now it's all about poker, with Hart and Bolt, ably assisted by Daniel Negreanu and Fatima Moreira de Melo, trying to get the #GameOn edge.
Watch the latest video below.
For more details of the Turbo Series, including details of all 74 events scheduled, check out the Turbo Series homepage.