As we wind down the Moneymaker PSPC Tour, it's worth taking a minute to stop and reflect on what we learned. Here are my two big takeaways:
Poker in America is alive, well, and vibrant, thanks very much
Yes, Black Friday was a blow to online poker in the U.S. But this is the game's ancestral home; it thrived before online poker and continues to thrive despite the seven-year chill since April of 2011. Everywhere we went, we saw rooms packed with poker people playing poker, from $2-6 limit hold'em rock-fests to $25-25 PLO street brawls, and everything in between. Yes, they asked us when PokerStars is coming back to their locale; they asked a lot. But whether it's dealt on a real felt table, a 2D table image, or on a virtual yacht, Americans love their poker.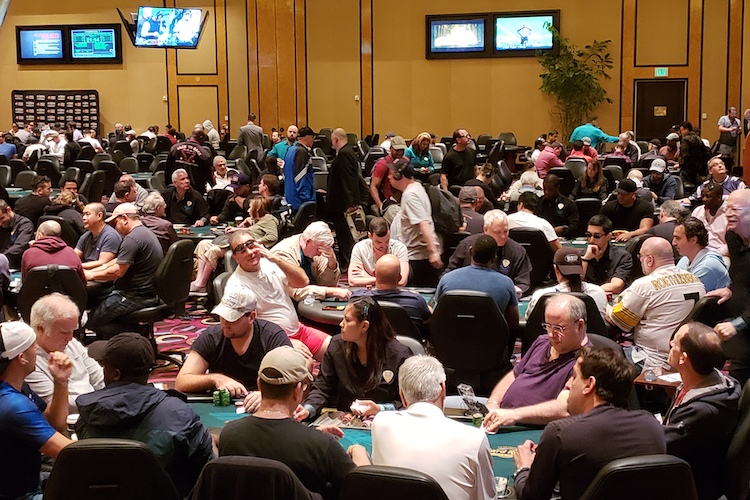 From sea to shining sea, the cards are in the air.
American poker players love Chris Moneymaker
At every stop, Chris is surrounded by a tsunami of fans who want autographs and selfies. They have a story of how he got them into poker, or how they remember following his journey in 2003. A few recall meeting him in past years – it obviously sticks with them. Today, we asked everybody to come up and take a group picture with him; you can see what happened…
So the Moneymaker Tour has been ocean to ocean, from New England to Southern California. We can reliably say that American poker shows no signs of slowing down, and American poker players' love of Chris Moneymaker hasn't diminished a bit, 15 years on.
That's two great thoughts to take away from this road trip.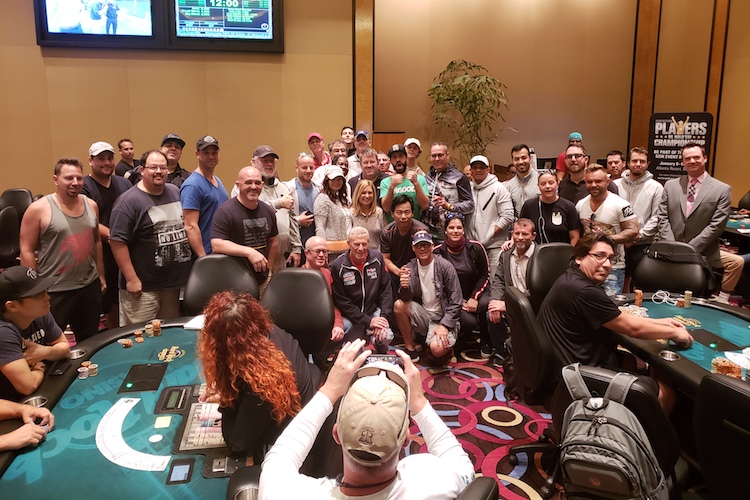 Thanks, Chris. We're glad you're here.