Those of us of a certain age and bent can't walk through the Hard Rock Hotel and Casino here in Hollywood, Florida without being overcome by a wave of nostalgia. Recollection of a time when we were younger, more innocent, and all we wanted was to be one of these two guys:
If you don't know who these guys are, ask your parents.
As if to drive that home, last night, Jason Bonham (son of legendary Led Zeppelin drummer John Bonham) was performing a tribute show of Zeppelin songs just down the hall from the poker room. Were I not working, I'd be nowhere else.
I guess the point is: what's more fun than a Moneymaker Tour stop where we're giving away a Platinum Pass? More fun than Chris Moneymaker hanging out, taking pictures with the fans, and bringing the fun back to poker? It's all of that in a place where the laundry bags say "Dirty Deeds" and the soundtrack is Queen, U2, and the Beatles.
But it's also people such as Rick. Rick is a fan of vlogger Jaman Burton, who's here documenting the festivities for his YouTube followers. Rick told us that he's never played a "real" tournament before – "just bar poker". But the combination of the Platinum Pass and Jaman being here was more than he could miss, so he's dipping his toes into the tournament poker waters.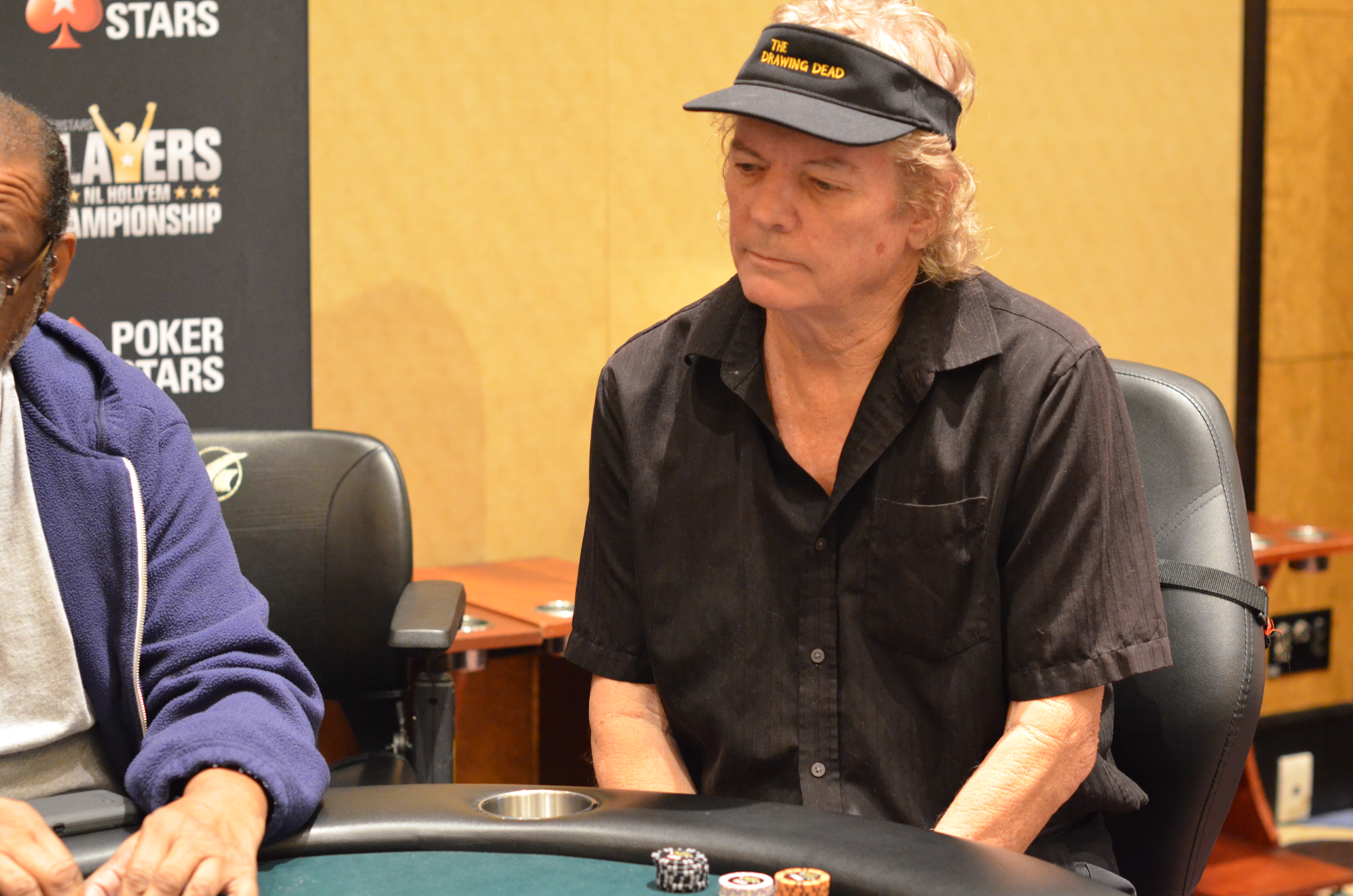 If James and Joe were here, this guy would be their pick.
It's first-timers, people with $86 and a dream, and B&W pictures of David Bowie and Tom Petty in the hallways. It's the grand rock and roll finale of the Moneymaker Tour. And we like it.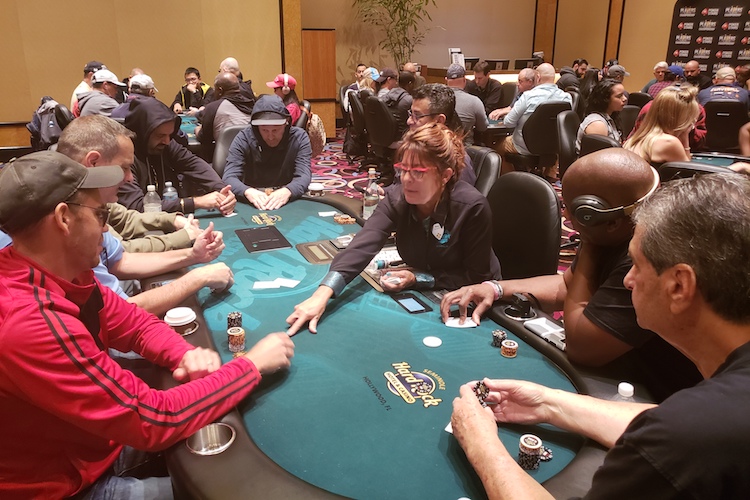 Cool red Euro-glass frames on dealer: definitely rock 'n roll