It took us a while to burst the bubble but we finally had a double play across two tables and went from 31 to 29 in one fell swoop. The scene was a joyful chaos of players, hangers-on, spouses and friends, interested players, media people, and Lucky Chances staffers persistently trying to keep us all under control.
Haven't we all been here before? This is a friendly, local-filled room. They're definitely not used to big crowds, multiple people with cameras aiming lenses at them, and $49k ($19k cash plus a $30k Platinum Pass) awaiting the winner tomorrow. I felt for this guy.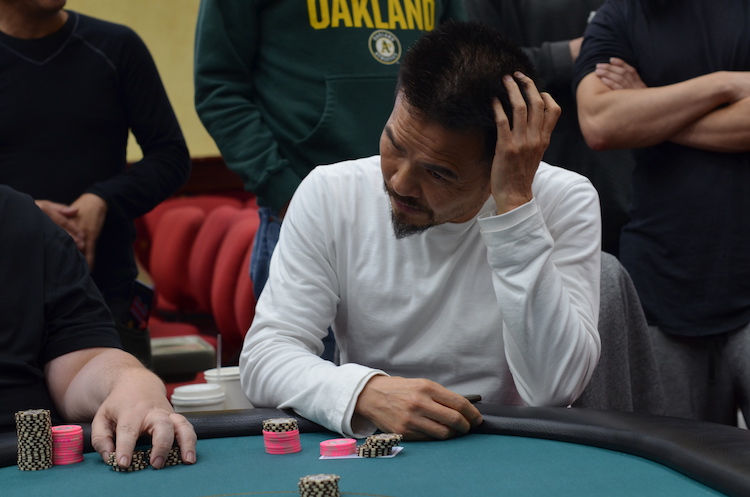 So Junior Merafuentes (the runner-up at Stones) shoved in his last 19k from under-the-gun. Folded around to the big blind (6k), who looked at his cards and laughed. "I should have just called without looking, which is probably correct. I have a terrible hand." Junior smiled – I guess he didn't have a terrible hand. We all watched. Finally the big blind tossed 82o in face-up and said "I fold". Junior showed pocket 9's – I guess he'd have taken a call against that hand.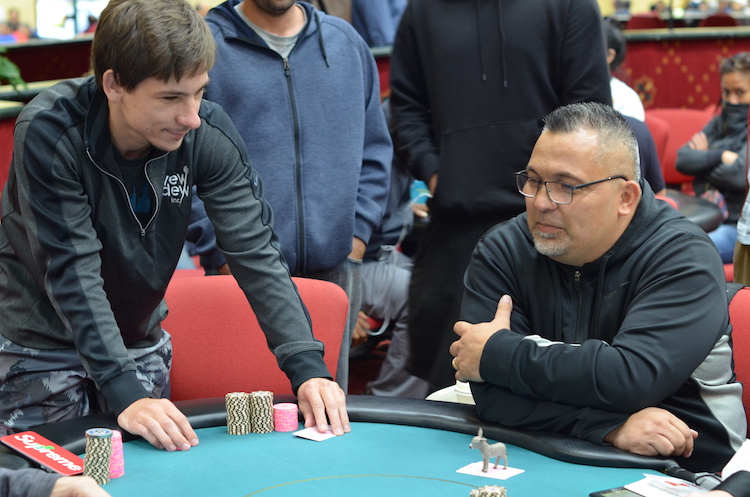 This woman agonized over a call and ultimately ended up being half of the double bust-out that saw her and another player chop a $150 min-cash.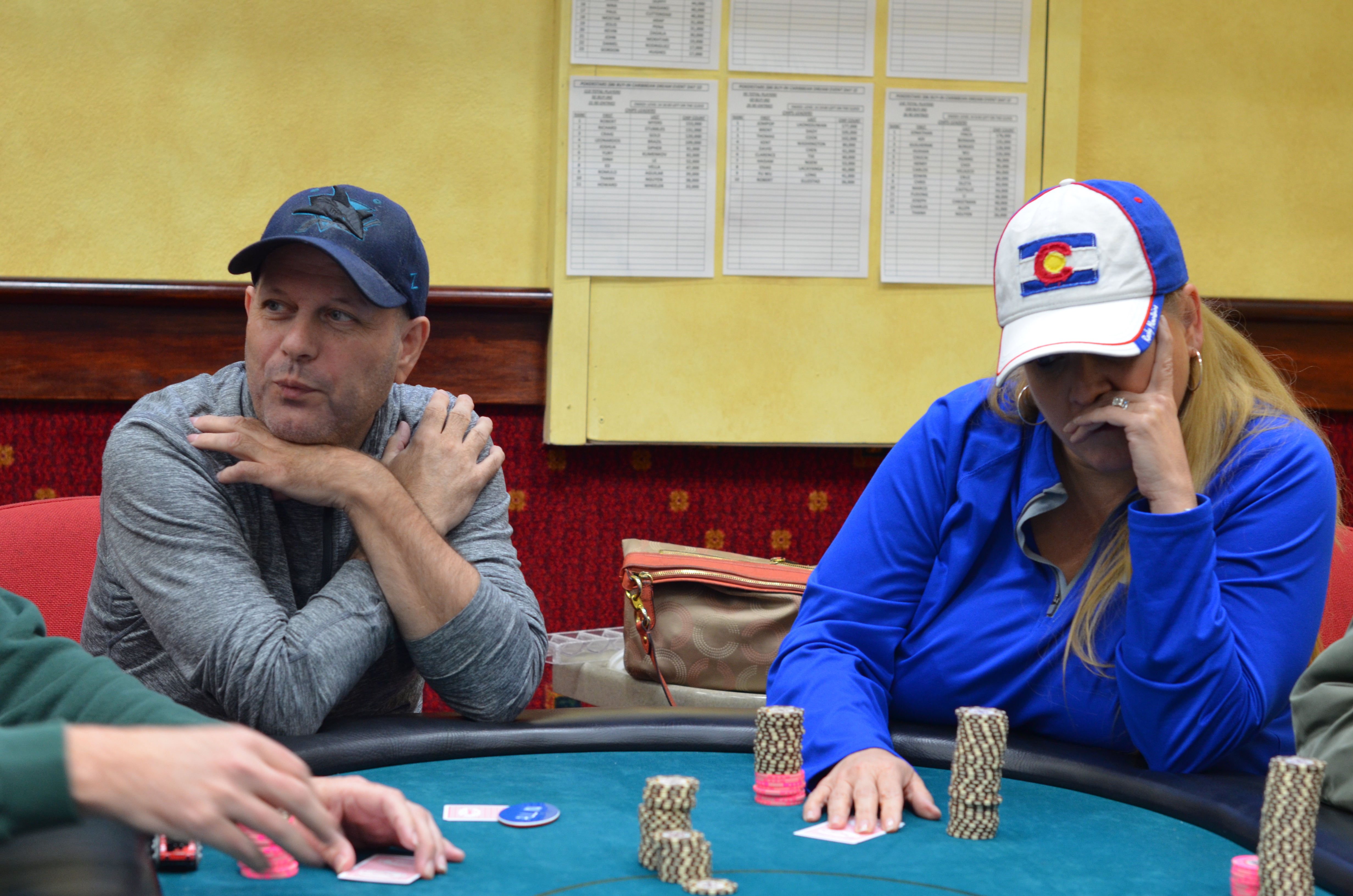 And here we are. 106 coming back tomorrow at 9:30am (and they're all guaranteed a min-cash of $150). Here are the top couple dozen chip leaders. They'll come back at level 13, blinds of 2k-3k, and a 3k big blind ante. Average chip stack is a hair under 80k.
Benny Cruz – 241k
Evan Sandberg – 216k
Thomas Haury – 187k
Jonathan Finch – 178k
Jompop Laongsuwan – 177k
Jimmy Zhou – 166k
Paul Chavez – 160k
Dino Anicete – 158k
Luis Jascques – 158k
Jesse May – 158k (no, not that Jesse May)
Robert Myers – 153k
Allen Dias – 146k
James Smith – 146k
Gary Chau – 141k
Adi Berman – 135k
Jannsen Mercado – 133k
Shelly Miller – 133k
Richard Stubbles – 131k
Yang Min – 129k (we'll have to see how much Min cashes)
Guilherme Borges – 128k
Huihan Wu – 126k
Marcus Newbury – 123k
Craig Gold – 120k
Chris Moneymaker – 115k (yes, that Chris Moneymaker)
See you all tomorrow