After the deal that saw chip leader Othniel Joseph leave the table (and the room) with no Platinum Pass, but more than $12,000 in cash, there were five left to battle for the trip to the Bahamas. After three bust-outs, we were down to Nitis Udornpim, most recently of Columbia, Maryland, and Hristo Zlatkov from Washington, D.C. proper. Ultimately, Nitis ended up with about 85% of the chips, and a burning desire to eat fried conch on Potter's Cay, across the bridge from the Atlantis.
Let's just say that Michael, the guy wearing a uniform and a badge, wasn't the only person dealing at that table.
Nitis: "How about I give you $1,000 and we end this thing right now?"
Hristo: "Deal the cards."
Michael: -Pitches cards-
Nitis: "What's your price?"
Hristo: "$2,200. And a beer."
Nitis jumped up and stuck out his hand to close the deal.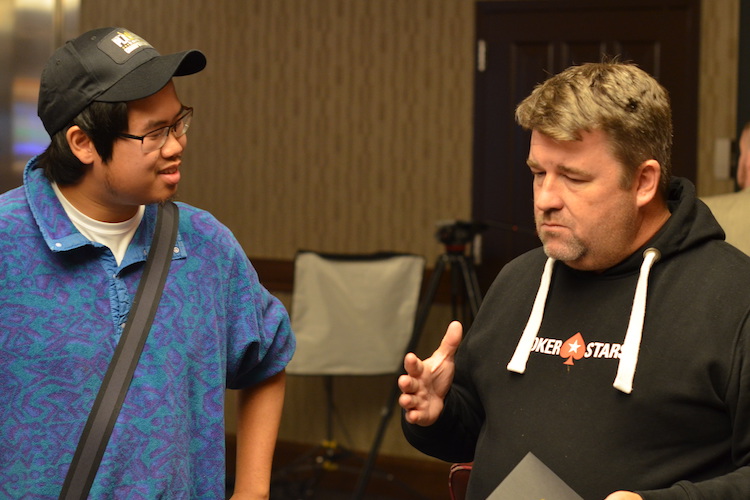 Yeah, I think going to a full six-pack would have been fine…
This was one of those days when everybody got what they wanted in one way or another. Othniel got more cash than any one person was "supposed" to get. Hristo got more cash than the first deal gave him.
And Nitis? Well, Nitis and his girlfriend Erin have a date with a plate of fried fish and a cold Kalik seaside in January.
---
The final six payouts, adjusted for the first deal, the second deal, and daylight savings time:
Othniel Joseph – $12,804
Jeremy Bittan – $8,096
Nitis Udornpin – $5,792 and a Platinum Pass
Carlton Tarter – $5,641
Donald Dombach – $5,361
Hristo Zlatkov – $7,200 and a beer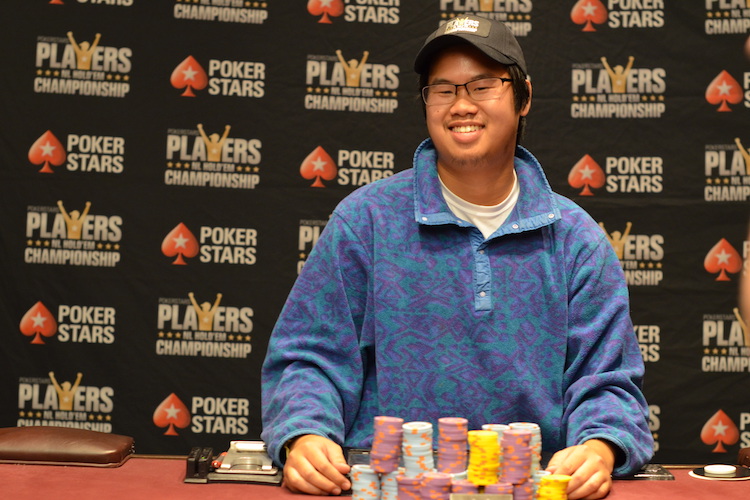 No cards to show – the last hand never happened.