What if Chris Moneymaker wasn't a poker legend – I mean, what if you didn't know him as a poker legend? But what if his name meant something to you – like what if it was your name too?
She just showed up at Moneymaker Tour blogging HQ (aka "a couple of tables pushed together") here at Foxwoods. Said "My name's Brianna Moneymaker", and reached for her driver's license. She didn't need to; her facial expressions, smile, and entire vibe promised that she and Chris were cut from the same cloth not too far back.
Do you know what it says on her driver's license?!?!?
The cool part was that she'd never met Chris, but she heard about this event and drove an hour down from school to get one of the more unusual pictures that Chris will take today. We were delighted to meet Brianna; we asked her to sit down for a few minutes to tell us what it was like to discover she had famous kin, and what it's like to walk around with the name "Moneymaker".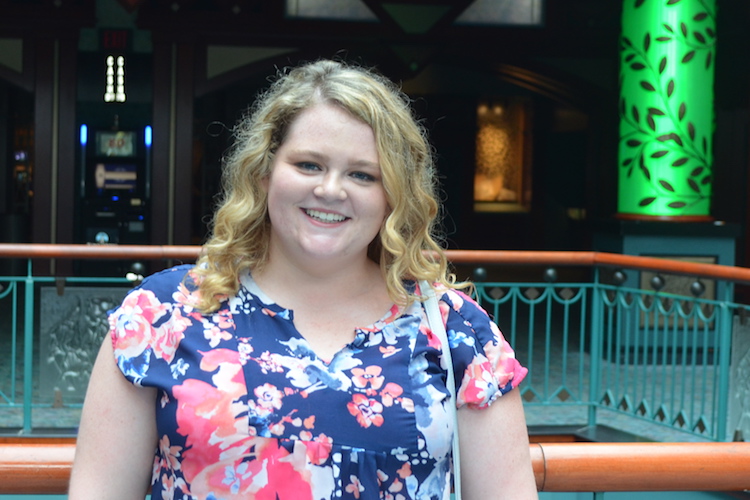 Why does this smile look so familiar?