It took over ten hours, but we have a winner of the Moneymaker PSPC Tour event at Mohegan Sun.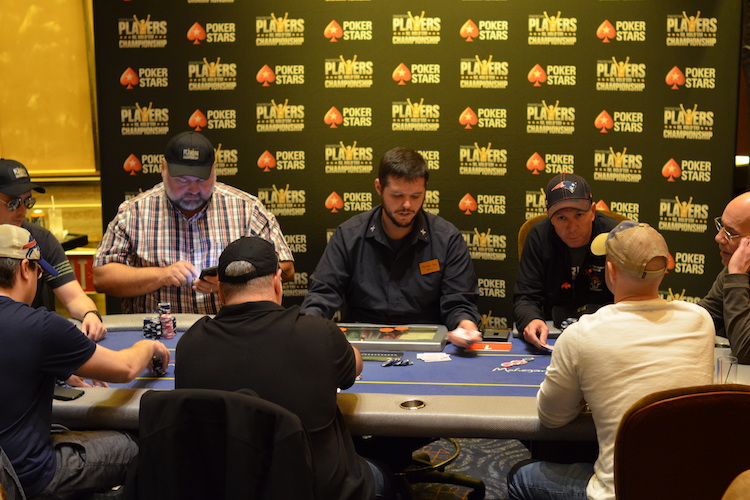 Equity in the Platinum Pass alone: an average of $4k+
When most of the dust had cleared, Rick Becker (of FARGO fame, if that means something to you) was heads-up against Rhode Island semi-pro volleyball player Arthur White. Conveniently, they were sitting in the #10 and #1 seats respectively, making the photographers' jobs that much easier…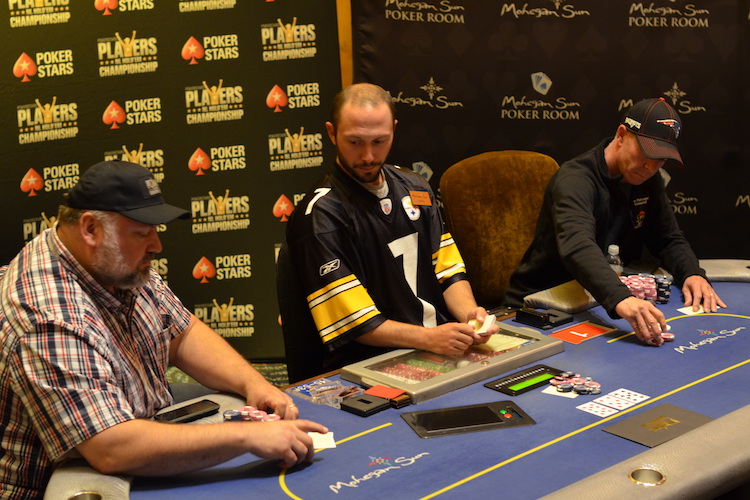 They didn't even have to move from their original seats
Arthur had pulled out to a commanding 6M to 1.5M chip lead, but Rick found a double-up a couple of times to stay in the running. Finally they got it in with Arthur holding A7 and Rick K3. The board blanked out and we had a winner.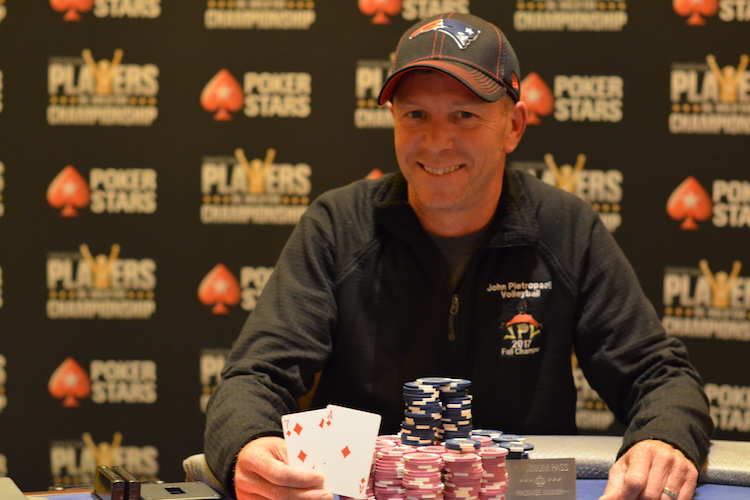 Probably be his favorite hand for a while
With that, we finish the last of four nights of the oval table, and Arthur is king. Now he can go down to the Atlantis and slay dragons.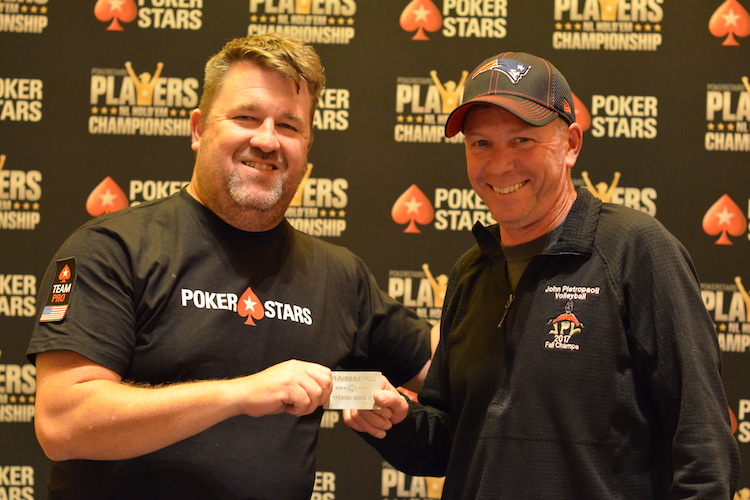 Take this metal sword, er, card and go forth…
Late update – here are the final table payouts:
PLACE FIRST LAST PAYOUT
1 Arthur White $ 3,000.00 + Platinum Pass
2 Ricky Becker $ 5,857.00
3 Michael Chafetz $ 3,737.00
4 Ryan Sullivan $ 2,890.00
5 Justin Szalkiewicz $ 2,156.00
6 Aaron Kosakowski $ 1,718.00
7 James Worth $ 1,431.00
8 Sebastian Steinhoff $ 1,137.00
9 Christoper Hebert $ 900.00
10 Darakone Inthiphab $ 650.00