The new Carnaval Series starts across Southern Europe this weekend…
I think we should start by boiling down a definition of "Carnaval Spirit" into something we can all agree with. Then we can talk about the Carnaval Series, a brand-new tournament series which starts this weekend across Southern Europe.
Let's see if this works:
€10 million guaranteed in 166 tournaments across France, Spain and Portugal; between February 3 to 18. And a €250 Main Event with a €1 million guarantee.
Another €5 million guaranteed in Italy, from February 10 to 25, with a Progressive KO Main Event with €500,000 guaranteed.
No feather boas, no carnival floats, and no dancing.
So, assuming this is the kind of carnival you might be interested in, here's the rest of it.
---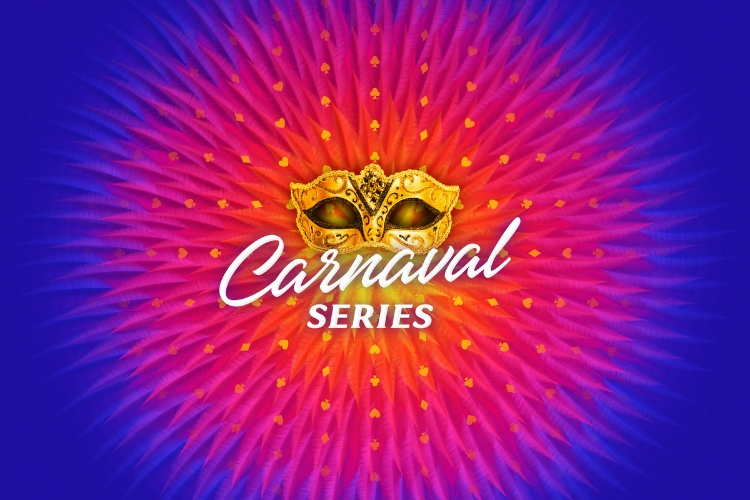 Carnaval Series starts across Spain, France and Portugal from this Sunday
---
For players in France, Spain and Portugal, the buy-ins range from €5 to €250, including that €250 buy-in Main Event on February 17.
Other key series highlights include
• The €30 buy-in Masquerade tournament on February 18 (€100,000 Gtd)
• Two €250 buy-in Sunday Specials on February 3 and 10 (€250,000 Gtd)
• And the €50 buy-in Warm-Up on February 17 (€225,000 Gtd)
Meanwhile in Italy, 110 events will run from February 10 to 25.
"Off the back of a very successful Winter Series, we plan to keep up momentum for our Southern European players by kicking off 2019 with something new," said Severin Rasset, Director of Poker Innovation and Operations at The Stars Group. "We look forward to players of all levels joining us and getting in the 'carnaval' spirit."
This should be a spirit we can all agree will be worth getting into.
For more details, check out the Carnaval Series pages in French, Spanish and Portuguese, and Italian (coming soon).