At one stage today, it looked as if Japan were going to have two Platinum Pass winners from this week representing at the PokerStars Players Championship (PSPC) in 2019, such was the chip lead that Mitsuhiro Shiga held over Michael Soyza heads-up in the APPT Korea Main Event final table, but the Malaysian poker pro had other ideas.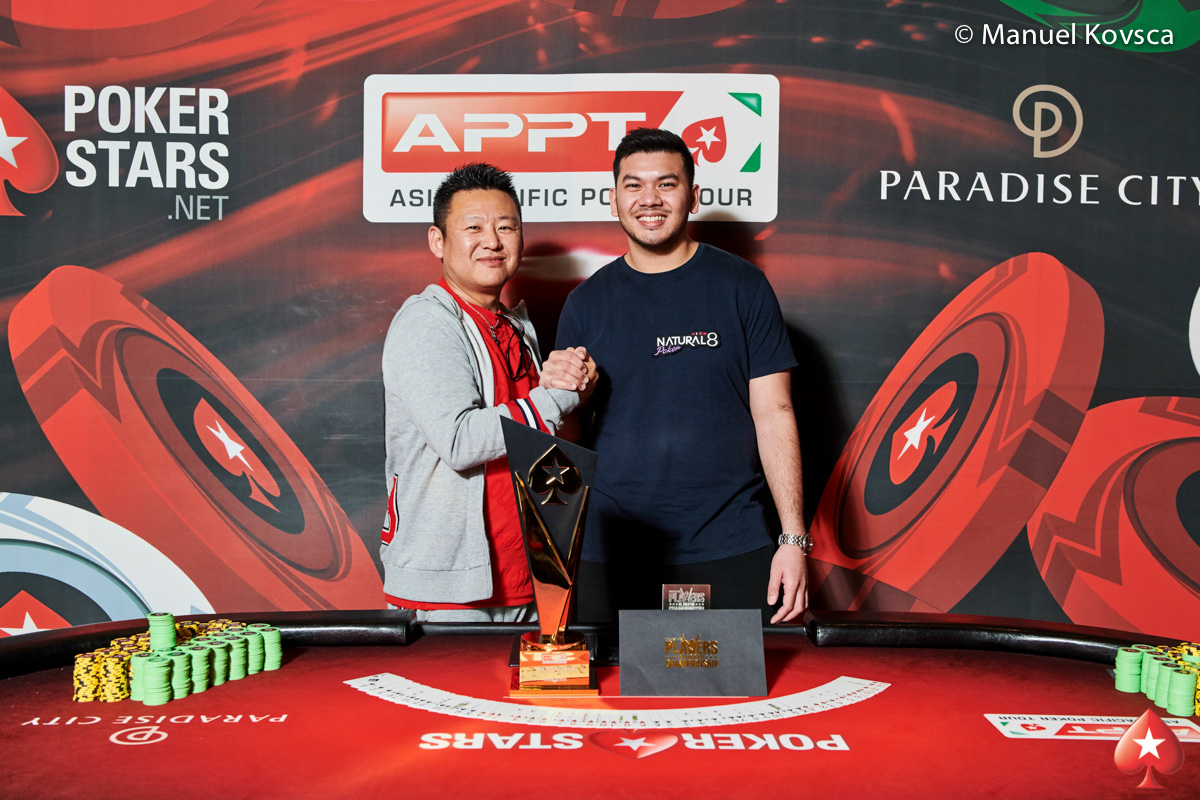 Mitsuhiro Shiga (left) came close to beating Michael Soyza (right)
"Shiga is a very very tricky player who put me in a lot of tough spots," Soyza said. "In the end I got kings though."
The Main Event offered the last opportunity this festival for players to win their way to the Bahamas next January, so it's an opportunity you don't let go lightly. Soyza already had three cashes this week, including a win in Event #15 (NLHE/PLO) but all of those achievements pale in comparison to his last one.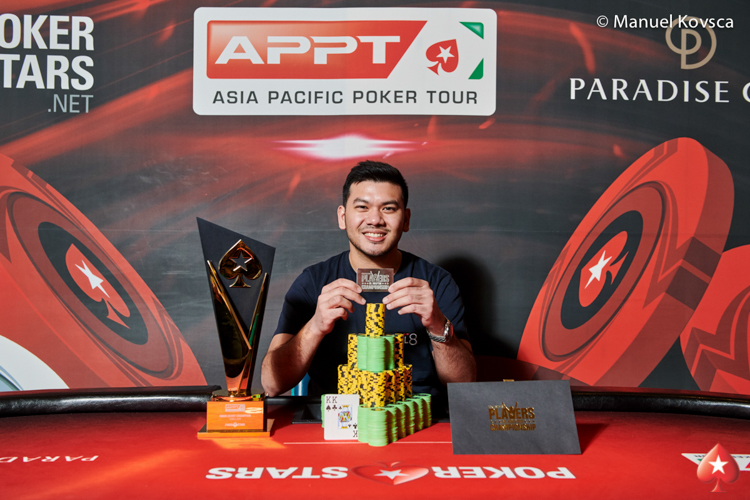 Michael Soyza with all his goodies
Soyza entered the final day as chip leader and was never out of contention for the win. His Main Event victory earned him ₩158,700,000 (approx. US$148k) and of course the US$30,000 Platinum Pass that we've already mentioned.
"I was going to sell one of my kidneys, I heard you can live with one, and was gonna play [the PokerStars Players Championship] anyways," Soyza said. "But now I saved $25k I guess. Looking forward to it."
Read how he won the event here and watch the whole of his winner's interview below:
Michael Soyza is one of more than 300 Platinum Pass winners who will be going to the PokerStars Players No-Limit Hold'em Championship. Want to see more? Meet them all on in our PSPC Platinum Pass Winners index.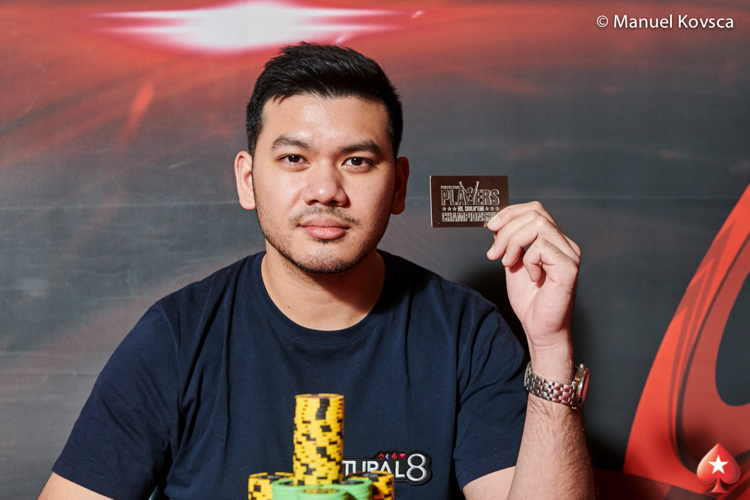 Michael Soyza and his Platinum Pass
Who are the Platinum Pass winners? | Platinum Pass winners index
PSPC News | FAQ | Where and When to Win a Platinum Pass