There's a possibility, however slight, that the talent demonstrated by Luis "Hulk9950" Felipe in the 12th Anniversary Sunday Million, is inherited.
"My mother plays poker every day," he said. "On Facebook ;p"
Then again, talking to the 30-year-old from Brazil, who won $960,000 a little over a week ago, you sense that something else might be responsible.
"My typical Sunday is like any other day. I have a pretty well defined routine. Just after waking up I prepare a bulletproof coffee. I study one hour, I play one hour of zoom 6-max NL 200. Then I do a yoga practice, and finally I go to the casino. I'm a live cash game player.
"Every second of my life was designed to be better every day."
It's the kind of attitude that would tip off any opponent as to the type of opponent they were up against. In this case, a well-organised young player looking to improve. Not that that guarantees success every week. It doesn't. But it might help shape your reaction to defeat, which counts a lot.
First he talked about the tournament itself.
"My best game is deep stack, so at the beginning and until the end of the first day, while the tournament was a bit deeper, I was more comfortable playing. And also during the heads-up I was pretty comfortable playing since I played mainly HU for some years.
Luis "Hulk9950" Felipe
"My expectations since I passed to the second day with a very good stack was to win it. I was not even looking at the sizes of the pay jumps. Reaching the final was amazing! I was pretty confident and happy at the moment!"
The final table was a thriller, as you can read in Jason Kirk's report on the Blog. The relief after winning in such a fashion, and after having stared at a computer screen for 18 hours, is almost impossible to describe. We usually measure it by the time it takes for the winner to answer the email we send, pestering them to answer questions. In Felipe's case, cheery in every correspondence, a little over a week.
"I had a sensation of mission accomplished, of reward for all the hard work that I had been doing for the past years every day!" he said, describing the moment he won. "And of course, endless happiness!"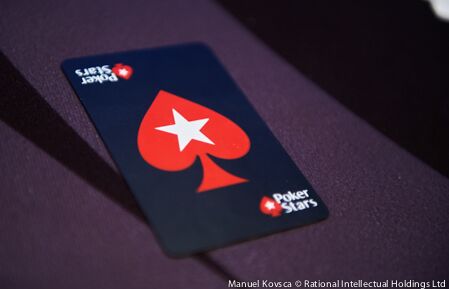 Which could fool the uninitiated into thinking that such an achievement was easy. That all the focus and dedication, the routine, simply paid if as it should have done. But the reality was more trying. Felipe had his fair share of obstacles. Some of which he was lucky to clear.
"I will remember that nothing is impossible! I went down to six big blinds two or three times," he said. "And to two big blinds another! The first hand of the final I had to put all my chips on a big bluff. It was tough!"
The message from all of this?
"Never lose hope! ;)"
Which goes somewhere to describing the past 12 months of Felipe's life.
"I have been improving my life every day. I was living better and getting closer to my goals. Even having a hard routine, knowing that I was on the right track was fulfilling enough."
For now, Felipe has allowed himself a rare break after this career best win to indulge some more vigorous, and outdoor hobbies.
"I haven't decided yet my next steps. I'm taking some days off before going back to my country to think about it," he said, although he may spend some time on the extreme sports."
Then, some reflection on what to do next.
"I was planning to play live high stakes, but I'm not sure anymore. No matter what I decide to do, it was just the beginning!"