This week on PokerStars…
• What's going on at APPT Macau?
• The EPT is back!
• What's going on at EPT Sochi?
• Details of the latest Poker In The Ears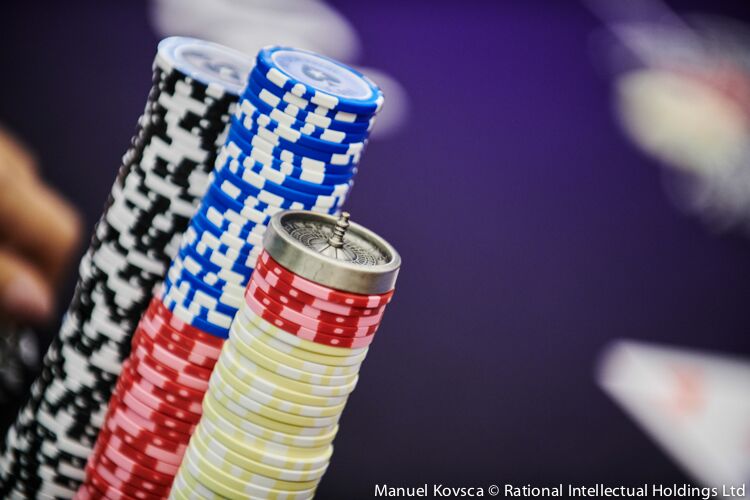 The EPT Sochi Main Event is one of three tournaments in progress at the moment, along with the APPT Main Event and High Roller in Macau
APPT Macau Main Event reaches critical stage
This quick review of the week on PokerStars starts in Macau where the APPT is reaching the pointy end.
It's not just the Main Event in full swing. The High Roller event kicked off earlier today. You can follow updates from both at the links below.
Click for APPT Macau Main Event updates
Click for APPT High Roller updates.
The EPT returns
The European Poker Tour took a one year break last year, but is now well and truly back.
Ahead of the first EPT event of the season in Sochi, we peeked behind the scenes of the Tour to answer questions like:
"Why are the winner's trophies so heavy?"
And…
"Did you know an EPT chip is practically indestructible?"
Find the answers, and more, by reading what makes the EPT the best poker tour in the world.
The EPT arrives in Sochi
Talking of which, the EPT Sochi Main Event began today. It's Day 1A and they'll be live updates on the blog through to the final table next Thursday. They'll also be cards up coverage from Day 2 (Sunday), all of which you can find on the Blog.
Click for EPT Sochi Main Event live updates.
Poker In The Ears
The latest podcast – featuring EPT Sochi commentator Richard Orford and Platinum Pass winner Mikolaj Syp – is now live.
We'll let the team introduce things…
"Yes, there are more apology kittens on this week's podcast, due to more freeroll problems! But James is (reasonably) certain that the next game will run smoothly. Listen carefully for the details.
"The boys look ahead to five days of live streaming from #EPTSochi (Sunday 25 – Thursday 29 March at YouTube.com/PokerStars). There's info on the broadcast times, freerolls, and some interesting changes to the Main Event.
"This week's guest is Richard Orford, a recent newcomer to the #PokerStarsTV commentary team, who talks about his TV career and love of poker, and takes on James at movie trivia in one of Joe's trademark stupid quizzes.
"Plus, #PlatinumPass winner Mikolaj Syp gets the chance to win MORE prizes in 'Superfan vs Stapes'.
Don't forget to rate, review and subscribe to the podcast. The next episode of #PokerInTheEars will be released on Thursday 19 April.