The end is near — for Liv Boeree and Igor Kurganov's "Next Great Poker Brain" Platinum Pass Adventure, anyway.
This weekend is the fifth and final installment of the now-familiar LivGor quiz, featuring the brightest finishers from the previous weeks. No big deal here — just a $30,000 Platinum Pass on the line and the sharpest minds in the poker world watching on Twitch.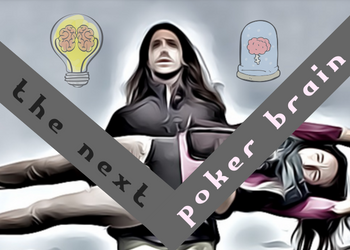 Who will be the Next Great Poker Brain? We'll find out very, very soon.
"We've started with over 2500 contestants and are down to the final 10 most consistently sharp ones!" said Igor. "One of the pleasures for Liv and me was the huge number of deep, sometimes frustrated deliberation followed by A-HA moments for the participants. These 10 will have had a lot of A-HA so far, so we'll be challenging them even harder in the final round!"
These 10 geniuses, who hail from everywhere from Kazakhstan to Canada, will face a new series of extra-tough puzzles to answer this weekend. And to celebrate, Liv and Igor are incredibly excited to have a special guest judge help determine the two winners: Tim Urban of WaitbutWhy.com.
As an expert in rationality and a former poker player, Tim is equally as obsessed with puzzles as the hosts are, so he'll be a great third judge to help find out who will be traveling to the Bahamas in January.
The show will go live on Pokerstars Twitch this Saturday at 7pm UK time (2pm ET, 11am PT) for a very special livestream with Tim to discuss our favourite brainteasers and announce the two winners.
Liv and Igor will start the stream playing some heads-up poker while viewers will be able to try their hand at some of their favorite puzzles. Then Tim will join the show and they'll talk about some of his favorite puzzles and topics related to the fascinating stuff he writes about at WaitButWhy.com.