Liv Boeree and Igor Kurganov have spent the last few months searching for the Next Great Poker Brain to send to the PSPC in January. And now that they've reached the end of the line, it turns out there are two Great Poker Brains out there.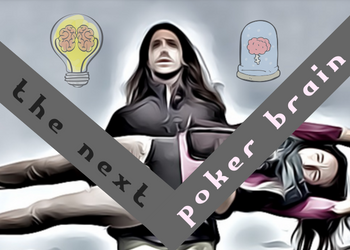 The Next Great Poker Brains have been found!
Liv and Igor took to Twitch on Saturday evening for an announcement show par excellence. The two played heads-up poker for a while to warm things up while they talked about the contest. Then they welcomed Tim Urban, the contest's third judge and the man behind WaitButWhy.com, to the stream to talk about the last round of questions, possible answers, and the actual solutions.
After those appetizers it was time for the show's meat and potatoes, the announcement of the first Next Great Poker Brain: David Corkett.
With such an outstanding field, the judges ended up awarding a Platinum Pass to a second winner as well: Natalie Teh.
Congratulations to Natalie and David for proving themselves against a field of great poker brains — we'll see you in the Bahamas!
Watch LivGor Platinum Pass Quiz Stream from PokerStars on www.twitch.tv