He's won Big Brother Canada. He's won plenty in online tournaments. And now, Kevin Martin is showing he's become a force on the live felt too.
Rewind back to January 2018. We were in the Bahamas for the PCA, as was Team Pro Online's Kevin Martin. Deep in a $1,100 side event, the Canadian reached heads-up against Brian Altman (who recently went deep in the WSOP Main Event), ultimately finishing in second place.
The $36,590 he won in that event was Martin's best live cash to date.
---
Win #1
Fast forward to July 2018. A couple of weeks ago, Martin entered the $560 Cash Casino Main Event in his hometown of Calgary. The next day, he'd outlasted the 287 entrants to win C$37,000 plus the trophy.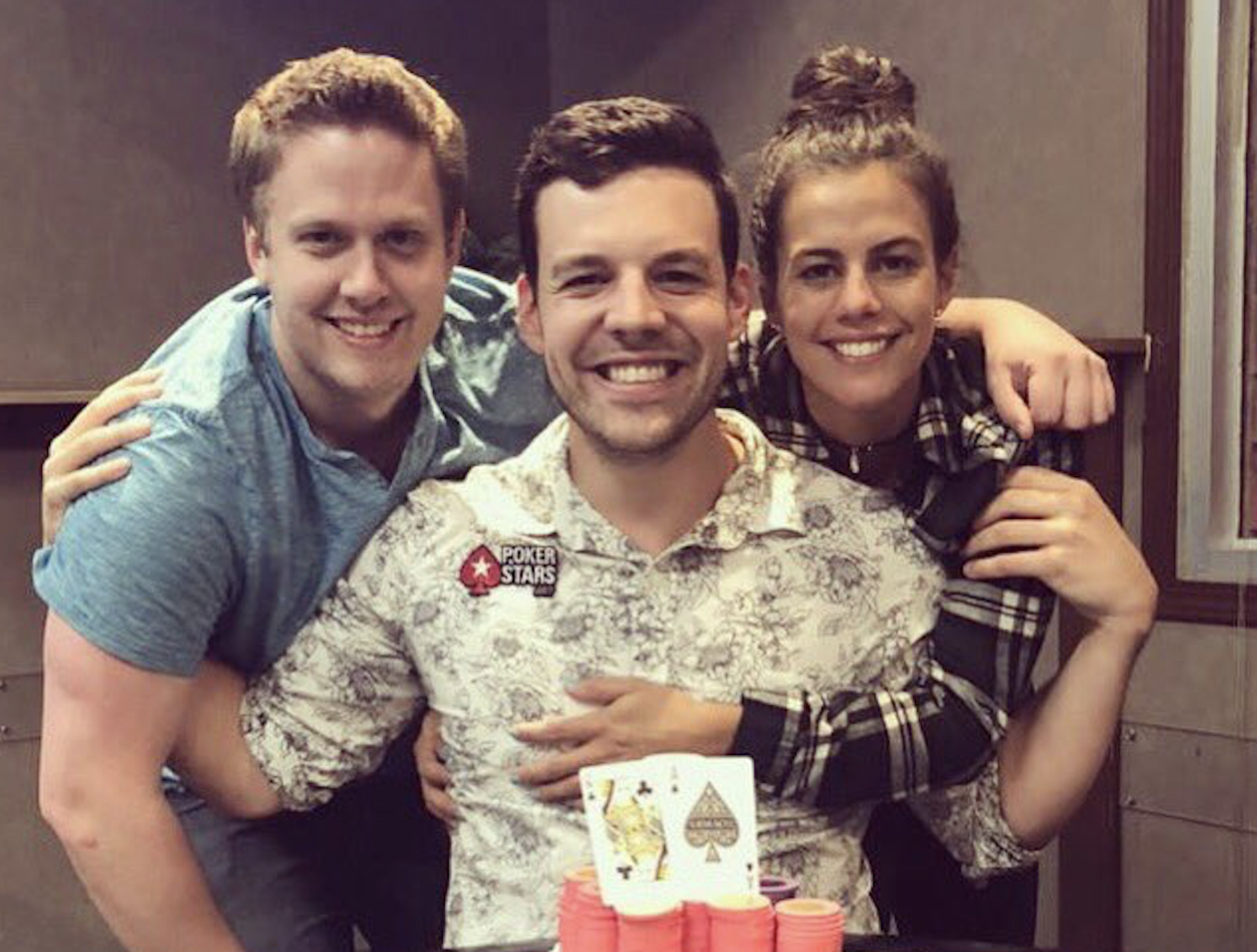 Incredible month for Martin
"This was an amazing win and meant a lot to me," Martin said afterwards. "I've been blessed with some good live results but I've never won a sizable tournament in my hometown of Calgary.
"I made a huge mistake with 40 players left where I misread someones stack size and made a terrible play with ace-ten off. I had eight big blinds after the mistake but took a deep breathe and just held on. Went on a heater, made some hands and found myself with the chip lead and 20 players left.
"Once we got it heads up it only lasted a couple of hands. Ace-queen vs pocket tens. Ace of hearts in the window and next thing I know I'm the champ! I tried to take in the moment with friends because live poker wins are so rare. You never know when the next one is going to happen!"
---
Win #2
It turned out K-Mart would only have to wait a couple of weeks to feel the success of a live win again. And funnily enough, it was the first live tournament he'd played since that victory.
Martin entered the Deerfoot Casino Silver Buckle event – a $1,100 NLHE tournament – and things were going well yet again.
They went so well, in fact, that a few hours later this happened:
Martin won C$24,000 for back to back live wins! It must feel pretty great, eh Kev?
"You can never expect to win two in a row ever but the thought does cross your mind. Kept my head down, took advantage of some good early tables and built up some chips," Martin told us after his second consecutive live win.
"It was a large bubble with 10 left in the tournament but I had an advantage because the min-cash meant a lot more to other players and I was able to pick up some uncontested chips. A player actually laid down [pocket] jacks when I was all in pre-flop with two nines because of the bubble pressure.
"I battled through the final table with a couple bluffs and got heads-up at a massive chip deficit. Our opponent was pretty strong but we were able to pick up strong hands.
"I limped ace-queen off on the button and got the shove we wanted. Our opponent had queen-jack off and the board ran out clean. The chip stacks had flipped and now I had the huge lead. The next hand our opponent shoves and I look down at pocket kings, as if that's fair heads-up. Snap call. He has queen-ten off."
Martin flopped a set of kings, while his opponent flopped a gutshot to broadway. The set held up after the turn and river, and the win was secured.
"Back to Back. Pretty unreal!" Martin added. "It's been a pretty good year. Three in a row doesn't happen. Or could it?"
We'll certainly be paying close attention to find out.
---
You can win your seat to one of countless PokerStars live events around the world. Click here to open an account and get started.
---