Do you know someone who is pining for a Platinum Pass to the PSPC? Time is running out to win one, but with your nomination that person could be heading to the Bahamas as part of Team France.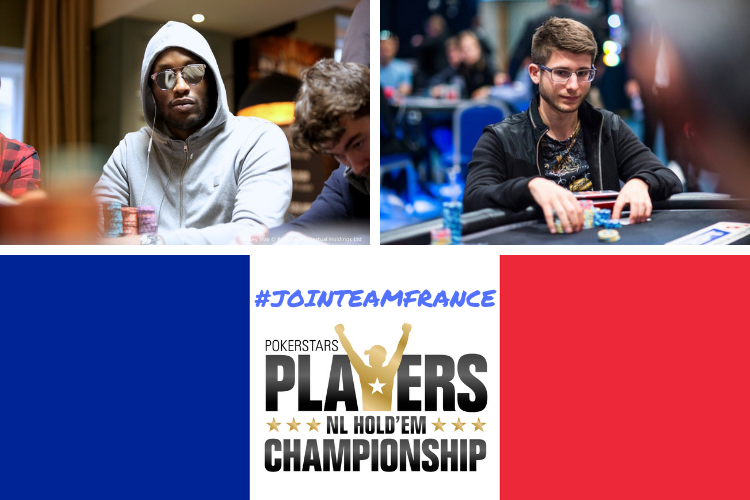 ---
The PokerStars Players Championship is all about the players. The clue is in the name.
Continuing that ethos, we want to give away a Pass to someone that the poker community feels deserves to join the guys in the Bahamas.
It could be someone who just missed out on a pass before, or someone who has contributed in to poker over the years in a great way and should be recognised, or just someone they think deserves a chip and a chair and the chance to win life changing sums of money in an amazing location.
France has 18 players off to the Bahamas, having already secured their Platinum Passes. Do you know someone who should join them?
TEAM FRANCE
Kalidou Sow (PSF London Main Event winner)
Robert Grilli (.FR Spinball AISO winner)
Guillaume Merling (Megastack San Remo winner)
Guillaume Diaz (EPT Monte-Carlo National winner)
Paul Tedeschi (EPT Monte-Carlo Day 2 Drawing Event winner)
Nicolas Dumont (EPT Monte-Carlo Main Event winner)
Lucas Denis (EPT Monte-Carlo Webstream event winner)
Johan Girard (ES/FR Selected Daily Tournaments Monthly All-In Shootout winner)
Jofrey Puaux (Megastack Gujan-Mestras Main Event winner)
Gino Cardenia (PSF Lille Last Longer winner)
Alexandre De Zutter (PSF Lille Main Event winner)
Jean Rene Fontaine (EPT Barcelona National event winner)
Maxime Toulet-Settembre (EPT Barcelona Main Event live stream winner)
Steeve Richard (MS La Grande Motte winner)
Lionel Foulquier (ES/FR ICE Challenge AISO winner)
Arthur Gavard (Stars Rewards Players Championship Giveaway winner)
Ilan Serruya (ES/FR ICE Challenge AISO winner)
---
HOW TO NOMINATE
Send an email to competition@starsgroup.com telling us in no more than 50 words who you are nominating and why.
Nominated players should have a demonstrable connection to France (such as nationality, residency (past/present), family, contribution to the French poker scene and/or local community.
Send in nominations by December 10, they will be shortlisted down to 5 and the winner chosen by December 14.
You can also nominate via Twitter with the #jointeamfrance hashtag.
---
TERMS AND CONDITIONS
• Nominations open from November 25 until December 10
• Nominations will be shortlisted and the winner chosen by December 14 by a judging panel
• Prize is a $30,000 Platinum Pass to PSPC in the Bahamas. The prize is non-transferable and there are no cash alternatives
• If the winner chosen is not able to attend the PSPC in the Bahamas then the prize will be given to the runner up. If the runner up can't attend, pass will be given to the 2nd runner up, etc. etc.
• Winners must confirm attendance in writing by December 17. Failure to provide written confirmation by the required date will result in forfeiture of the prize
• You must have the permission of the person you intend to nominate to include their name and/or details for this promotion
• Platinum Pass includes $25,000 buy-in to PSPC, six night's accommodation at the Atlantis Resort, Nassau, The Bahamas, $2000 in travel expenses and room folio (which will be credited to you upon arrival in The Bahamas)
• Winners will be responsible for making their own travel arrangements, at their own cost, to arrive in the Bahamas ready to play in day 1 of the PSPC on January 6