What a journey it's been for Jofrey Puaux.
Four years ago he was flipping through channels on the television and came across a poker program. He started playing and progressed in skill for three years, learning through experience instead of picking up books or asking others for advice.
Last summer Jofrey broke through by winning a side event at PokerStars Festival Lille. That first live cash of €3,770 was a big moment for the French university student, but things got a whole lot bigger this weekend when he outlasted a field of 906 players in the Megastack Gujan-Mestras Main Event.
Setting a new personal best cash of €26,000 would have been a big enough step forward to satisfy any aspiring poker player, but that wasn't all Jofrey earned for the win. He also laid hands on a Platinum Pass, giving him free entry into next year's $25,000 PokerStars Players No-Limit Hold'em Championship.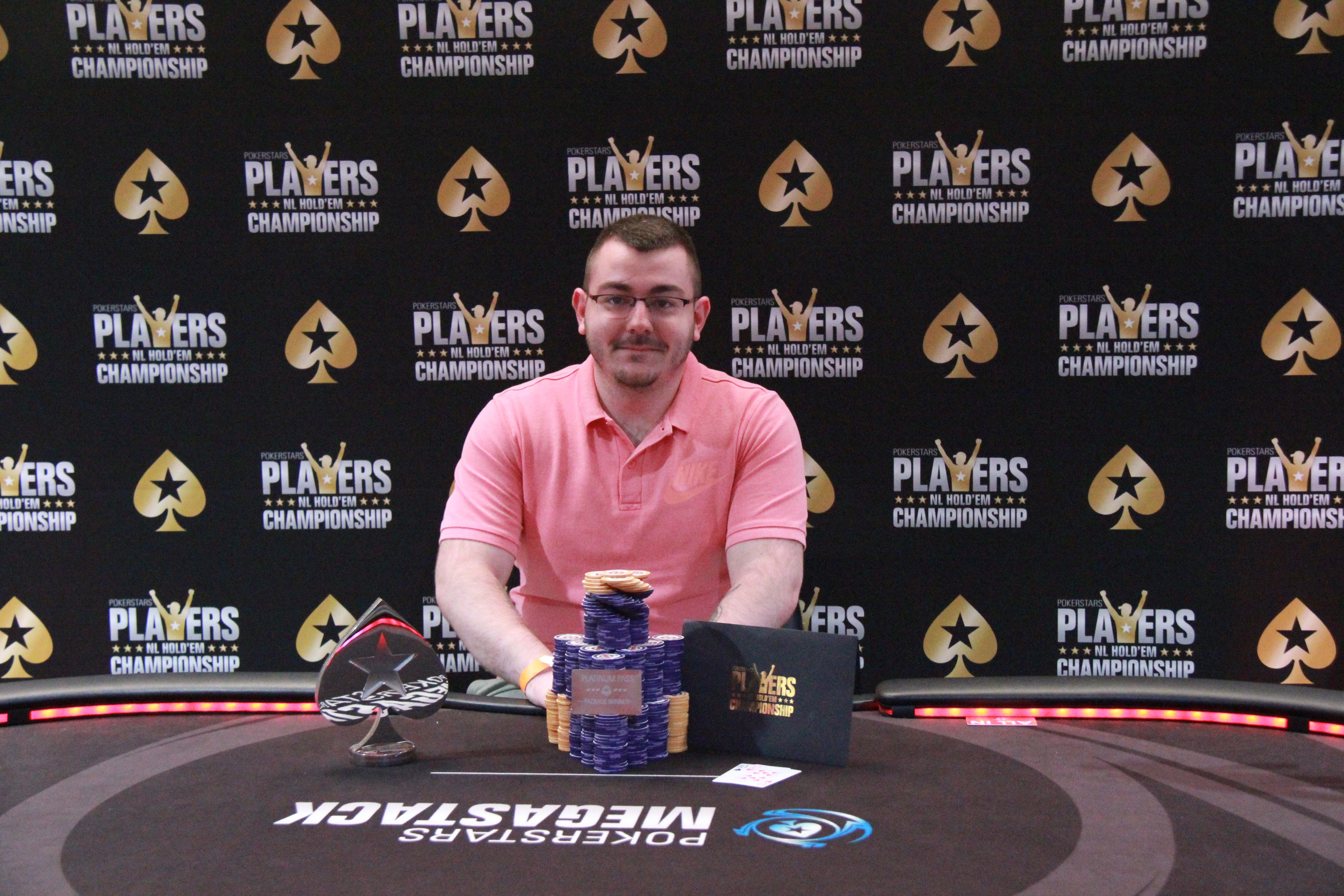 Megastack Gujan-Mestras Main Event champ — and Platinum Pass winner — Jofrey Puaux
"I'm just a student and $25,000 is more than I've ever had in my bank account," he said afterward. "It feels amazing."
Jofrey has come a long way in just four years. Now he has an opportunity to make that fifth year a bigger step forward than he ever could have imagined.
---
Jofrey Puaux is one of more than 300 Platinum Pass winners who will be going to the PokerStars Players No-Limit Hold'em Championship. Want to see more? Meet them all on in our PSPC Platinum Pass Winners index.