Editor's note: Jason Mercier wrote the following after the decision to step down from Team PokerStars Pro at the start of this year. We've published it here in full, with a footnote from ourselves below.
"I knew I would eventually write a piece like this. The question in my mind was always when.
It's ironic that I'm starting it now on January 6, 2018. This day has several important meanings to me. Most importantly my son Marco turned three months old today. My wife Natasha and I spent the morning taking our son for an unplanned doctor's visit. We drove 30 minutes away from our home in Fort Lauderdale to a different doctor than we would normally see, because Marco seemed to have a cold for a few days now. Natasha was concerned that he might have an ear infection because he had a low-grade fever. Thank God, he just has a head cold, which will pass over time.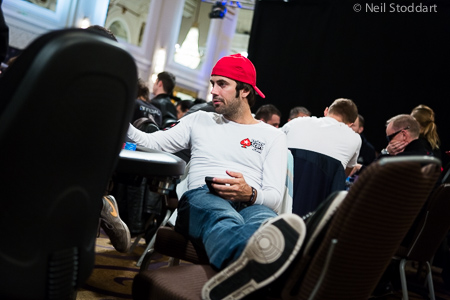 Jason Mercier in (relaxed) action
After we got home from the doctors, I spent the rest of the day watching sports and sitting on the couch. Outside of a few random husband tasks, that was my day. I watched the NFL playoffs, NBA and college basketball, and even some NHL. After all the sporting events were finally over, I sat down to write this to all of you.
The irony of today, January 6, was that on top of my son turning 3 months old, it was also the start of the PokerStars Caribbean Adventure in the Bahamas. Not only was it the start but the $100k super high roller event kicked off the festival.
This is my first time missing the PCA since I started traveling to play live poker. Up until this year I had gone ten years in a row. It was at the PCA that I had my first taste of live poker. I also had played the $100k super high roller event every year that is has been offered there (seven years).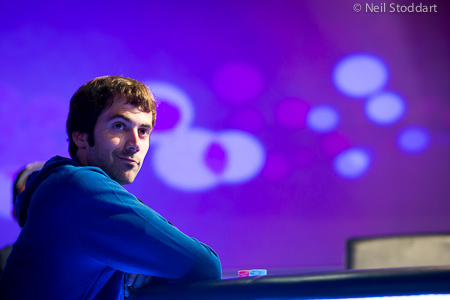 Jason Mercier has been a familiar face at PokerStars events for nearly ten years
My choice to skip the PCA was hard, however all the choices that eventually led me to that decision were quite easy.
It all started in the summer of 2016, when I decided I was going to propose to my girlfriend. She said yes, and the next decision was when and where to get married. We had a short engagement, followed by an amazing wedding. We both knew we wanted to have kids right away, and luckily she got pregnant just two months after we married.
Our baby boy Marco Henry was born October 6, 2017. My life was changed forever that day, and for the better. Becoming a parent brings about a complete transformation of who you are. I no longer let myself be so concerned with what I want, but more so the well being of my wife and my child (and future children). Serving and leading my family is of utmost importance.
After my son was born, I knew things were going to be different. One of the major things to address was my relationship with PokerStars. My contract was set to expire at the end of 2017, and I wasn't sure what exactly was going to happen there. I had a lot of questions rolling around my head. Do I even want to travel now? How much can I travel? Should I continue playing poker so much? How's it going to be on the road with a baby? Does PokerStars want me to do more? Is my wife going to continue to play poker? DO WE NEED A FULL TIME NANNY!!??
As the end of the year approached, I delayed my inevitable contract discussion with my liaison at Stars. When my wife and I got married, and then when she became pregnant, we initially thought we would continue to travel even with a baby, at least for a year or two.
So I tried to think about all these questions and decide what was best.
As I thought more and more over the days and weeks, the answer seemed simple. This was probably going to be the end of my relationship with PokerStars, and the end of my full time travel schedule.
The conversation about my contract was short and sweet. There were no hard feelings and there never would or could be. I was a PokerStars Pro for eight and a half wonderful years. I'm forever grateful that they took a chance on me when I was just a 22-year-old kid who had just captured his first gold bracelet in the summer of 2009. There were times when I thought I might be a PokerStars Pro for the rest of my life… hey, a kid can dream can't he? Thank you to all of the wonderful people I worked with at PokerStars, your support and friendship has been invaluable.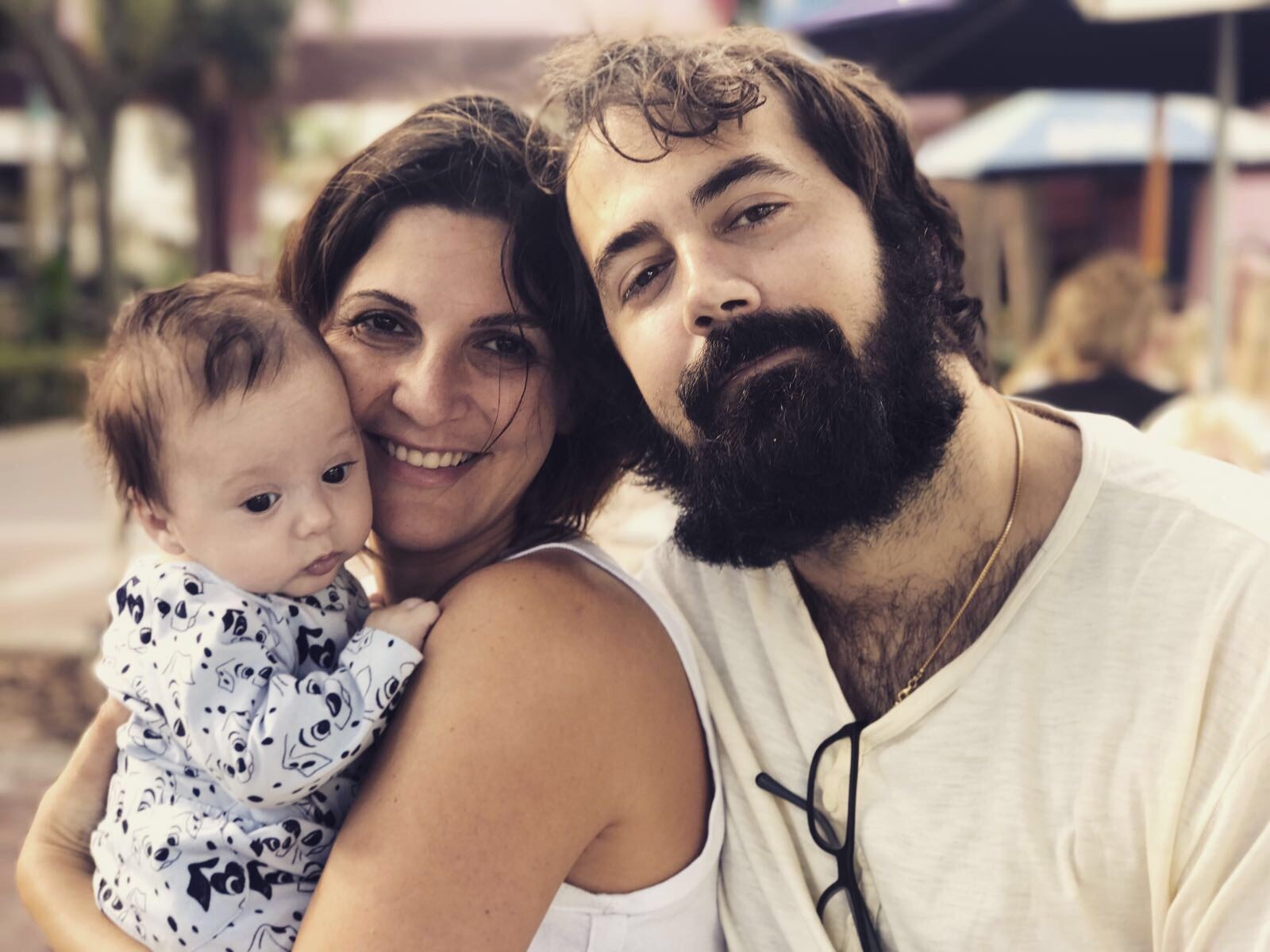 The Mercier family
I also want to thank all of my family, friends, and fans for supporting me throughout my career. Just to be clear, I'm not retiring from poker by any means. Not only will I be back at the PCA next year and look forward to playing the PokerStars Player Championship, I still plan to play all the big Florida series events, and as of now I plan to go to Las Vegas for the WSOP this summer. But my most important concern now, and my priority, is being a full time father and husband.
Footnote by the PokerStars Blog
We first met Jason Mercier at EPT Sanremo back in 2008. We picked him out to talk to at the end of Day 2 because he'd just finished the day with the chip lead. He was happy to talk, pretty excited, and well mannered -the type of behaviour you expect goes down well with mothers worried about their sons travelling abroad, like Jason was, for the first time.
A day or so later he'd won the lot, thrilling the poker world with a win best described as incendiary. He did it in record time too. To date his EPT winners' photo remains the only one taken before sundown.
Soon enough he was a Team Pro and a regular feature both at PokerStars events and on the Blog. Not only was he fun to watch (Jason has never really stopped winning since that Sanremo week) he was great to talk to about the game – a sentiment shared by the entire poker media. And while he loved the game, he came across as a man who valued nothing more than the trappings of his family, and his friends.
So it was not really surprising to hear that it was his wife Natasha, and young son Marco took priority over a poker career at this stage of his life. The pride he takes in being a father and husband is clear for anyone to see. So while he'll be missed as a PokerStars regular, we pass on our thanks and best wishes to Jason and his family, and look forward to seeing him at a PokerStars event soon. – SB
---
Stephen Bartley is a staff writer for the PokerStars Blog. Follow him on Twitter: @StephenBartley.